Ellen Degeneres Reveals a Hilarious Police Encounter
Ellen DeGeneres appeared on Jimmy Kimmel Live! to help promote her new and upcoming comedy special at the time, and had some stories to tell.
Ellen DeGeneres had appeared on Jimmy Kimmel Live! to help promote her new and upcoming comedy special at the time.
Set to arrive on Netflix, Relatable featured the beloved talk show host doing standup. It's during this comedic routine, DeGeneres shares a hilarious recollection about her driving habits and her urge to constantly pass slower drivers.
Jimmy Kimmel plays the short clip, and the two continue discussing the bit. It's then DeGeneres reveals details about a hilarious police encounter.
Ellen DeGeneres loves to drive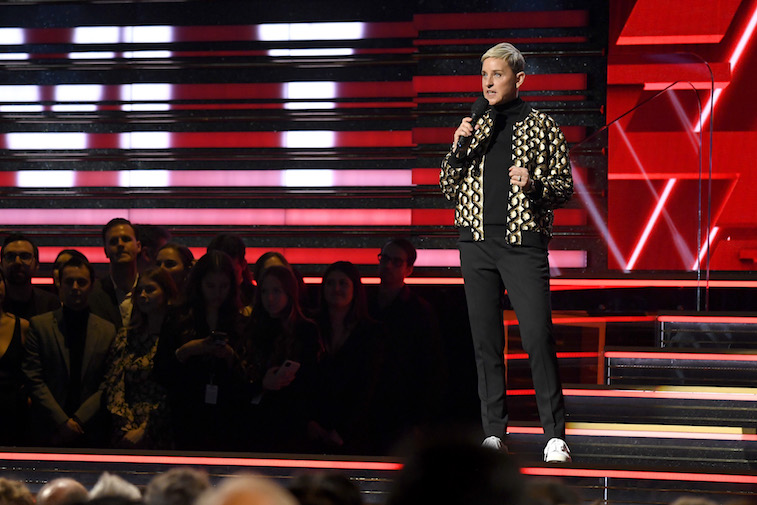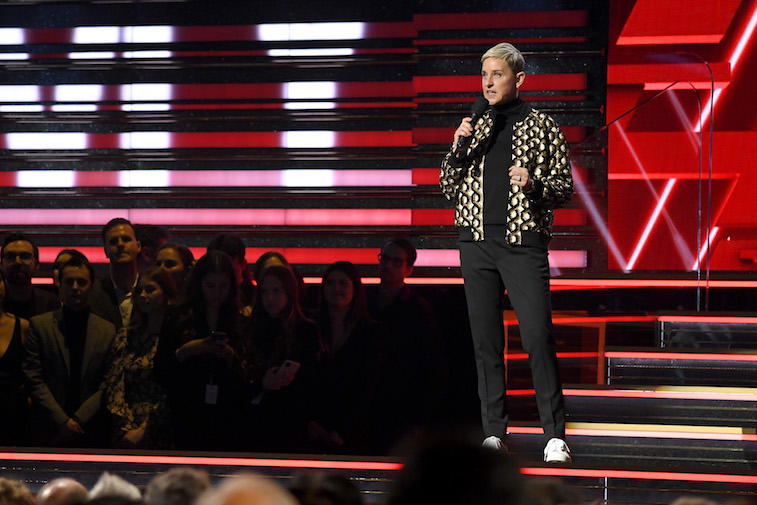 In Hollywood, and among many celebrities, driving just becomes a hassle. Stars often shift to hiring private drivers to get them where they need to go. This is not the case, however, with Ellen DeGeneres. She enjoys driving herself and, in her comedic Netflix show, hilariously recounts her urges from behind the wheel.
She shares her incessant need to pass slower drivers, only to arrive at the next red light right next to them. She tells Jimmy Kimmel, during her guest appearance, that she hates being driven by others and has a habit of driving, "a little bit above the suggested limit," according to Car and Driver.
Laughing, she cited some speed limits are way too slow.
Ellen DeGeneres is a car enthusiast
She not only insists on driving herself, but Ellen DeGeneres is also a well-known car enthusiast. One of her favorite vehicle brands is Porsche. She has a few in her personal garage, including the Porsche Panamera and a Porsche 993. She even once toured the Porsche Experience Center in Los Angeles, California.
It was for a segment for her show, and she included her executive producer for the visit. DeGeneres has also appeared on Comedians in Cars Getting Coffee. It's the Jerry Seinfeld hosted show where he and a fellow celebrity enjoy a cruise in a special vehicle, and a sit-down conversation over coffee. In DeGeneres' episode, the two iconic comedians drove around in a 1977 FJ40 Toyota Land Cruiser.
Ellen DeGeneres' run-in with the police
Ellen DeGeneres is one of the country's most popular celebrities and can't seem to do much of anything without being recognized. This includes getting pulled over by the police. She shared the details about once being pulled over for going 35 mph in a 30-mph zone.
The police officer didn't recognize her until he read her name on her driver's license. In another instance, DeGeneres tells of speeding again, only to be pulled over. Instead of getting tickets for breaking the law, she got a thank you note and a selfie. In the first case, the officer thanked her for doing so much good in the world.
In the second story, the policeman traded a friendly warning for a selfie, instead of the citation.
The show goes on from her home
Right now, Ellen DeGeneres isn't doing much driving, much like most of the country. She is still filming her show, though, only now from the comfort of her living room. She joins many talk show hosts these days, including Jimmy Kimmel, Stephen Colbert, and Jimmy Fallon, who are all embracing remote show production.
According to Today, DeGeneres says her living room is probably best, well because the other rooms in her home are "filled with toilet paper."
Ellen DeGeneres may not be driving right now, but she joked in her interview with Jimmy Kimmel that she would probably be dooming herself with the television speeding confession.
Bragging about not getting tickets and admitting to being a bit of a speed demon behind the wheel, could mean the traffic cops would more likely be willing to dole out the tickets. A speeding ticket probably isn't going to deter her from zooming around anytime soon, though. After all, she is Ellen DeGeneres.