Ellen Degeneres Reveals She 'Felt a Lot of Guilt' After Her Former Girlfriend's Tragic Death but the Loss Launched Her Career
Ellen DeGeneres got her big break with the routine, "Phone Call to God." Years before the comic became an Emmy-winning daytime talk show host, DeGeneres had a relationship that ended in tragedy. Her big break, she said, came in spite of that loss.
Inside the tragic death of Ellen DeGeneres's former girlfriend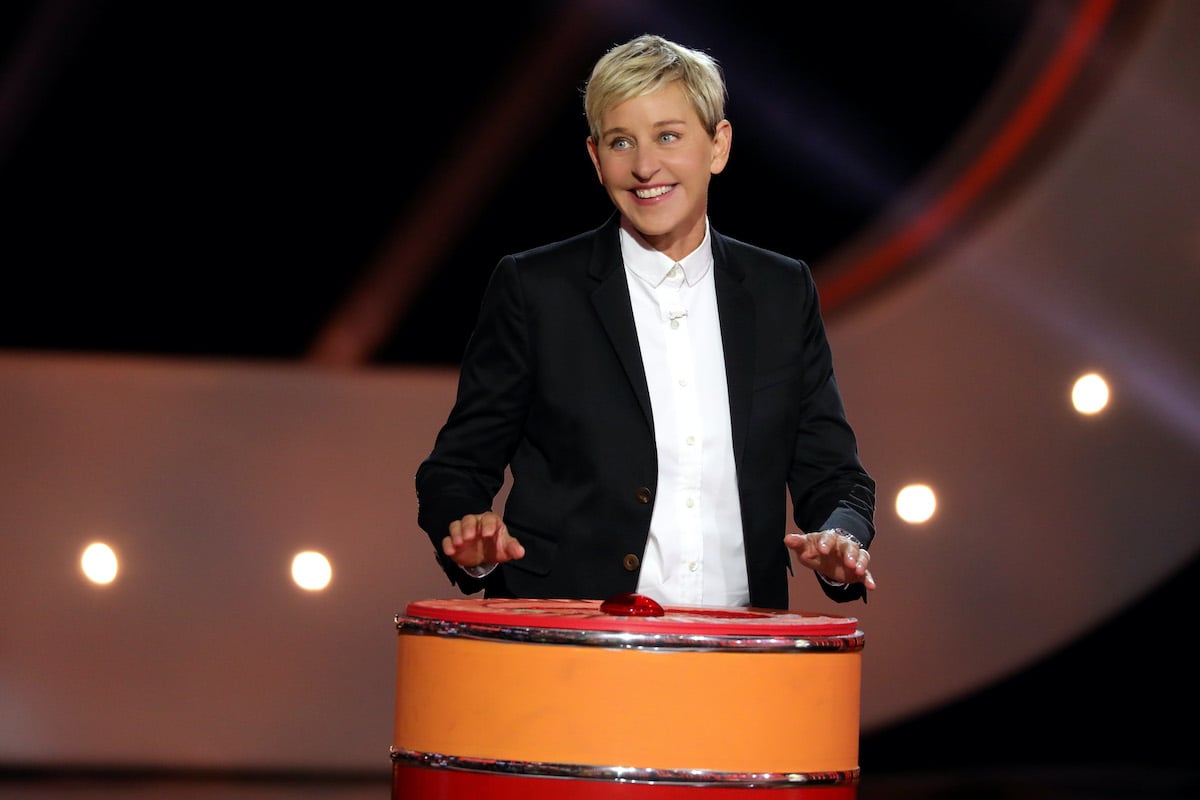 In 1980, DeGeneres was just 22-years-old, living with then-girlfriend, Kat Perkoff in New Orleans. The two lived together until Perkoff moved out due to relationship issues.
"I couldn't afford to live where we were living together and so I moved into this tiny little basement apartment," DeGeneres told Dax Shepard on his Armchair Expert podcast.
During their time apart, Perkoff asked to talk about things and possibly reconcile. They met at a show for Vance DeGeneres's band, according to a 2015 Master Class, as told by DeGeneres.
"She was trying to get me to come back home. I acted like I couldn't hear her because the music was too loud. I was being really…dismissive of her," she said.
The two went their separate ways. As DeGeneres drove back, she passed a vehicle "split in two." The next morning, she learned that it had been Perkoff in that car involved in an accident. Perkoff did not make it.
"That, of course, made me feel like I should have gone home with her that night," DeGeneres said, noting that she felt "a lot of guilt."
"In an instant, she just was gone. It shifted my entire focus," she said.
Perkoff's sister made a feature-length documentary about called Another Lost Angel in 2008.
On Fresh Air in 2002, DeGeneres told Terry Gross she hadn't yet come out.
"It was hard also because I didn't really get to grieve or acknowledge how devastating that was for me," she said.
The star couldn't afford rent at that time, forced to move into a flea-ridden basement.
"I'm laying on the floor, wide awake, thinking, 'Here's this beautiful girl, 23 years old, who's just gone," DeGeneres told The New York Times in 1994. "So I started writing what it would be like to call God and ask why fleas are here and this person is not."
The loss became apart of her act
The early 1980s weren't entirely comedy-focused for DeGeneres. She'd never written a skit or comedy routine before — until the "Phone Call to God" sketch came about.
"I just thought it would be amazing if we could just pick up the phone and call up God and ask questions and get an answer," DeGeneres recalled about her famous "Phone Call to God" bit," she told Shepard.
"It just unfolded, I just wrote the entire thing and when I finished, I read it and I thought, 'Oh my God, that's hilarious. I'm going to do this on Johnny Carson and I'm going to be the first woman in the history of the show to be called over to sit down."
The routine, which references the painful memory of fleas, helped DeGeneres win Showtime's "Funniest Person in America" contest. The title got her a spot on The Tonight Show Starring Johnny Carson.
When she finished the sketch, Carson asked DeGeneres to join him on the couch across from his desk — the highest honor for a comic. DeGeneres was the first female he'd ever asked.
DeGeneres transitioned into sitcoms in the 1990s and eventually, The Ellen DeGeneres Show, which she's hosted for 18 seasons. The comedian took a heartbreaking event and turned it into a new story.
DeGeneres found love again with Portia de Rossi
After all of that — including coming out on her sitcom, Ellen — DeGeneres managed to find love again and again. She rarely speaking of her multi-decade-long pain but instead, channels it into her work.
DeGeneres had a public relationship and breakup with Anne Heche (1997-2000). The split left DeGeneres confused.
"She walked out the door and I haven't spoken to her since I don't have the answers," she told The Los Angeles Times in 2001. "I would love to have them myself. I would ask all of the questions that everyone else wants to ask…. I'm left with everybody else wondering what happened. I don't know; I feel betrayed."
The talk show host then dated Alexandra Hedison before she met and fell in love with Arrested Development star, Portia de Rossi. They married in 2008.
For DeGeneres's 60th birthday, de Rossi, played the Carson bit for all the star's friends and family. It's a great reminder of all that DeGeneres overcame, and all she's become, in spite of her pain.