Ellen DeGeneres' Show Officially Under Investigation After Litany of Complaints
'The Ellen Show' is being investigated by WarnerMedia.
The conversation about Ellen DeGeneres and her alleged bad behavior on set seems to be happening everywhere.
Her long-running flagship series, The Ellen DeGeneres Show, has been at the center of controversy for months. Employees, former guests, and celebrities haven been sharing their stories of a toxic workplace, verbal abuse, or plain rudeness. Now, it's resulting in a full-fledged investigation.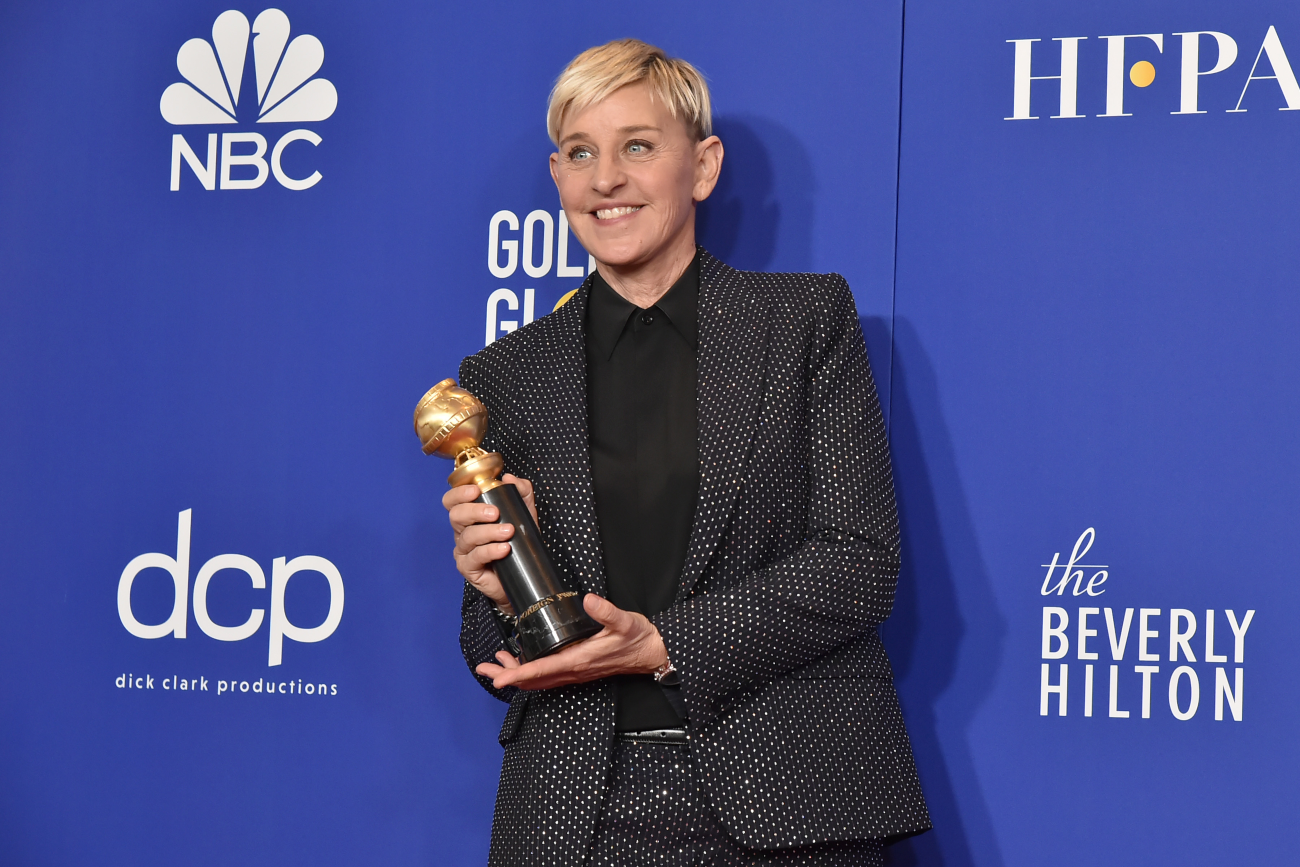 Complaints about Ellen DeGeneres started in February
There were already accusations swirling about DeGeneres' reputation as someone who's kind on camera but "mean" off camera.
YouTube beauty vlogger Nikkie de Jager of NikkiTutorials stirred a debate when she spoke out in February. Several of her interviews went viral and she claimed she was mistreated as a guest on DeGeneres' show.
She stated the host didn't greet her before the show and told Dutch publication &C:
Call me naive, but I kind of expected to be welcomed with confetti cannons: 'Welcome to The Ellen DeGeneres Show!' But instead I was greeted by an angry intern who was a bit overworked. I was expecting a Disney show, but got Teletubbies after dark. Every guest at Ellen's had a private toilet, but I didn't. I was not allowed to use the nearest toilet, because it was reserved for the Jonas Brothers.
While de Jager's comments divided people, it led others to open up about their own experiences with DeGeneres, or spill on things they heard about her.
On Reddit and Twitter, people accused the host of being "a horrible" person in long discussion threads. Some dug up old clips of her interactions with Dakota Johnson and Cher on her show, and others posted tweets like this one:
DeGeneres angered employees during COVID-19 lockdowns
In April, news broke that The Ellen DeGeneres Show stage crew employees weren't notified about the status of their jobs during the coronavirus shutdowns.
Variety reported more than 30 staff members complained about the lack of communication from the show's bosses about their health, hours, or pay. They cited her remote show as a total shock, as she hired an outside team to run it.
After prodding, producers finally revealed that significant pay reductions would be enacted, leaving many in the lurch after weeks of requesting information. It further painted DeGeneres in a negative light.
Since then, there have also been accusations of racism, microaggressions, and discrimination behind the scenes of DeGeneres' show.
'The Ellen Show' under investigation over workplace practices
An exclusive report from Variety on July 27 stated that WarnerMedia is conducting an internal investigation into the work environment and employee complaints surrounding The Ellen Show. WarnerMedia is home to Ellen's brand, Ellen Digital Ventures.
Per the outlet, employees were notified via memo. A third party group is handling the probe in conjunction with the company's employee relations unit. Current and former staff will be interviewed about their time on the daytime host's set.
No one from DeGeneres' camp has commented on the investigation yet, but per Variety, the memo went out last week. Currently, The Ellen DeGeneres Show is airing new episodes remotely.