Ellen Pompeo says 'The Power of Social Media is Our Best Defense' Against the Coronavirus in Her First Ever Live Instagram Video
Grey's Anatomy star, Ellen Pompeo, took to social media Tuesday, Mar. 17, 2020, to talk about the best way to fight the coronavirus (COVID-19). She invited Dr. Deutsche, a board-certified practicing doctor, to discuss how social media can help reduce the spread of the virus.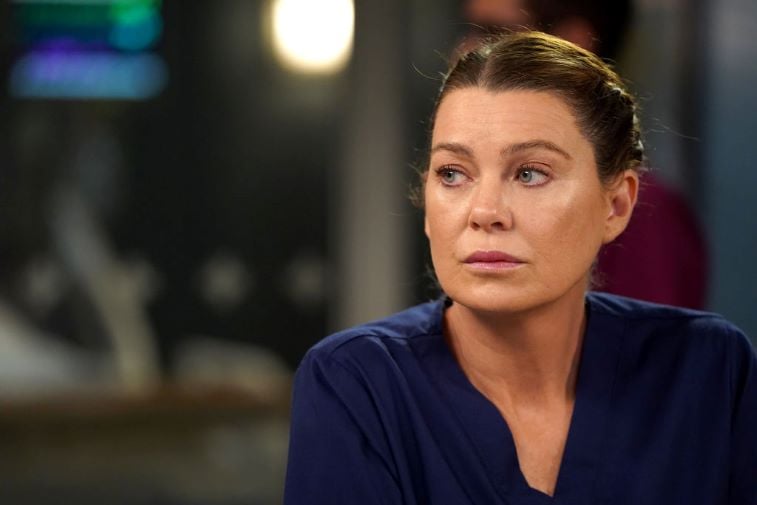 Ellen Pompeo from 'Grey's Anatomy' calls for young people to take matters into their own hands
"When have we ever let the government decide how we live our life?" Pompeo asked viewers in her live Instagram video. "If you are healthy and you feel OK, and you are young, it's easy to go stir-crazy."
However, she stresses the importance of staying home and practicing social distancing.
"Right now, the power of social media is our best defense," she continues. "Making sure people take this seriously. Make it cool amongst your friends that you are setting the standard."
Pompeo only plays a doctor on television, Dr. Meredith Grey, so she wanted to invite a real doctor to speak to her fan base.
"If you are able to do something that is going to make a change, stay home," Deutsch stressed. "Our young people have an obligation to each other and our elderly. We can empower our youth. Make it cool to socially isolate and stay home."
Pompeo believes getting tested for the coronavirus is not the top priority
"I know this is super scary for people, but we need to have the correct information and a sense of calm," Pompeo said.
Instead of running around trying to find a hard-to-come-by test for the coronavirus, the star recommends staying home and self-isolating.
"Worrying about getting tested is not the solution," Deutsch said. "If you think about the example —if you have a negative test, you can still be exposed. We are going to be able to change the course of this. Let's not sit back and wait for people to tell us what to do."
Rather than expose more people by going out and trying to track down testing, stay inside, and reduce the risk of infecting others.
"Once we have mass testing that will change everything," the doctor continues. "When people can roll up in their car and roll down their window, then everyone should get tested. But for now, when we have people with mild symptoms, you should stay home. You should not get a negative test and then go out and about your business."
You could get a false-negative test and still infect others. Or, you could contract the illness after the test and go on to infect others. The only answer right now is to socially distance and stay home.
Pompeo emphasizes social media as the answer to the coronavirus
"It's the state of the planet and the world that is making me anxious for my kids," the mother of three says. "I love the idea of empowerment."
Instead of waiting for the government to tell you what to do, Pompeo recommends sharing the message with every social media outlet you have. Make it cool to distance yourself from everyone socially.
"I'm really asking everybody to spread this message," Deutsch continued. "We can continue to replicate this if we can halt the replication, the spread of this because we have used this voice. Instead of the government waiting to see, we can stop this."
Pompeo continued to tell the younger generation that "the future is in your hands." She wants the youth and the millennials to set an example of how strong they can be. Spread the word and stay home.