Ellen Pompeo Says 400 Episodes of 'Grey's Anatomy' Made Her a 'Completely Different Person'
At the celebration for 'Grey's Anatomy's 400-episode milestone, Ellen Pompeo admitted how much her life has changed since accepting the role of Meredith Grey.
Grey's Anatomy just celebrated a whopping 400 episodes, and Ellen Pompeo has been with the ABC series since the very beginning. According to the Meredith Grey star, working on the show changed her. In fact, Pompeo believes her time on Grey's Anatomy made her a "completely different person."
Ellen Pompeo has been on 'Grey's Anatomy' since 2005
Ellen Pompeo made her first appearance as Meredith Grey back in 2005, and she's stuck with Grey's Anatomy ever since. The actor has taken on additional responsibility over the years, becoming an executive producer on the ABC show and directing episodes as well.
Pompeo has spent nearly two decades working on the medical drama. Needless to say, her life has changed quite a bit since entering Grey Sloan Memorial Hospital for the first time.
With Grey's Anatomy recently celebrating 400 episodes, the actor reflected on her time on the series. According to her, she's become "a completely different person" since accepting the role.
Ellen Pompeo has become a 'different person' since joining the show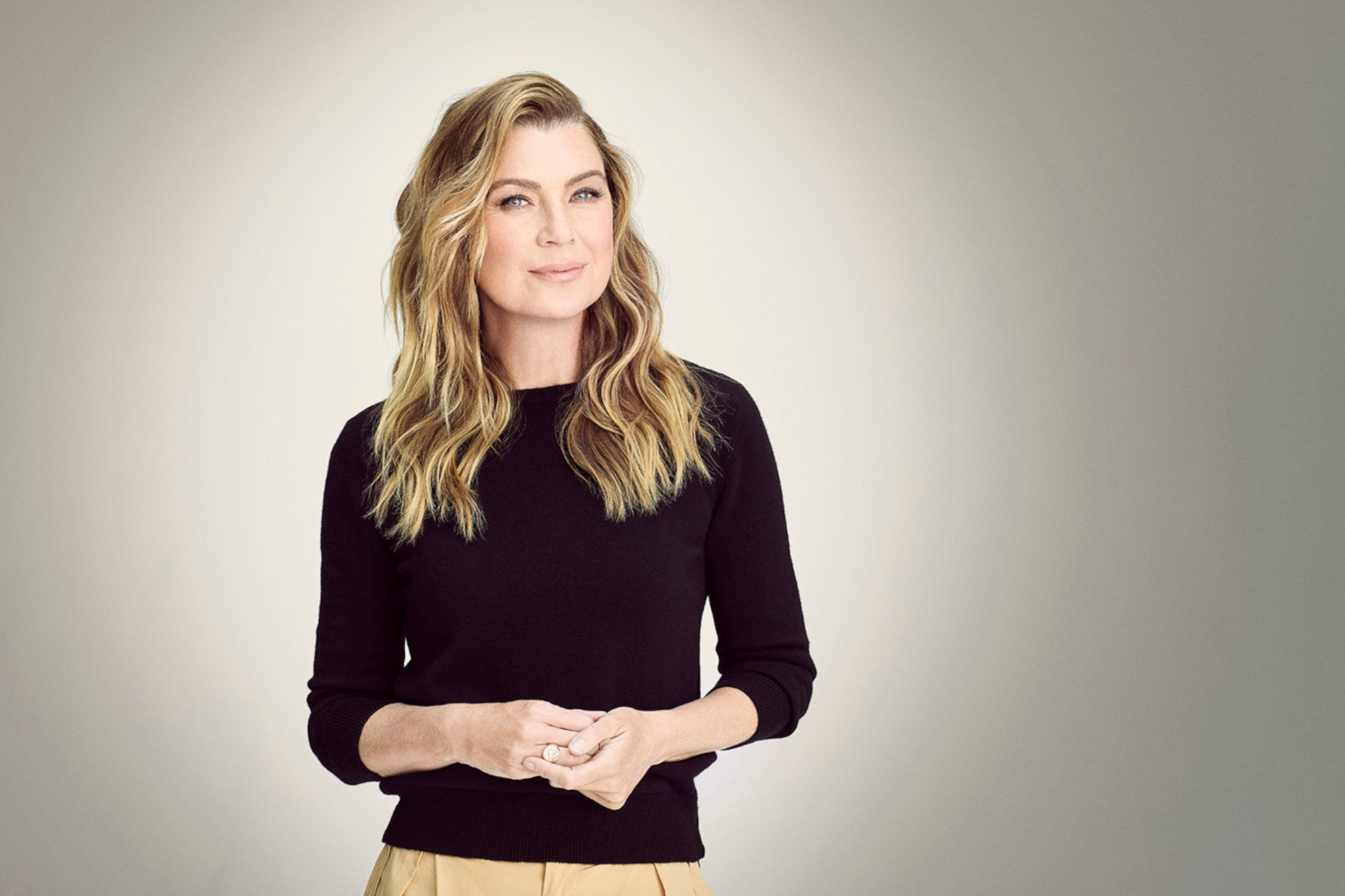 Grey's Anatomy celebrated its 400-episode milestone this May, with the cast attending a ceremony in Hollywood, Calif. to commemorate the occasion. During the event, Ellen Pompeo spoke with People about her time playing Meredith Grey. She emphasized how much her life has changed since stepping into the character's shoes for the first time.
"My life doesn't parallel [Meredith's] so much because I'm not a doctor, but I'll tell you, I've had three children and I got married and I've turned into a completely different person doing the show," Pompeo said.
The actor also spoke to how the show has empowered her over the years, enabling her to grow as a person and an actor:
"I was able to find my stride and my power. There's something really satisfying about knowing where I started and what my head space was and where I was emotionally when I started and where I am now and everything I've learned and everything who's taught me what I've learned."
Viewers can no doubt see how much Pompeo has grown on-screen, even if they aren't privy to how the show has impacted her personal life. And they can expect more from the actor, as Grey's Anatomy is returning for season 19.
Is 'Grey's Anatomy' ending soon?
With 400 episodes in the books, Grey's Anatomy fans may be wondering if the ABC series is coming to an end. Although many believed season 18 would serve as the final outing, ABC renewed the show for season 19 back in January. Ellen Pompeo will return for Grey's Anatomy's next chapter, so fans can look forward to more of Meredith.
In fact, the stars behind the series spoke about the possibility of the show ending at the 400-episode celebration. During their conversations with People, several expressed doubt that it would end soon.
"It's hard to imagine it closing now," admitted Camilla Luddington.
"With medical shows, there's an endless amount of stories because there's new people coming into hospitals every single day," Kevin McKidd added. "So that's why it's hard to really see what the end can be. All I can tell you is it's bigger than all of us at this point."
On the bright side, fans don't need to concern themselves with an ending just yet. The final episode of season 18 won't arrive until later this month — and ABC has already confirmed more episodes to look forward to after.
The Grey's Anatomy Season 18 finale airs on ABC on May 26.