Ellen Pompeo on What's Next After 'Grey's Anatomy': 'I'm Not Super Excited About Continuing My Acting Career'
As one of the few original cast members of Grey's Anatomy, Ellen Pompeo has devoted nearly 20 years to the show. It aired for the first time on March 27, 2005, and will soon enter into its 18th season. We have practically watched Meredith Grey grow up on the set, though no one really knows her exact age.
In real life, she is 51, born November 10, 1969. Considering it's been a rough road for the Grey's Anatomy cast, it shouldn't come as a surprise that when asked what's next after the longest-running medical drama on TV, Pompeo says she is not super excited about continuing her acting career.
Is 'Grey's Anatomy' coming to an end?
Many fans believed that season 17 would become the final season of Grey's Anatomy. It covered the way that coronavirus (COVID-19) was impacting the world and Grey was pretty much hanging on by sheer will throughout most of it.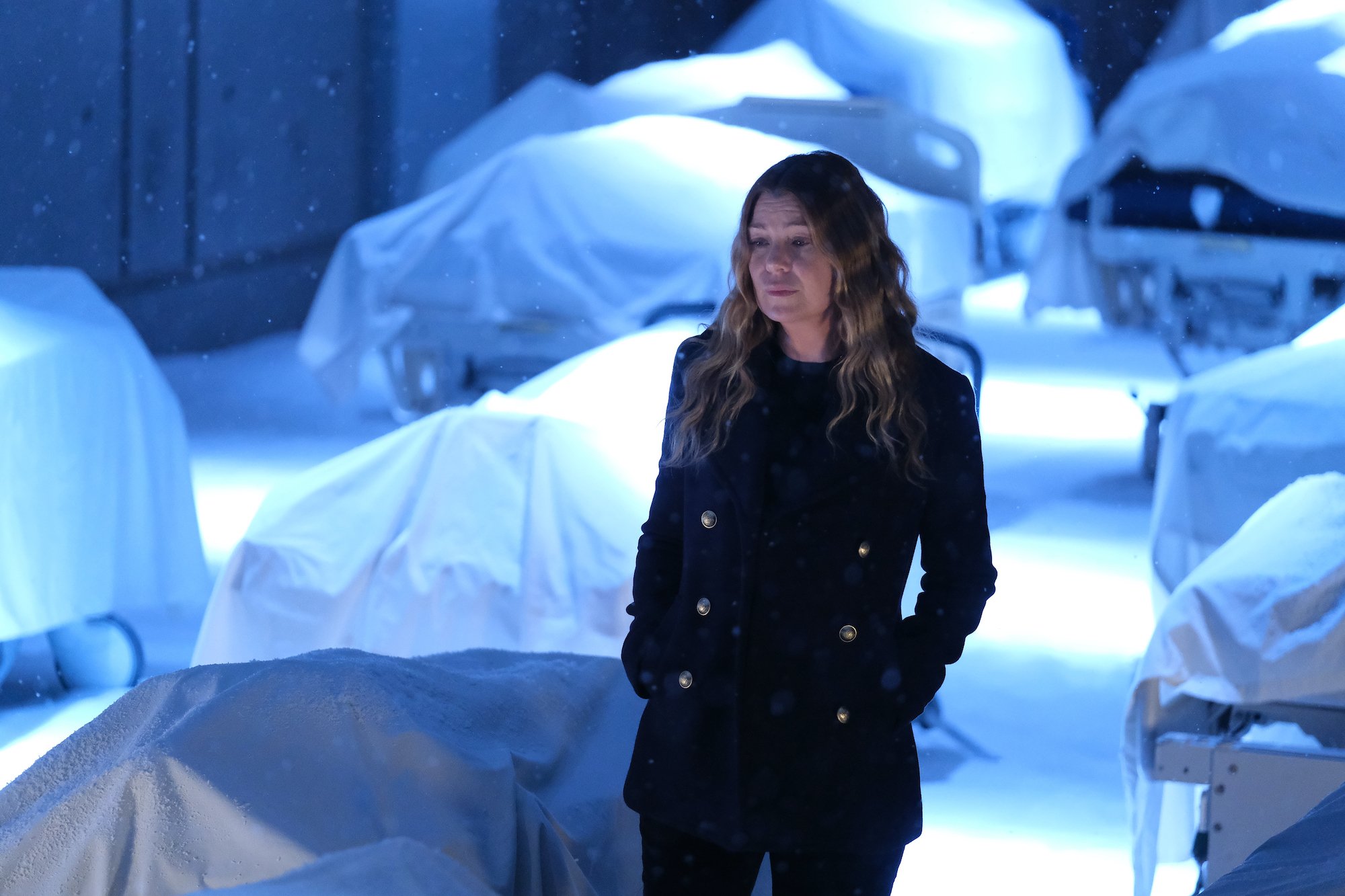 Fans felt relatively confident that it would be the end since Meredith could potentially die during the pandemic. Even Meredith told Variety that "This year could be it," in October 2020. Not surprising considering that in every interview with the cast it is said that Shonda Rhimes keeps the future a secret as much as possible.
During her illness, she was visited on a beach by characters who had died over the series history. Some of the favorite returns included Patrick Dempsey (Derek), George O'Malley (T.R. Knight), and Lexie Grey (Chyler Leigh).
Pompeo has also said that she feels the "show has pretty much run its course. All the stories that could be told have been." This raised question about what would she do after the end does arrive for the Grey Sloan Memorial Hosital surgeons.
The truth about what may come for Pompeo after 'Grey's Anatomy'
In an interview from August 2, 2021, on the Ladies First with Laura Brown podcast, Pompeo was asked what would come next. Pompeo replied, "I'm not super excited about continuing my acting career," according to People. She continues with how she has been looking for a change in her career since 2018. However, an increase in salary helped her to make a "decision to make money."
There is no official course that she plans to take, but business is something she could potentially see herself taking a bigger role in. She says that she is "excited about investing in businesses and starting business." Luckily, the end isn't here yet for fans of Meredith Grey.
A new season awaits
It has recently been announced by ABC that Grey's Anatomy will see a season 18. The air date for the new season is slotted for Thursday, September 30, 2021. It is expected that two more original Grey's Anatomy cast members will return to the set. They are Chandra Wilson (Miranda Bailey) and James Pickens Jr. (Dr. Webber). They will be joining Kevin McKidd (Owen Hunt), Kim Raver (Teddy Altman), and Camilla Luddington (Jo Wilson).
There are several others that are expected to return but they have not been confirmed at this time. Sadly, Jesse Williams (Jackson Avery), Giacomo Gianniotti (Andrew DeLuca), and Greg Germann (Tom Koracick) will not be returning.
Avery left to pursue other options and to take over the family foundation. April Kepner (Sarah Drew) joined him in the departure so that their child could have them both. DeLuca was killed off the show in March of season 17. Koracick is leaving to become a better person and create a positive change in the world.
There is good news for fans, though. Station 19 is going to be starting its 5th season, and there is an expectation that cast who have made the jump to it may occasionally show up at Grey Sloan Memorial Hospital.
Related: 'Grey's Anatomy' Season 18 Renewed — Will This Be the Last Season?