Ellie Kemper From 'The Office' Offers Insight Into Why The Show Has Staying Power
The last episode of The Office aired in 2013, but the show continues to experience a growing fanbase of viewers who are discovering the groundbreaking series for the first time.
Like other iconic series, The Office has a nostalgic impact on viewers who watched the series in real-time. At the same time, it attracts new and younger viewers who are fascinated with the multi-layered characters. In fact, a number of fans admit to watching the series multiple times, to the point where they can recite the dialog from memory.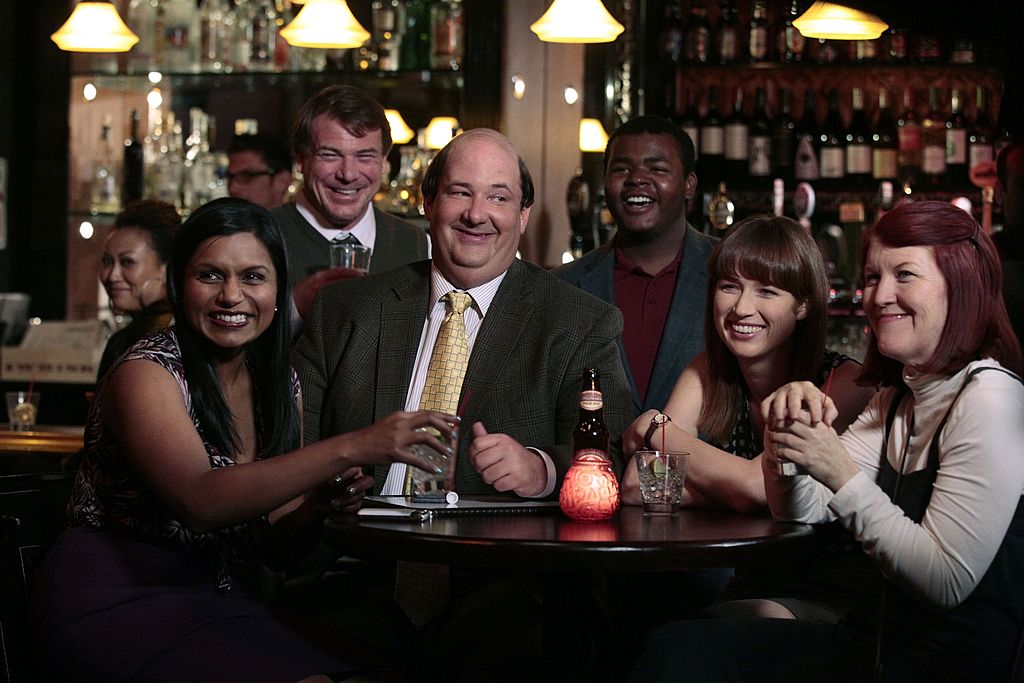 Quite a few fans appreciate the developmental trajectory of each character as a compliment to the comedy. "Relatable characters and development for me. I feel like a lot of people look at the show as a bunch of silly characters, but watching the show from start to finish several times reveals a lot of development," one person shared on Reddit about the show. Actress Ellie Kemper, who played the meek gone wild character, Erin Hannon, on The Office shared her insights with Showbiz Cheat Sheet into why the show continues to resonate with a wide swath of viewers, which includes kids.
Everyone knows a 'Dwight'
Kemper told Showbiz Cheat Sheet that having the show stream on Netflix has been instrumental in continuing the series' legacy. "Having it on reruns all the time is helping," she says. Adding how some of the new, young viewers weren't even born when she was on the show makes her feel "a thousand years old."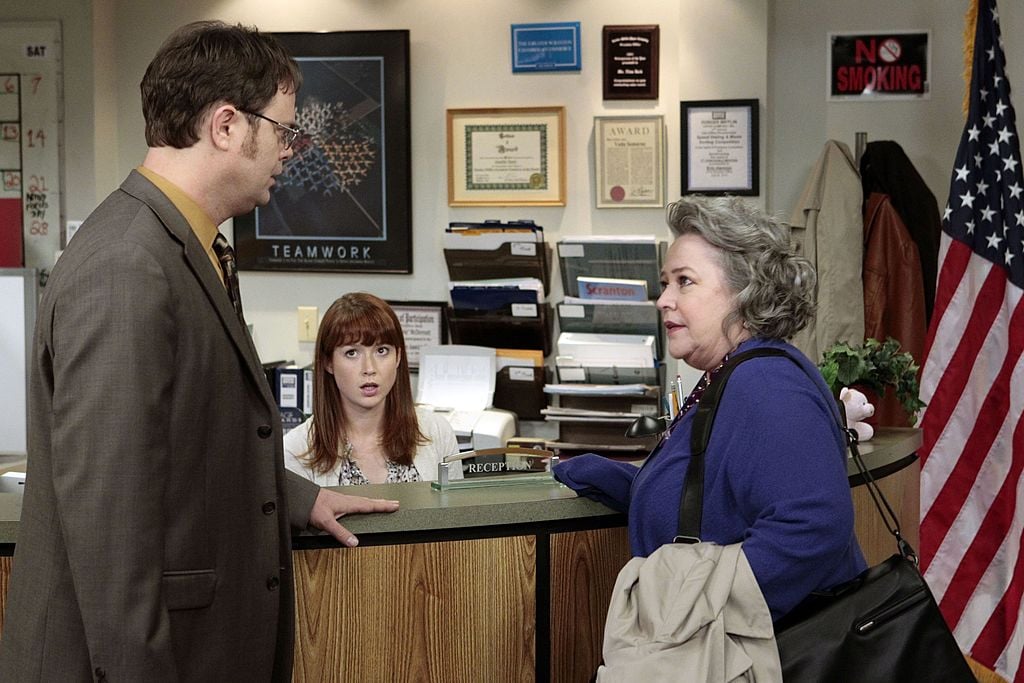 "But it is interesting to me that it resonates across generations and these young kids specifically," she adds. "But I do think it is a very realistic show. And those awkward moments, those cringeworthy moments in The Office setting can easily be translated to school, classroom or whatever it is."
"I think anyone can relate to it," Kemper continues. "And sort of every office or school has a Dwight in the mix. I do think it's relatable in that way, but it's really neat that it's sort of having this renaissance, especially for younger kids."
A magical mix of actors like Kemper made the show
Of course, The Office would not have been so electric without the talented actors who brought the characters to life. Kemper is the perfect example of how a simple character became a mainstay of the show. Kemper insists she was in the right place at the right time, but clearly her impeccable comedic timing mandated for further character development.
"Originally that character was just going to be on a four-episode arc and then they decided to promote Pam to salesperson," Kemper recalls. "And so they needed to keep the receptionist at the desk. And that was the luckiest break there was."
"I was able to have this very specific idea of Erin in mind. And I do feel at the beginning of her introduction of Erin to the show, she was more grounded. She was a little more serious. She got weirder as the show went on," she laughs. "And I was like 'What are they basing this on?' I was like, 'Is this how I am?' Did they notice some weird things in craft services that they are now weaving into the show? But I don't know. I do think she got weirder."
She's now playing a mom in the next 'Home Alone'
Kemper recently shared a photo while shooting Untitled Home Alone. "I'm playing a mother who is basically trying to break into this little kid's house to get something back of mine that is valuable," Kemper shares about the plot. Actress and writer Mindy Kaling wondered if Kemper was shooting a horror film. While Home Alone is a family film, Kemper would be totally in if Kaling wrote a horror film. "I think she should write one to begin with," she says. "I will sign up for that. And I would be first in line to ask to be in it."
Playing a mother likely comes easily to Kemper who is the mom to two small boys. She recently partnered with Tom's of Maine, especially because she appreciates using a more natural approach at home.
"I've been using the body wash with my toddler, he's three-years-old and I've been using the blood orange scent, which he loves." But she is also into the entire prebiotic personal care line."The idea that prebiotics are nutrients actually helps you feed the good bacteria in your body was really interesting to me and also seems necessary. So to be a part of that is really, you know, natural and fun," she says.