Elliot Page Shares Something in Common With 'Juno' 13 Years Later
Thirteen years ago on Dec. 5, 2007, the teen drama Juno debuted in theaters. When the Diablo Cody film came out, teens around the world celebrated Juno MacGuff's no-nonsense approach to pregnancy. Today, fans continue to celebrate Elliot Page for a similar reason.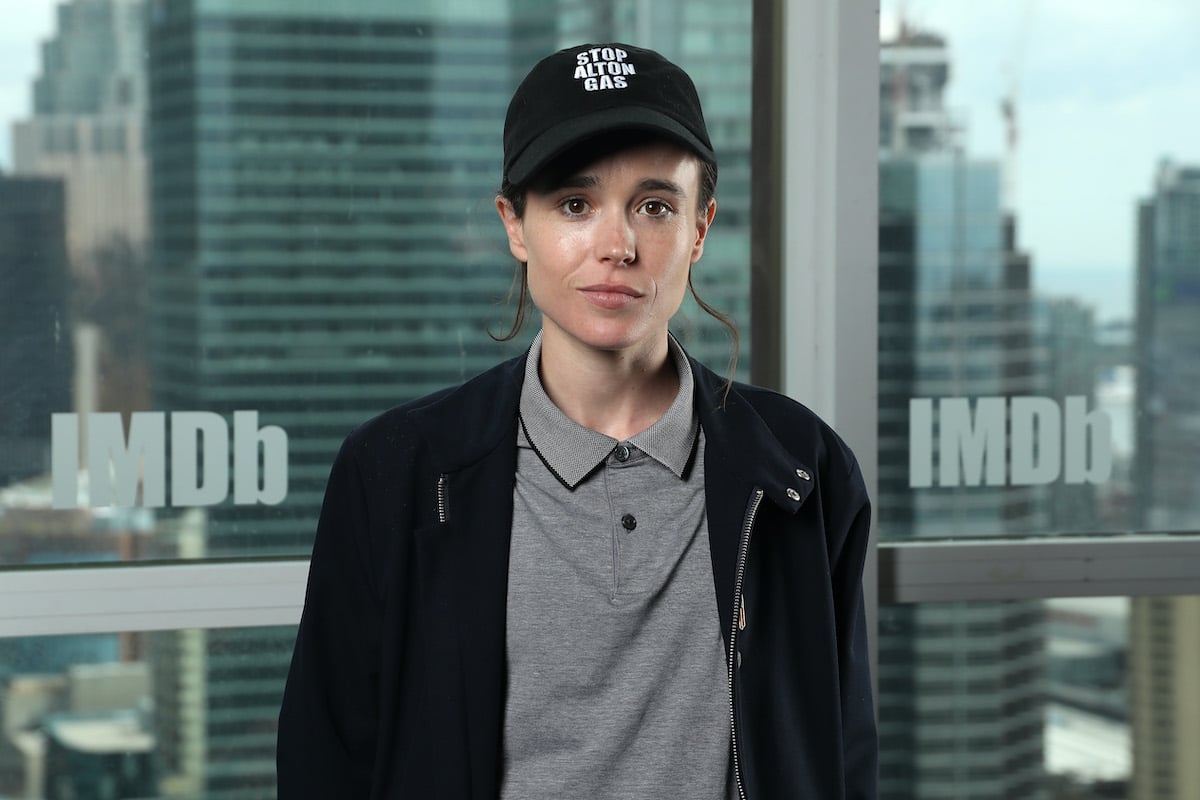 'Juno' tells the hilariously messy story of a teen pregnancy 
The 2007 film Juno tells the story of Juno MacGuff, a quirky, bass-playing high schooler who accidentally gets pregnant by her friend Paulie Bleeker (Michael Cera). After debating having an abortion, Juno decides to carry the baby to term and give them up for adoption to the seemingly loving couple, Mark (Jason Bateman) and Vanessa Loring (Jennifer Garner). 
The movie, penned by writer, producer, author, and former phone sex worker Cody, was nominated for four Oscars, including Best Original Screenplay, Best Actress, Best Director, and Best Picture. Cody took home the Oscar for Best Original Screenplay in 2008.
Fans celebrate 'Juno' for being an encouraging film for young people 
When Juno came out, there were mixed reviews about whether or not the film was pro-choice or pro-life. Ironically, Cody says the movie was never about pregnancy. 
"We didn't intend to make a movie about teen pregnancy and the options available to people who find themselves in that situation," Cody told NPR in February 2008. "We just wanted to tell a personal story about maturity and relationships. And the pregnancy just kind of motivates the story."
Regardless of how people viewed Juno, Page was glad to have taken on a role that encouraged young women to have a more positive outlook about themselves. Page was tired of films that showcased "the hot, popular slutty girl or the angry, wears-all-black and secretly-longs-to-be-accepted girl" (via Toronto Star). 
Juno was a character unlike any other in the teen dramas at the time — one who was unafraid to embrace her authentic self. Now, 13 years later, Page continues to be a role model for young people all over the world. 
Elliot Page is a superhero on and off the screen 
Juno's lead actor has taken on several acting roles since the 2007 indie flick. From 2008's Smart People to the 2009 roller-derby movie Whip It and 2010's psychological thriller Inception, Page has kept busy. They are perhaps best known for the role of Vanya Hargreeves — Number Seven — in the Netflix series The Umbrella Academy.
But Page isn't just a superhero on-screen. On Dec. 1, 2020, Page announced their new name and gender identity. 
"Hi friends, I want to share with you that I am trans, my pronouns are he/they and my name is Elliot," they wrote. "I feel lucky to be writing this. To be here. To have arrived at this place in my life."
Page celebrated the trans community as a whole, offering their support:
I love that I am trans. And I love that I am queer. And the more I hold myself close and fully embrace who I am, the more I dream, the more my heart grows and the more I thrive.

To all trans people who deal with harassment, self-loathing, abuse and the threat of violence every day: I see you, I love you and I will do everything I can to change this world for the better.
Many fans continue to celebrate Page, both for their roles in films like Juno and their bravery off-screen. Thirteen years later, Page remains an icon who puts a focus on being true to oneself.