Elsie Fisher Jokes Bill Hader Only Cares About 'Barry' for the Money
Bill Hader is having a bit of a moment. With the Season 3 finale of Barry generating significant buzz, Hader has officially broken through as a major star on both sides of the camera. Even though Barry has jumped successfully into more serious territory, there still seems to be plenty of comedic roasting happening behind the scenes. Season 3 co-star Elsie Fisher even got into the mix recently, making an eyebrow-raising comment on Twitter about Hader's true motivations for Barry.
Bill Hader is enjoying wide acclaim for 'Barry' Season 3
Following a three-year hiatus, expectations were high for the third season of HBO's Barry. The first two seasons won over critics and audiences alike while landing a handful of Emmys—including back-to-back Best Lead Actor in a Comedy Series wins for Bill Hader. As a director, executive producer, and star, Hader clearly already appeared to be more than just another Saturday Night Live alum.
However, Season 3 of Barry seems to have brought Hader to completely new heights. After directing five episodes of the first two seasons, Hader helmed five of the eight episodes of Season 3 and asserted himself as the clear creative force behind the show. As the Season 3 tone shifted from comedic to very dark, it was Hader in the director's chair for the final three episodes.
When asked by The Hollywood Reporter about how audiences would react to the Season 3 finale, Hader said, "Like they're gonna need a drink. It's pretty rough." However, judging by the buzz on social media and critical praise, it's pretty clear Hader and company hit the mark. Barry's fourth season—already in the works—is now guaranteed to be one of the most anticipated shows of 2023.
Hader has proven he can take a joke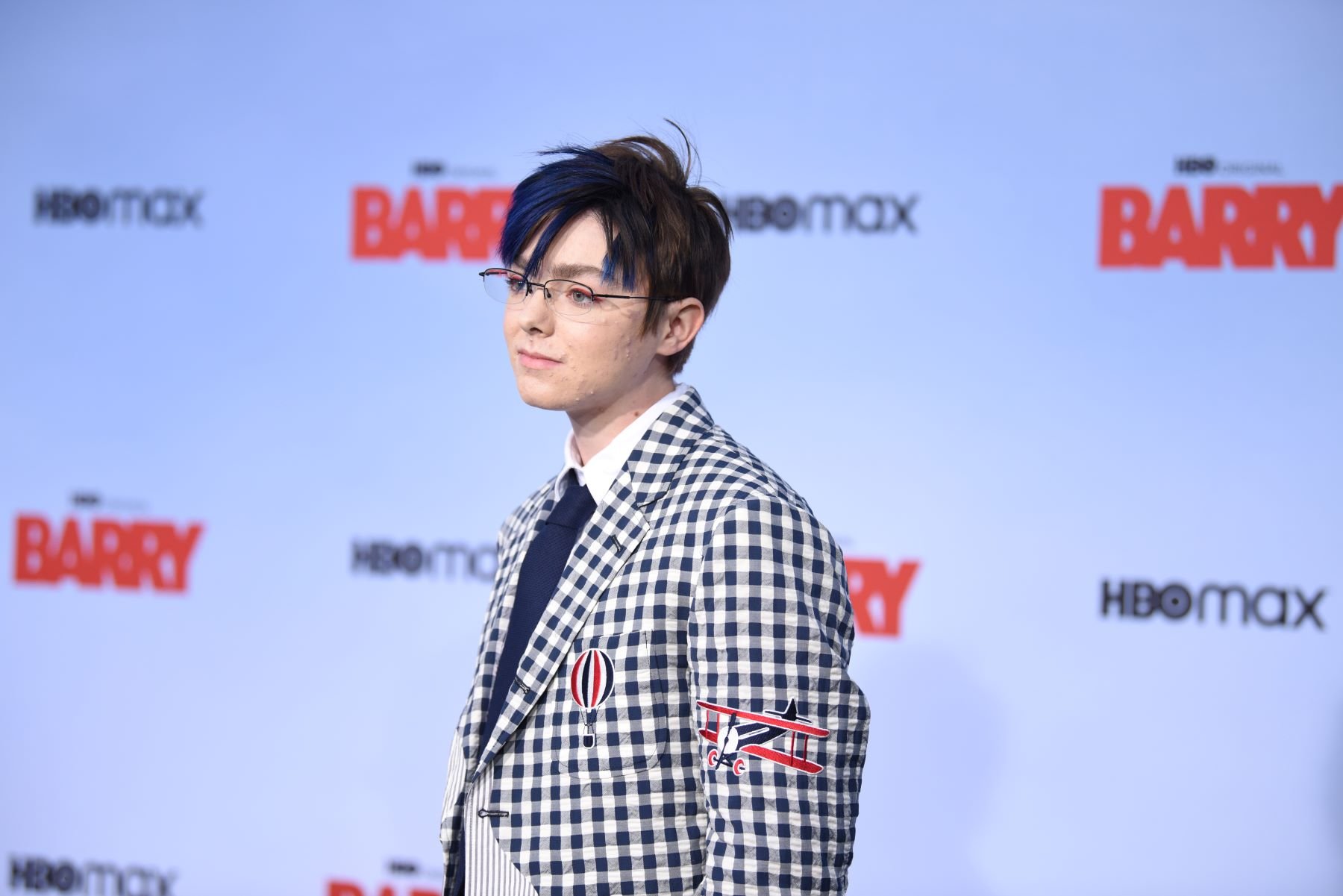 The world of SNL prepared Bill Hader for his breakout moment. Right after leaving the SNL cast, Hader was more than happy to let Jonah Hill roast him on Comedy Central in front of a live audience, as seen on YouTube. Mocking Hader's career moves after SNL, Hill said, "Boom! He goes ahead and books himself a T-Mobile commercial." Hill continued ribbing Hader for cashing advertisement checks after being a star of a network show. Playing to the camera, Hader laughs with the audience and then transforms into a pretend serious face.
Hader more recently found himself the topic of another gag: that he's only in Barry for the money. Season 3 co-star Elsie Fisher tweeted out a text convo between her and Hader that could have been taken the wrong way—if the subject was anyone besides Hader. "Your name was trending which is preeeeeeeetty cool," Fisher said to Hader. Hader's response: "I see no money from that."
In Season 3, Fisher plays Katie, a young TV actor who gets pulled into Barry's orbit. Though Fisher's role is a precursor to the season's dark turn, it's clear Hader and Fisher enjoy a light and comedic friendship when off-camera.
Though Hader isn't as wealthy as some of the other SNL cast members, he still isn't exactly hurting for cash. On top of a wide range of smaller film and TV roles since leaving SNL, Hader also served as a producer on South Park for 47 episodes and is an executive producer of Barry (per IMDb). With an estimated net worth of $12 million and a flourishing career, the 44-year-old probably won't be looking to star in any more phone commercials anytime soon.
'Barry' Season 4 looks to head into the true crime genre
Bill Hader's ability to pull off action and drama may seem like a surprise, but he's also been a well-known cinephile for years. In 2015, Hader dished to Collider on YouTube about his inner film geek, including his unbelievable experience filming The BFG with iconic director Steven Spielberg. "It was insane," he said about working with Spielberg, "I was freaking out the whole time." Hader confessed to regularly asking Spielberg questions about his famous movie productions (like Jaws) and being blown away by Spielberg's energy and generosity toward other crew members.
Chewing the ear of a directing legend appears to have been an excellent experience for an aspiring director like Hader. While Barry's jaw-dropping Season 3 climax left most audiences glued to the screen, Hader is also preparing another shift in tone for the fourth season. "I love true crime stuff," he told The Hollywood Reporter, "so this is just the part where it's like, 'And then he got caught, and then this happened.' And there's so much more to it."
As the writers piece together Season 4, Hader seems happy to jump headlong into familiar territory. When he once assembled a favorite films list for Criterion, Hader put Akira Kurosawa's crime classic High and Low at the very top of his arthouse-heavy list. Hader pointed to the film's influence on the entire crime genre, including TV shows like Law and Order. Now with Hader's own series heading into true crime territory, Hader has a chance to showcase his own take on one of his favorite genres. So, with a little luck, the buzz around Barry will finally translate into some big dollar signs for Hader. 
RELATED: Bill Hader Once Surprised Steven Spielberg on 'SNL' by Asking Him About One of His Most Obscure Movies