Why Elton John Called Ed Sheeran 'Big Mouth F—ing Sheeran'
Elton John had some choice words to say about fellow English musician Ed Sheeran. John was quite profane in his description of the "Thinking Out Loud" singer, referring to him as "Big Mouth F—ing Sheeran."
Here's exactly what John said about his fellow artist and why.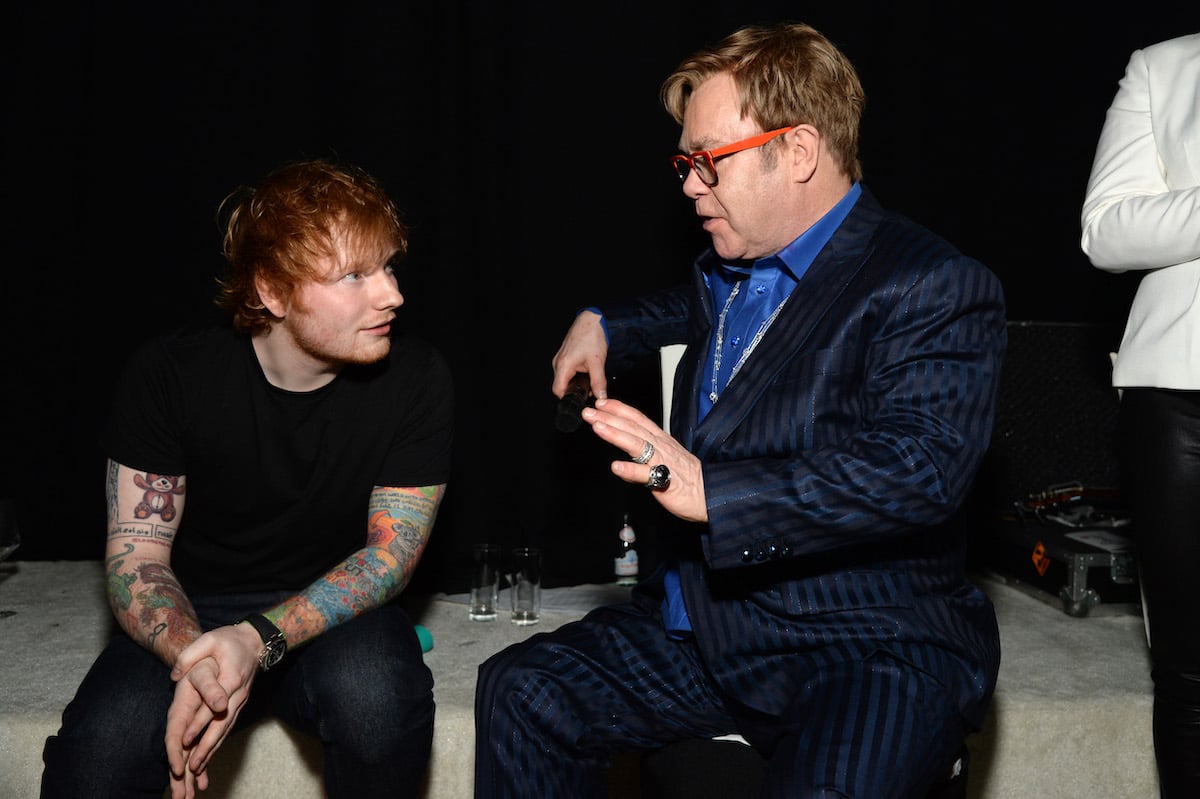 Ed Sheeran revealed that he is working on a Christmas song with Elton John
In an Oct. 2021 interview with the Dutch morning radio program Jan-Willem Start Op, Sheeran announced that he has been working with Elton John. More specifically, the two English musicians are collaborating on a Christmas song together. 
According to Sheeran (via NME), John reached out to him on Christmas Day 2020 to discuss the project. The "Bennie and the Jets" singer was inspired by learning that his own 1973 Christmas song, "Step Into Christmas," had made the UK Top 10 for the first time. 
"Elton rang me on Christmas Day to say Merry Christmas," Sheeran explained. "Elton rings me almost every single day. He said, 'Step Into Christmas is Number 6 in the charts! I want to do another Christmas song; will you do it with me?'"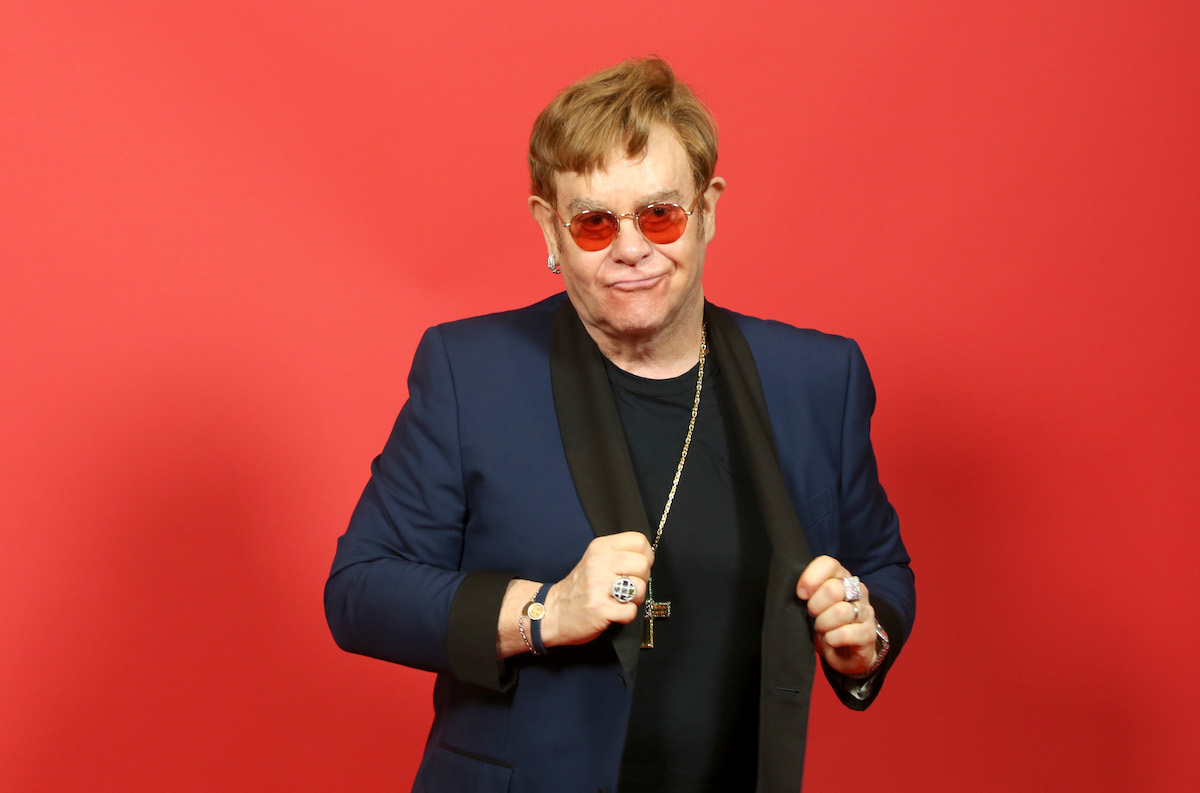 Elton John called the 'Bad Habits' singer 'big mouth f—ing Sheeran'
In an Oct. 2021 interview with NME, Elton John was asked about his upcoming Christmas song with Sheeran. 
"Yeah, he let the cat out of the bag, didn't he? I was sworn to secrecy, and then big mouth f—ing Sheeran goes to the Netherlands!" John joked. "It's supposed to come out – we haven't finished it yet, so there's still work to be done."
It seems that John's nickname for Sheeran was a light-hearted jest rather than a symptom of any ill will or creative differences between the artists. Although the song isn't ready yet, the musicians hope to release their collaboration in time for the 2021 holidays.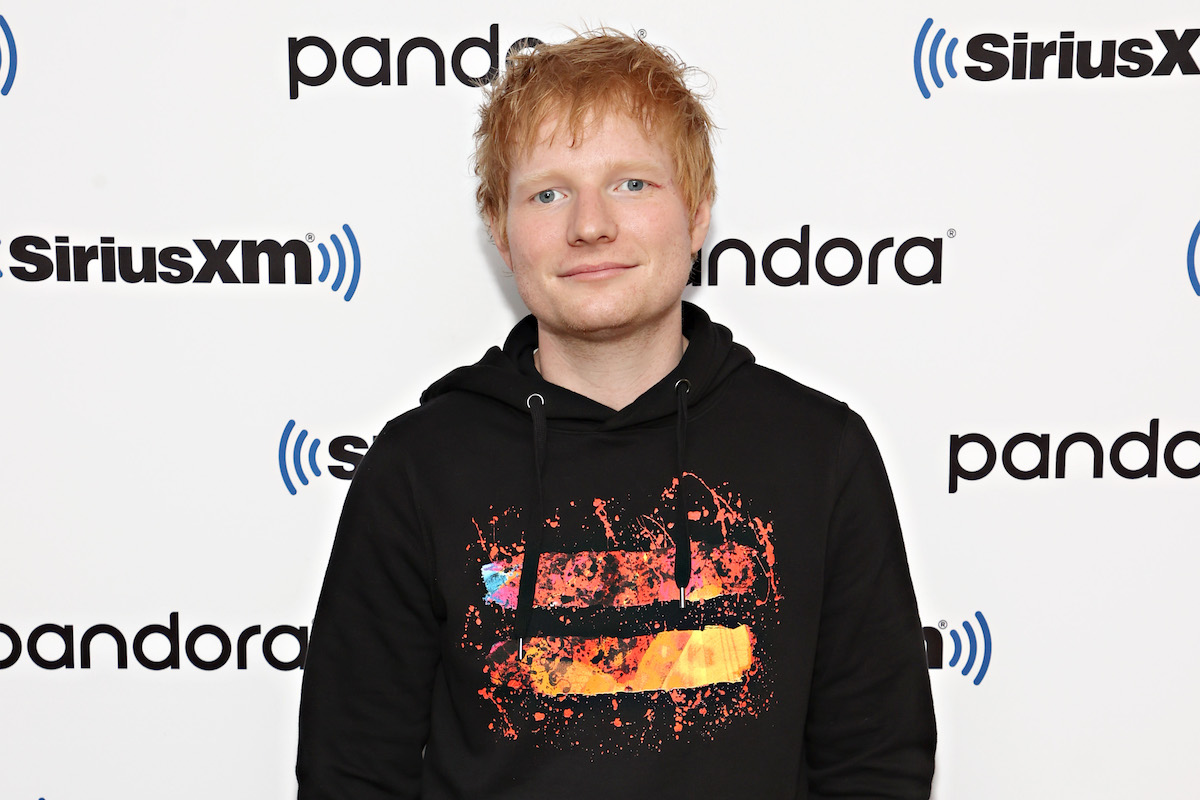 Ed Sheeran never wanted to do a Christmas song
Before Elton John asked him to work on a holiday hit with him, Sheeran never intended to do a Christmas song.
"I've never really wanted to do a Christmas song," Sheeran said, adding that he originally didn't think that the song suited him. 
You might think that being asked by a legend like Elton John would be enough to persuade Sheeran to do a holiday hit. But in his radio interview for Jan-Willem Start Op, the "Perfect" singer revealed that he only changed his mind about doing the holiday hit after the death of a close friend. 
"It really just hit home how stuff can just change overnight," said Sheeran. "I was like, 'Why the f–k am I not doing a Christmas song with Elton John? I might not be here tomorrow; this will be a f—ing great way to celebrate Christmas.'"
Besides their Christmas song, both Sheeran and John have been hard at work creating new music. Sheeran's fourth studio album is slated for release on Oct. 29. John just released The Lockdown Sessions on Oct. 22, which is filled with collaborations with other artists, including Miley Cyrus, Lil Nas X, Stevie Nicks, Stevie Wonder, and more.