Elton John Has Experienced the Royals Like No One Else
If anyone is a royal expert, it's Elton John. He's been close to the royal family for decades and has interacted with them behind closed doors. He's been the ultimate insider, giving fans insight into what happens in Buckingham Palace since the 1970s. Since then, he's offered his musical services, performing at weddings and funerals. Plus, he's had great friendships with Princess Diana and her sons Prince William and Prince Harry.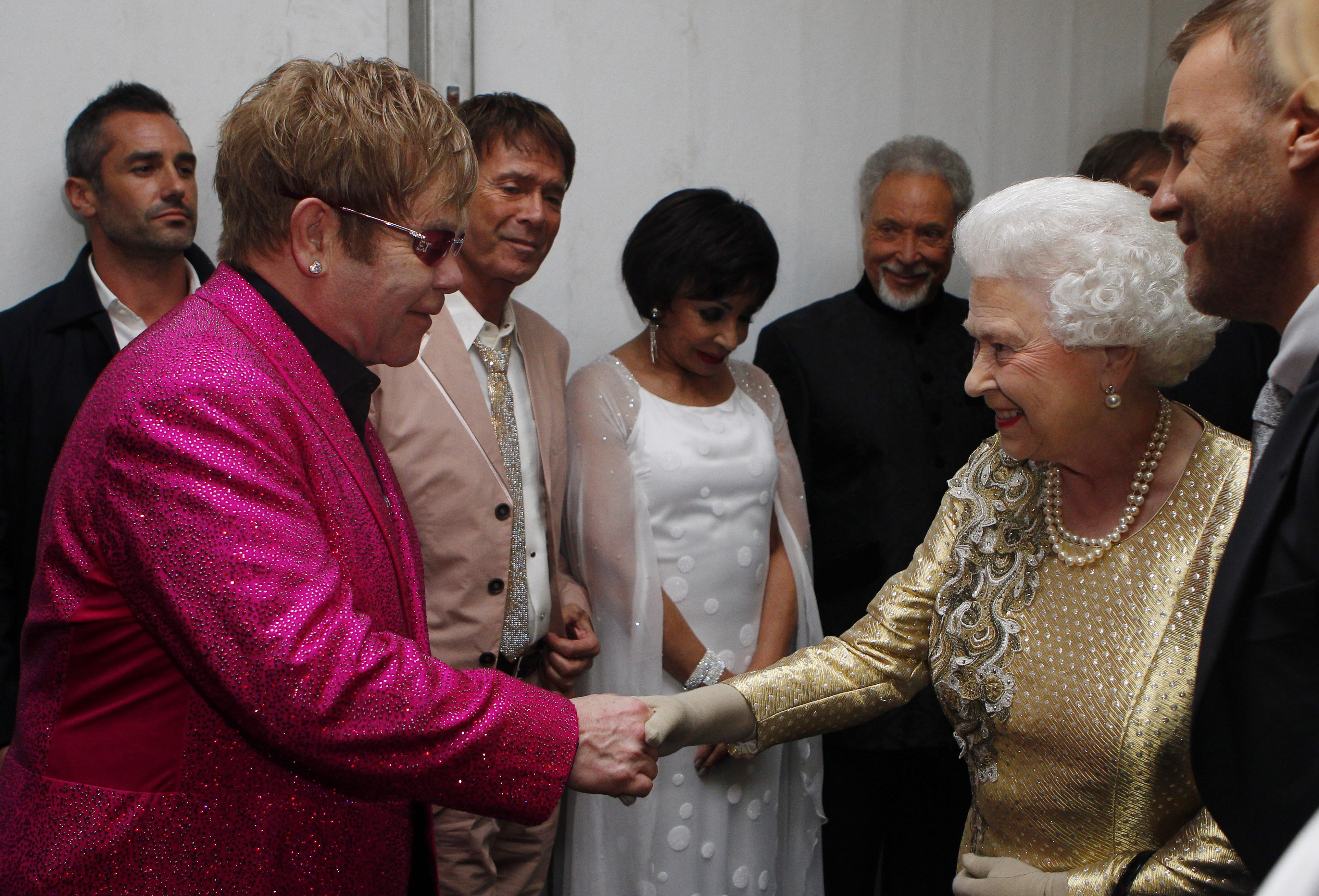 Elton John witnessed Sylvester Stallone and Richard Gere fight over Princess Diana
In his memoir Me, Elton John wrote about a dinner party he held in 1994. Princess Diana and actors Slyvester Stallone and Richard Gere were among the attendees. It was already a mistake inviting the two actors due to their history. In 1973, they were supposed to co-star in a film called The Lords of Flatbush. Stallone didn't like Gere's attitude on set, and following an accident involving mustard and Stallone's pants, the director fired Gere.
Elton John probably had no idea about The Lords of Flatbush or the mustard incident, but what he saw that night was definitely Hollywood drama. Diana had recently split from Prince Charles, and both Gere and Stallone had their eyes set on herl. Only one actor succeeded.
"Straight away, Richard Gere and Diana seemed very taken with each other," Elton John wrote. "As the rest of us chatted, I couldn't help notice a strange atmosphere in the room. Judging by the kind of looks he kept shooting them, Diana and Richard Gere's newly blossoming friendship was not going down well with Sylvester Stallone at all. I think he may have turned up to the party with the express intention of picking Diana up, only to find his plans for the evening ruined."
After noticing Gere and Stallone were missing, David Furnish found them "squaring up to each other, apparently about to settle their differences over Diana by having a fist-fight."
"After dinner, Diana and Richard Gere resumed their position together in front of the fire, and Sylvester stormed off home." Stallone allegedly yelled he "never would have come" if he knew "Prince f—ing Charming was gonna be here." Apparently, Diana was "completely unruffled" by it all. However, Stallone calls Elton John's story a "complete fabrication."
RELATED: Did Elton John Know About Megxit Before the Queen?
Elton John also witnessed Queen Elizabeth II slap her nephew
In another excerpt from Me, Elton John claims he saw the queen "playfully" slap her nephew, Princess Margaret's son Viscount Linley at a party, per The Independent.
"I know the Queen's public image isn't exactly one of wild frivolity, but… in private, she could be hilarious," he wrote. "I saw her approach Viscount Linley and ask him to look in on his sister, who'd been taken ill and had retired to her room. When he repeatedly tried to fob her off, the Queen lightly slapped him across the face, saying, 'Don't' – SLAP – 'argue' – SLAP – 'with' – SLAP – 'me' – SLAP – 'I' – SLAP – 'am' – SLAP – 'THE QUEEN!'"
"That seemed to do the trick. As he left, she saw me staring at her, gave me a wink and walked off," Elton John concluded. It must have been bizarre for Elton John to witness such a moment. That's certainly not the queen as the public knows her.
RELATED: Why Did Princess Diana Have a Big Feud With Elton John?
He's still close to the royal family
Even though Elton John and Princess Diana had their ups and downs, they were always good friends. At Diana's funeral, Elton John performed "Candle in the Wind," but he told Billboard that he'll never sing the song for Diana's sons ever again.
"Other than at Princess Diana's funeral, I've never, ever played it in front of Prince William or Prince Harry," he said. "Even the Marilyn Monroe version, I wouldn't play it in front of them." He reasons that it hits too close to home for him. Elton John has also defended the Duke and Duchess of Sussex, specifically for their recent use of private jets.
They were going to see Elton John at his home. The singer later commented saying, "I highly respect and applaud both Harry and Meghan's commitment to charity and I'm calling on the press to cease these relentless and untrue assassinations on their character that are spuriously crafted on an almost daily basis."
Elton John has earned a reputation for being a sort of godfather to Prince William and Prince Harry, and we know that Princess Diana would be happy he's looking after her family.