Why Elton John Is 'Glad' His Mom Never Met His Kids: 'She Never Liked Anybody'
Viewers of the movie Rocketman, which depicts Elton John's life, may be surprised to note the coldness with which Bryce Dallas Howard played his mother, Sheila Farebrother. According to John, though, the depiction was accurate. The two had a difficult relationship for much of his life. After her death, John said that he was happy his mother never met his own two children.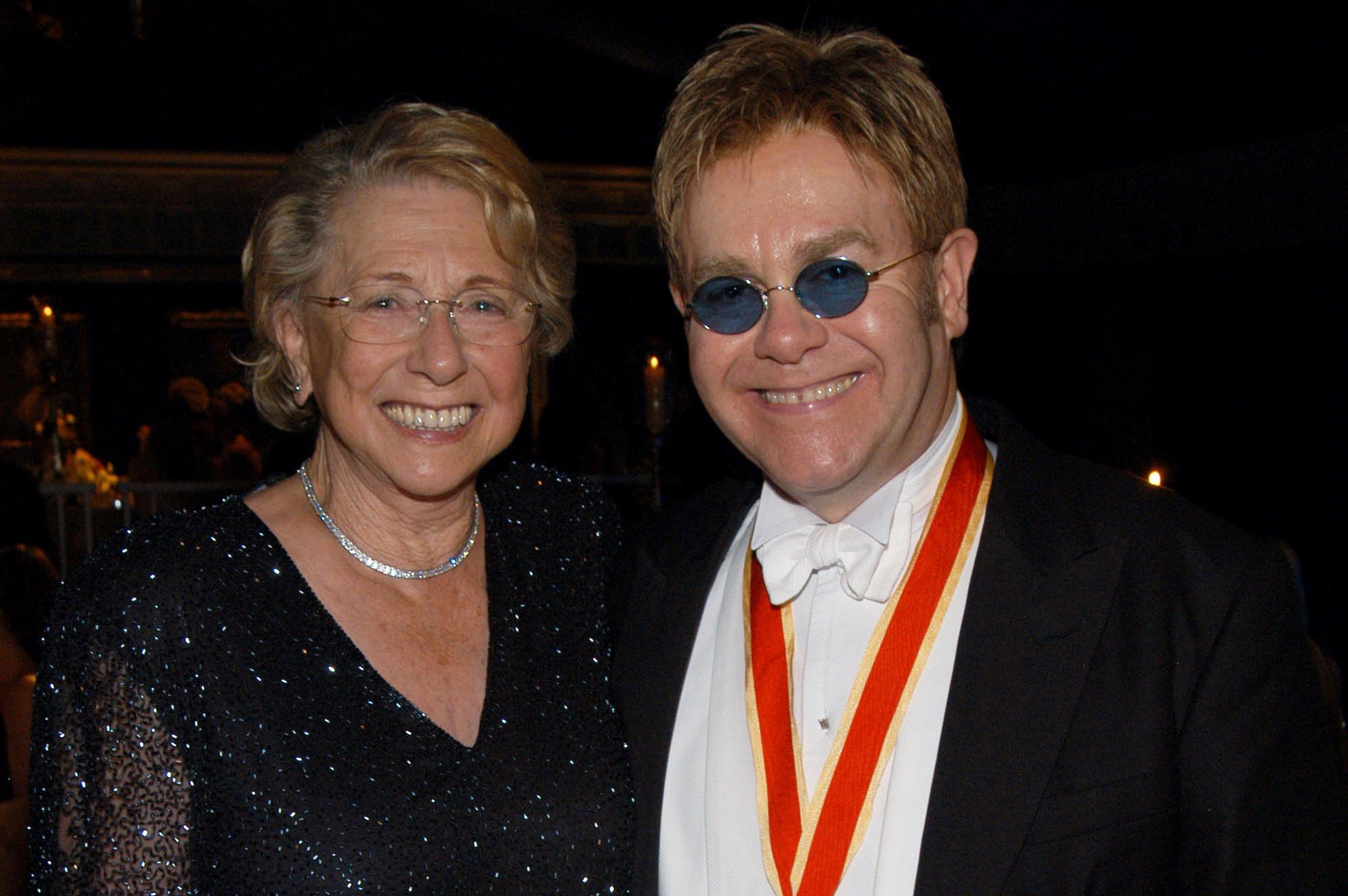 Elton John and his mother had a complicated relationship
John explained that his mother and father fought for much of his childhood.
"My dad was strict and remote and had a terrible temper; my mum was argumentative and prone to dark moods," he wrote for The Guardian. "When they were together, all I can remember are icy silences or screaming rows. The rows were usually about me, how I was being brought up."
Their relationship grew more challenging when John was an adult, particularly after he met his future husband, David Furnish. Things grew so bad that John and his mother stopped speaking to each other.
"It upsets me, but to be honest with you, I don't miss her," he told Rolling Stone. "When she says things in the press, like last year: 'I haven't spoken to Elton since he married that f***ing a**hole David Furnish ….' That was pretty hard to take." 
Farebrother publicly blamed Furnish for the state of her relationship with John, leading to a lengthy estrangement.
"I don't hate my mother," he explained. "I look after her, but I don't want her in my life."
He is happy that his children never met her
John and Furnish have two sons together. Because of the state of his relationship with his mother when they welcomed both children, she never met them. He's thankful for that.
"She never liked David," he told People, adding, "She never liked anybody. She never asked to see the children. But I'm glad they didn't meet her, because she would have criticized them, like she criticized me."
He believed that "she couldn't help herself" when it came to insulting those around her, and he's grateful his children were never subject to it. 
Elton John and his mother reconciled before her death
Despite their rocky relationship, they did resume communication on Farebrother's 90th birthday.
"I have always shied away from speaking publicly about our relationship," he said, per Vanity Fair. "However, I can say that we are now back in touch and have been so since my mother's 90th birthday."
Despite picking up communication, John said nothing fundamentally changed about their relationship.
"The only thing that changed was I didn't lose my temper," he said. "I knew what was coming, and I let her get on with it. And I just said, 'I love you, Mum,' and she said, 'I love you, too. I don't like you, but I love you. But I don't like you.'"
After her death at 92 years old, though, John shared that he was happy they reconciled.
"I sang, and I did a eulogy, and it was a lovely farewell," he told The Sun. "It was lovely that we did reconcile because otherwise … life's too short."