Elton John Hated Attention Given to Princess Diana's Tribute Song 'Candle in the Wind,' Called It 'Morbid and Unnatural'
Most recording artists hope that their songs become popular. That's just common sense, right? But in the case of the "Candle in the Wind" remake that Elton John rewrote right after the tragic passing of Princess Diana, the exact opposite is true.
Elton John has been close to several members of the royal family for decades. But Princess Diana was one of his favorite people, period. It was a sad yet poignantly beautiful day when John sang and performed the reimagined version of the song at Diana's funeral in 1997.
But what happened next made Elton John annoyed that people were so obsessed with the Princess of Wales' death and his song about her.
'Candle in the Wind' wasn't originally about Princess Diana
With more than 300 million records sold since the start of his career, Elton John is one of the most successful recording artists of all time with plenty of smash hits. "Candle in the Wind" is one of them.
John first recorded the track in 1973 and it was released the following year. He came up with the song along with writing partner Bernie Taupin as a tribute to Marilyn Monroe, who had died more than a decade earlier.
Taupin explained that the song is about, "the idea of fame or youth or somebody being cut short in the prime of their life. The song could have been about James Dean, it could have been about Montgomery Clift, it could have been about Jim Morrison … how we glamorize death, how we immortalize people."
"Candle in the Wind" is ranked number 347 in Rolling Stone's Top 500 Songs of All Time.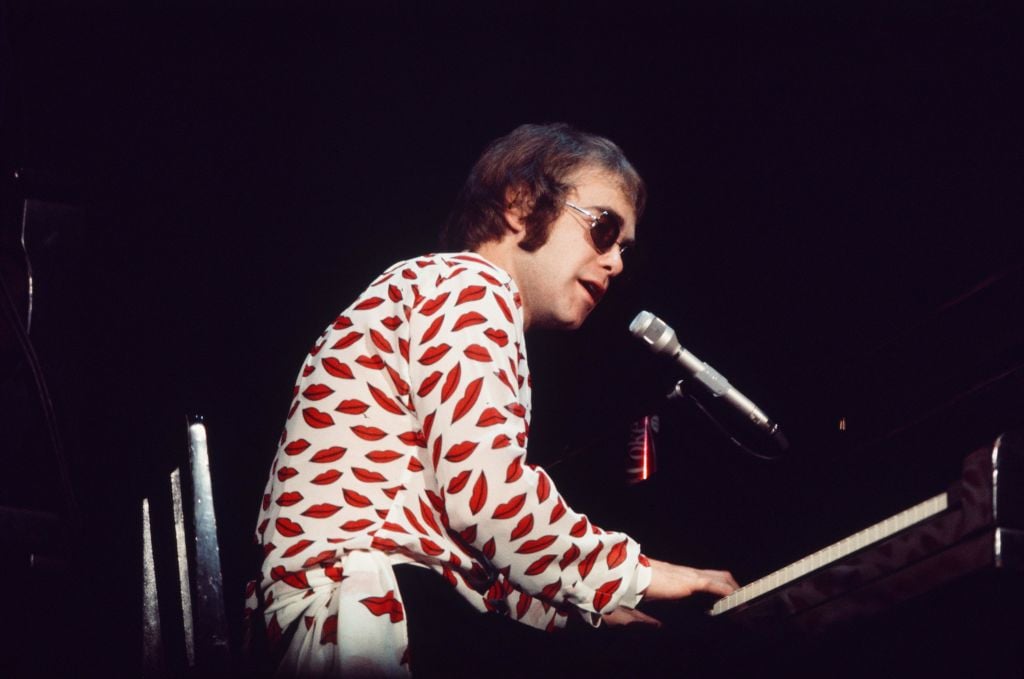 Princess Diana's death stunned the world
Everyone grieved the tragic death of Princess Diana, but those closest to her were hit the hardest by the tragic news. She and friend Elton John had gotten into a fight a few months earlier but thankfully reconciled a few weeks before that fateful night in Paris.
Elton John and Bernie Taupin rewrote the words to his hit song about Marilyn Monroe as a tribute to another life cut short too soon, Princess Diana. The new version was called "Candle in the Wind 1997" or "Goodbye England's Rose." Elton John gave a stirring performance of the new song at Diana's funeral.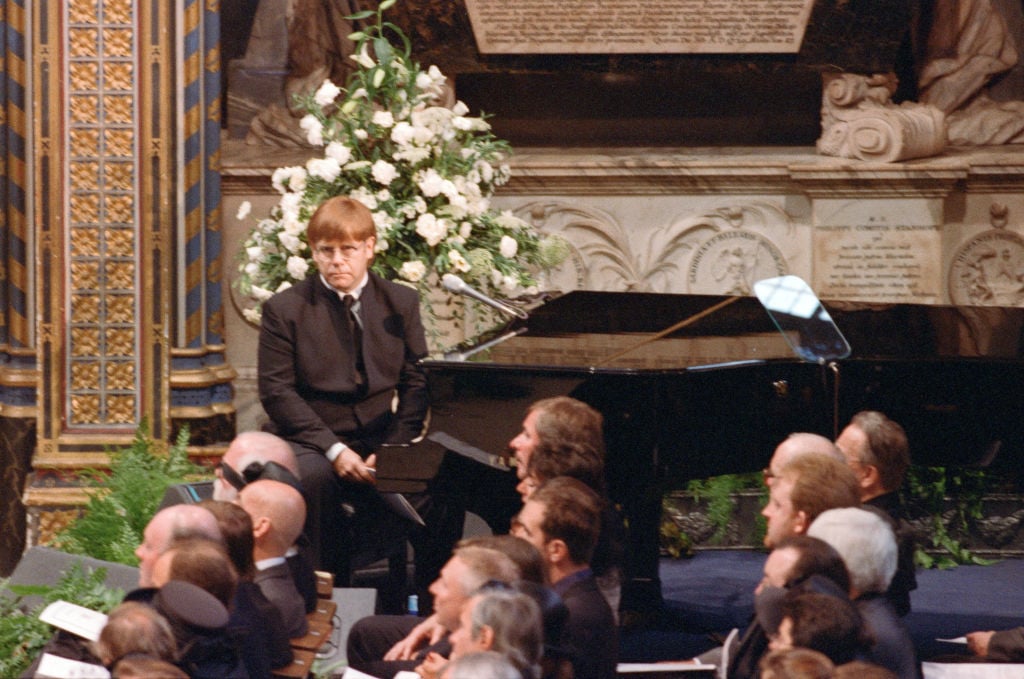 Elton John wasn't pleased with the song's success
John wanted people to remember Diana and to respect her legacy. But he wasn't pleased with the critical success of "Candle in the Wind 1997" or people's obsession with Diana's passing in general.
The song held strong at number one on the Billboard Hot 100 for 14 weeks, which most musicians would have been thrilled about. But Elton John thought that success spoke to a deeper issue. "Why would anyone want to listen to it?" he wrote in his biography, Me. "It seemed unhealthy to me: morbid and unnatural. I really didn't think it was what Diana would have wanted."
Despite Elton John's criticism, the song remains one way that Princess Diana's fans hold on to the memory of her life.