What Is Elton John's Net Worth? What Will He Make on His Farewell Tour?
Elton John, iconic for his work as a singer, composer, and pianist, is currently on a farewell tour that began in 2018 and will last into 2021. As Rolling Stone reports, John announced the tour at the start of 2018. "I'm 71. I can't physically do the traveling anymore," he said. "I want to be at home. I really want to spend time with my children at home. I've had an incredible life, but life is all about change."
Elton John probably won't retire completely, even after the last tour dates are behind him. But if he did, he and his family would be more than comfortable. Here's what you need to know about Elton John's net worth and how much he'll make on his farewell tour.
Elton John's net worth is impressive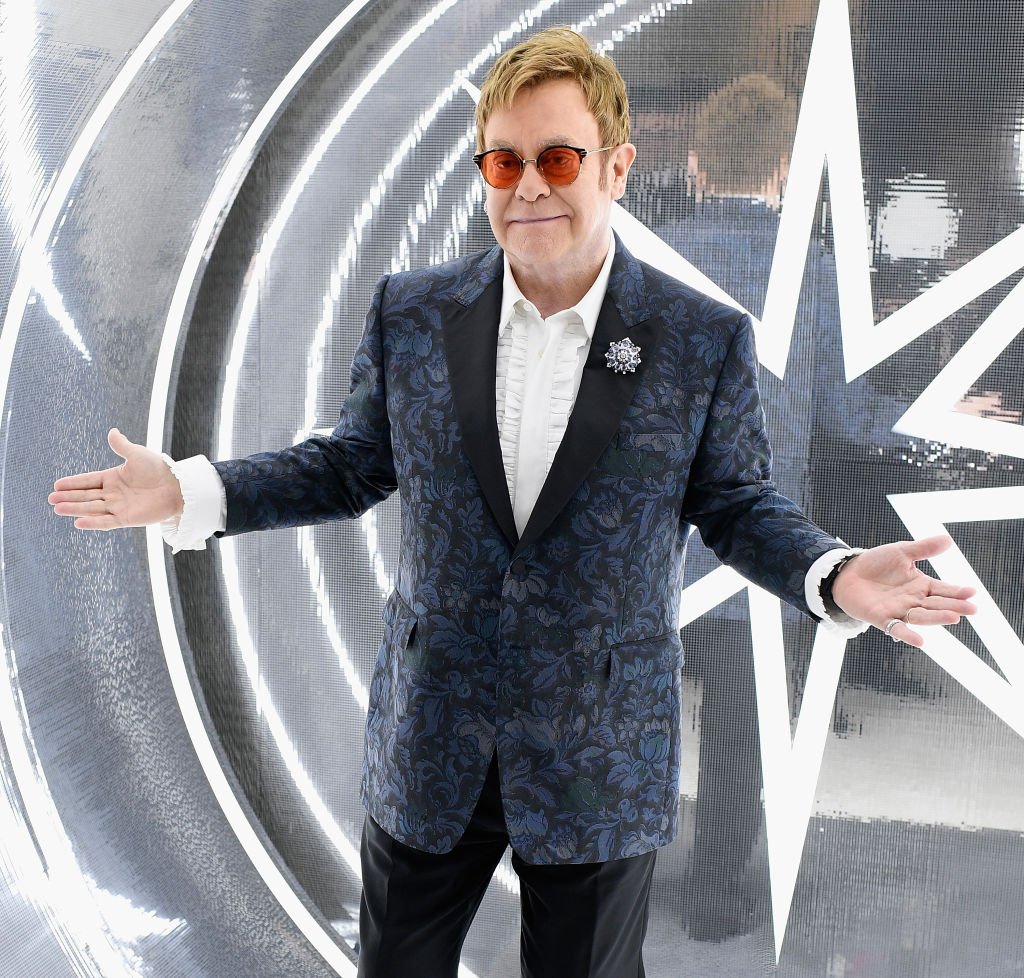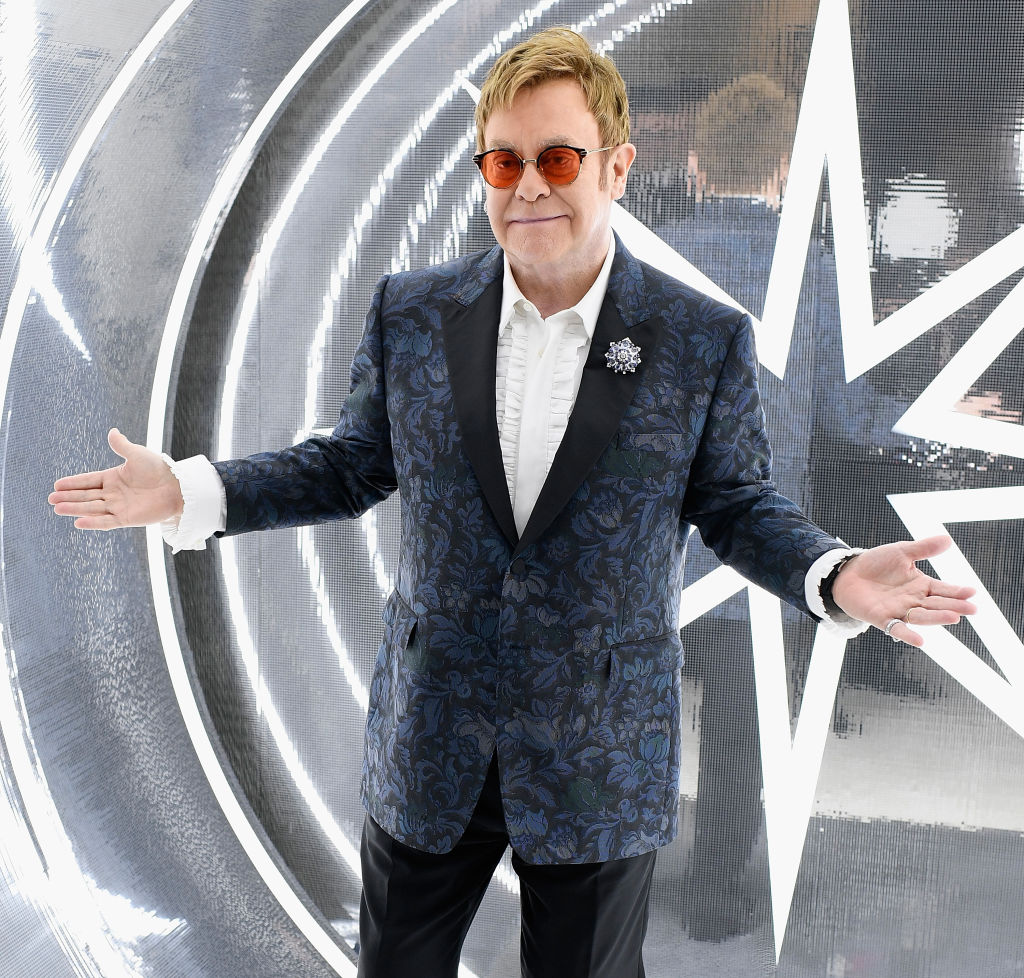 Bankrate estimates Elton John's net worth at $500 million. Wealthy Gorilla concurs while The Richest offers a slightly lower estimate of $480 million. Celebrity Net Worth reports that the musician was born Reginald Dwight in Middlesex, England. He went to London's Royal Academy of Music. And in 1966, he and his friends formed the band Bluesology. At that point, he took on the name Elton John.
He launched his songwriting career in 1967 when he answered an ad for a songwriter from Liberty Records. John then released his self-titled debut album in 1970, which produced many hits. He followed it up with other chart-topping singles and albums throughout the 1970s, and into the 1980s, as well. John also partnered with lyricist Tim Rice on several projects, including the soundtrack for The Lion King in 1994.
He's one of the top-selling solo artists ever
Forbes notes that Elton John is one of the top-selling solo artists of all time. He has 38 gold records, 31 platinum and multi-platinum albums, more than 50 Top 40 hits, and more than 300 million records sold worldwide. Bankrate reports that John has also received 11 Grammy nominations and five wins, three Academy Award nominations and one win, plus four Tony Award nominations and one win.
John has also been inducted into the Rock and Roll Hall of Fame and the Songwriters Hall of Fame. Queen Elizabeth II made him a Commander of the Order of the British Empire in 1995, and he was knighted in 1998. In 1997, in response to Princess Diana's death, John re-released his 1973 classic "Candle in the Wind." The re-released version became the best-selling single in recording history, according to Celebrity Net Worth.
His retirement tour should gross more than $400 million
Forbes reported at the beginning of 2018 that Elton John's three-year, 300-date Farewell Yellow Brick Road Tour is expected to gross more than $400 million. "The math is fairly simple," Forbes explains. "John currently grosses $1.4 million per tour stop, according to touring industry bible Pollstar. Across 300 arena shows, that pace translates to $420 million in ticket sales." The first 60 shows of the tour sold out within hours, and Forbes notes that the tour could earn close to half a billion dollars.
The take-home for Elton John — who earned $60 million in 2017 — will be huge. Forbes reports that "Though he'll likely spare no expense on Farewell Yellow Brick Road, he should be able to pull the typical pop-star take of roughly one-third the total gross after accounting for costs — $150 million — and taxes will leave him with a take-home in the neighborhood of $80 million." That doesn't even count his cut of proceeds from merchandise sales.
Elton John won't retire completely after the tour
When Elton John announced his farewell tour, he told fans, "The priorities of my life have changed." He wants to spend more time with his husband, David Furnish, and two young children after the tour. Good Housekeeping reports that in 2005, John and Furnish became one of the first U.K. couples to form a civil partnership. They got married nine years later, when same-sex marriage became legal in the United Kingdom.
As Forbes reports, Elton John doesn't plan to retire completely after the tour wraps up in North America in 2021. John has said that he plans to take some time off after the end of the tour. But then he wants to make more music, work on musicals, and maybe even play a few more shows — as long as he doesn't have to travel far to get to them. "I've been in the back of a van since I was 16," he explained. Forbes reports that Elton John has delivered more than 4,000 performances in roughly 80 countries since 1970.
He's almost as famous for his philanthropy as he is for his music
The Express notes that despite his iconic back catalog, Elton John is "nearly as famous for his charitable work as he is for his music, and is one of the most prolific fundraisers in the U.K." The publication explains, "The Elton John AIDS Foundation has worked in the fight against HIV for 24 years. As a graduate of the Royal Academy of Music, Elton supports students there through the Elton John Scholarship Fund. He also has a Sports Fund, designed to support Britain's shining stars across over 50 sports."
Read more: The Sweet Reason Why Elton John Performed at Prince Harry and Meghan Markle's Royal Wedding
Check out The Cheat Sheet on Facebook!