Elton John Once Terrorized Iggy Pop While Wearing a Gorilla Suit: 'I Was Out of My Mind With Fear'
When recounting his antics from in the 1970s, Elton John recalled a time he dressed as a gorilla and surprised Iggy Pop onstage. Here's how the moment went.
Elton John has a reputation for his elaborate outfits and performance style. Once, though, he brought a particularly out-there costume to another artist's stage. While Iggy Pop was performing, John surprised the band and the audience by coming onstage in a gorilla costume. While John initially thought it was a great idea, he wasn't sure about how it turned out.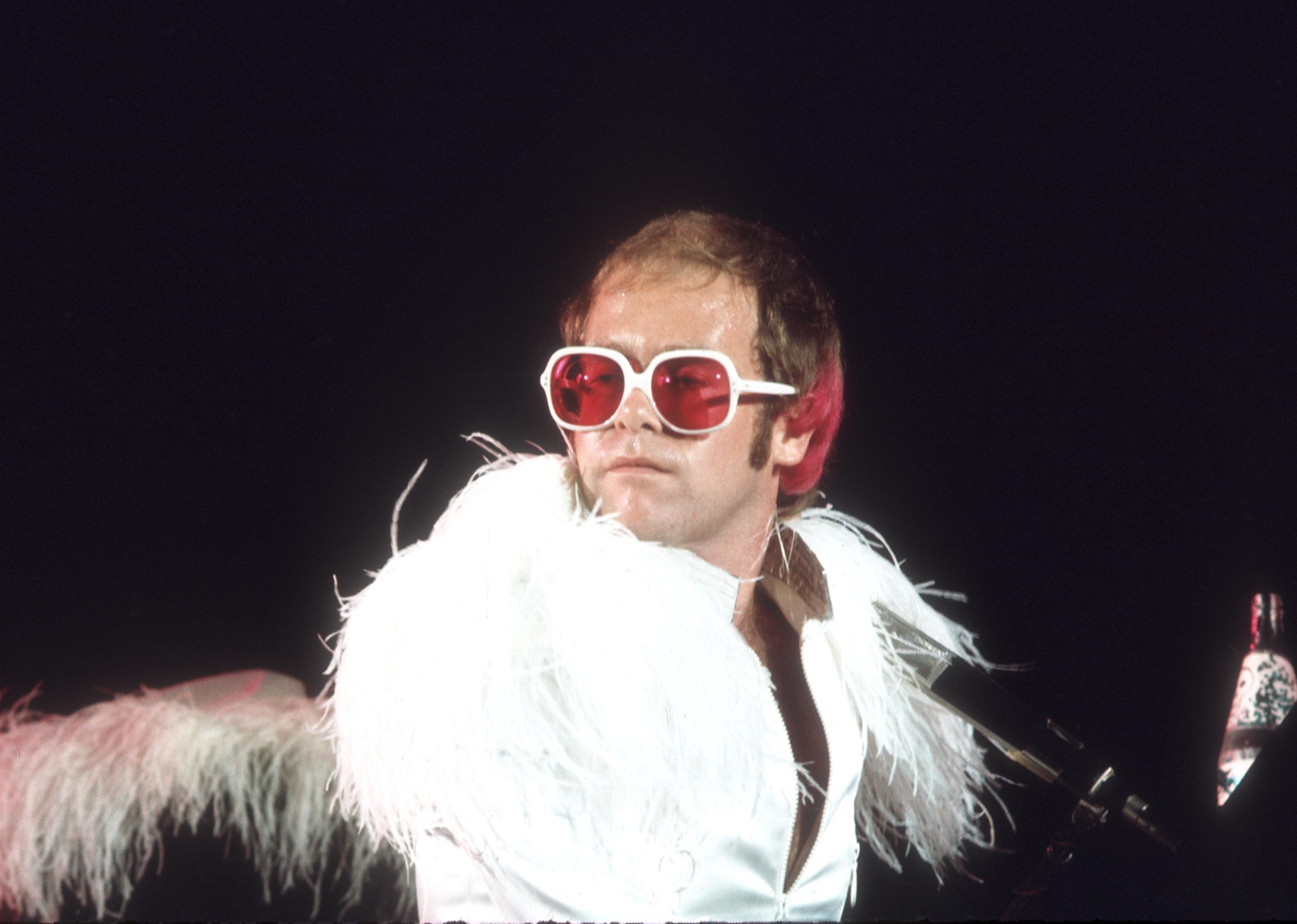 Elton John wears over-the-top stage costumes
In the 1970s, John met with designer Tommy Roberts and launched the Elton John the public knows. Through vibrant costumes, he was able to design a stage persona.
"The fierce originality of his designs gave me the opportunity to reinvent and relaunch myself as Elton John in the '70s," he told V Magazine.
Though John said his style has changed over the years, he turned back to his original style after partnering with Gucci for his farewell tour.
"In the past few years, I haven't tended to dress as flamboyantly as I used to, but I'm now inspired by the creativity, quirkiness, and color in the Gucci aesthetic," he said. "I've never, ever been a minimalist or a beige kind of guy."
He scared Iggy Pop onstage
In 1973, Pop and his band The Stooges played several shows in Atlanta. John attended the show one night and, after some encouragement from the staff of Creem Magazine, decided to appear on stage in a gorilla costume the next day.
"I dressed as a gorilla and went onstage with Iggy Pop, yes," John told Yahoo. "In Richard's Club, in Atlanta. I saw him the first night. He was so great; I wanted to go back the second night. I thought, 'I know what. I'll dress as a gorilla!' I jumped onstage — and he freaked out."
In the middle of the show, John jumped on stage with the band in full costume and grabbed Pop. At the time, he wasn't aware that Pop was very high, and had been since the night before.
"A doctor had to shoot me full of methedrine just so I could talk," Pop said in Gimme Danger: The Story of Iggy Pop by Joe Ambrose, per Far Out Magazine. "I was seeing triple and had to hold on to the microphone stand to support myself. Suddenly this gorilla walks out from backstage and holds me up in the air while I'm still singing. I was out of my mind with fear. I thought it was a real gorilla."
Still, Pop managed to fight off John in the gorilla suit and continue the show.
"It was the stinkiest gorilla's outfit you could have possibly have. I thought it would be great, but it kind of backfired," John said. "At the end, they said, 'Oh, by the way, that was Elton John in the gorilla suit.' Everyone said, 'Oh, yeah. Sure it was.' It was one of my mad things. Those were the days, you know. Those were the days."
Elton John doesn't reflect much on his escapades in the 1970s
Though John is happy to recount stories of his past, he said he doesn't often reflect on his early years. Still, he says he's happy to be reminded of some of his antics.
"I don't really look back very much," he said. "But when I do, get reminded of what I've done. I lived 10 years in one year. I've just had a blast."
He's grateful that his past has given him the life he has now.
"I mean, there's been so many wonderful things," John said. "In 1970, if you'd have told me that I'd be sitting here in 2018 talking about a farewell tour, I'd have said, 'You're nuts!' But then, 10 years ago if you'd said I'd have children — two children — I'd have said, 'You're nuts.' That's the way my life is; I'm willing to let it evolve as it should do. I've had the most incredible career. It's not going to stop."