Elton John Says This Metallica Song Is One of the Best Songs Ever Written
Elton John has always made some unlikely friendships in the entertainment world. He's a social butterfly, after all. Elton John likes to collaborate and meet new artists, no matter their age or genre. He's great friends with Eminem, Lady Gaga, and Demi Lovato, to name a few. But can you picture Elton John listening and working with Metallica?
We can't really picture him listening to Eminem, but still, it's even harder to imagine the "Bennie And The Jets" singer listening and playing to Ride the Lightning.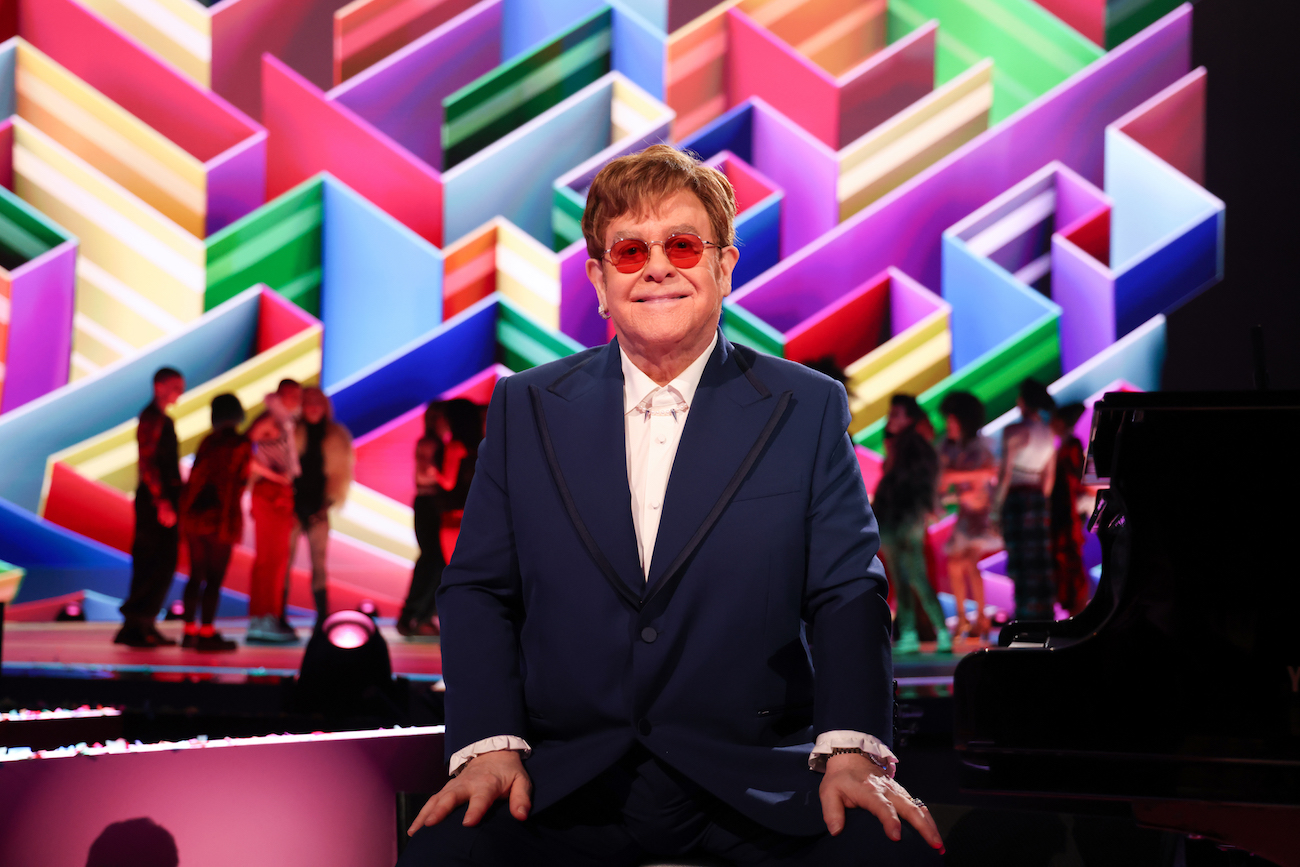 Elton John's had some really interesting collaborations lately
Elton John built his career on collaborations. He's written songs with lyricist Bernie Taupin since 1967 on more than 30 albums. He's collaborated with tons of artists over the decades, either on albums or live in concert.
However, Elton John's recent collaborations have been interesting, to say the least. In 2020, Ozzy Osbourne asked Elton John to come and help him work on his song "Ordinary Man," which Ozzy initially thought sounded like an Elton John song.
RELATED: Elton John on Befriending Ed Sheeran and Getting 'Sick' of Him
When the pandemic forced everyone inside, Elton John realized he wanted to collaborate with many different musicians on an album. That album turned out to be The Lockdown Sessions, which is due on Oct. 22, 2021.
"The last thing I expected to do during lockdown was make an album," he said in a statement (per Rolling Stone). "But, as the pandemic went on, one‐off projects kept cropping up. Some of the recording sessions had to be done remotely, via Zoom, which I'd obviously never done before. Some of the sessions were recorded under very stringent safety regulations: working with another artist, but separated by glass screens."
Elton John loves that all the tracks are diverse and "completely different to anything I'm known for, stuff that took me out of my comfort zone into completely new territory." He said making the album made him feel like he'd come full circle in his career; he was a session musician again.
He worked with Dua Lipa, Eddie Vedder, Young Thug, Nicki Minaj, Gorillaz, Stevie Nicks, Miley Cyrus, Stevie Wonder…and Metallica.
Elton John covers Metallica on 'The Lockdown Sessions'
In March, Elton John teased on his podcast, Rocket Hour, that he'd recently worked with Metallica on a project. "I've just done something with Metallica during this lockdown period," he said. Now we know that he worked with the heavy metal band on a cover of their song "Nothing Else Matter."
He will appear on the song with Miley Cyrus, WATT, Yo-Yo Ma, Metallica's bassist Robert Trujillo, and Red Hot Chili Peppers drummer Chad Smith. The new version of "Nothing Else Matters" first came about during the making of Metallica's new covers album The Metallica Blacklist, which came out in June to help celebrate the band's 40th anniversary.
Initially, Forbes thought the collaboration between Elton John and Metallica could've happened during Metallica's work on the film Jungle Cruise. They worked with James Newton Howard on a classical version of the song for the movie. However, this theory was wrong.
RELATED: How Did Demi Lovato and Elton John Become Friends?
He recently praised Metallica
While promoting The Metallica Blacklist on The Howard Stern Show on Sept. 9, Metallica was greeted by a surprise visit via Zoom from Elton John himself. He dropped by to express his love of "Nothing Else Matters," and his comments made frontman James Hetfield tear up, NME reports.
"Listen, this is one of the best songs ever written," he said. "It's a song that never gets old. And playing on this track, I just couldn't wait. The chord structure, the melodies, the time changes, it's got drama written all over it."
RELATED: Elton John Gave BTS' Song 'Permission to Dance' Another Shout-Out on Twitter
"I have to say, it was a no-brainer playing on this song," he continued. "Metallica are probably the crème de la crème of those kind of bands. You can't really define them. They're not a heavy metal band. They're a musical band. Their songs aren't just heavy metal. They're beautiful songs. This is such a melodic song — it's f—ing great, actually."
"To be able to hear what you just said Elton, sitting next to James … the reaction that I could feel in his body language when you said it was one of the greatest songs ever written … this is just incredible to hear," said drummer, Lars Ulrich.
Finally, Elton John concluded that appearing on the album, especially an album celebrating the band's 40th anniversary, was a no-brainer. Of course, he had to come and help celebrate that kind of talent. Elton John is a class act.