Elvira, Mistress of the Dark, Comes Out, Opens Up About 19-Year Relationship
Cassandra Peterson, who is best known as Elvira, the horror hostess, recently came out as a member of the LGBTQ community in her memoir Yours Cruelly, Elvira.
In her book, Elvira: Mistress of the Dark actor revealed that she has been in a relationship with another woman, Teresa "T" Wierson, CNN reported.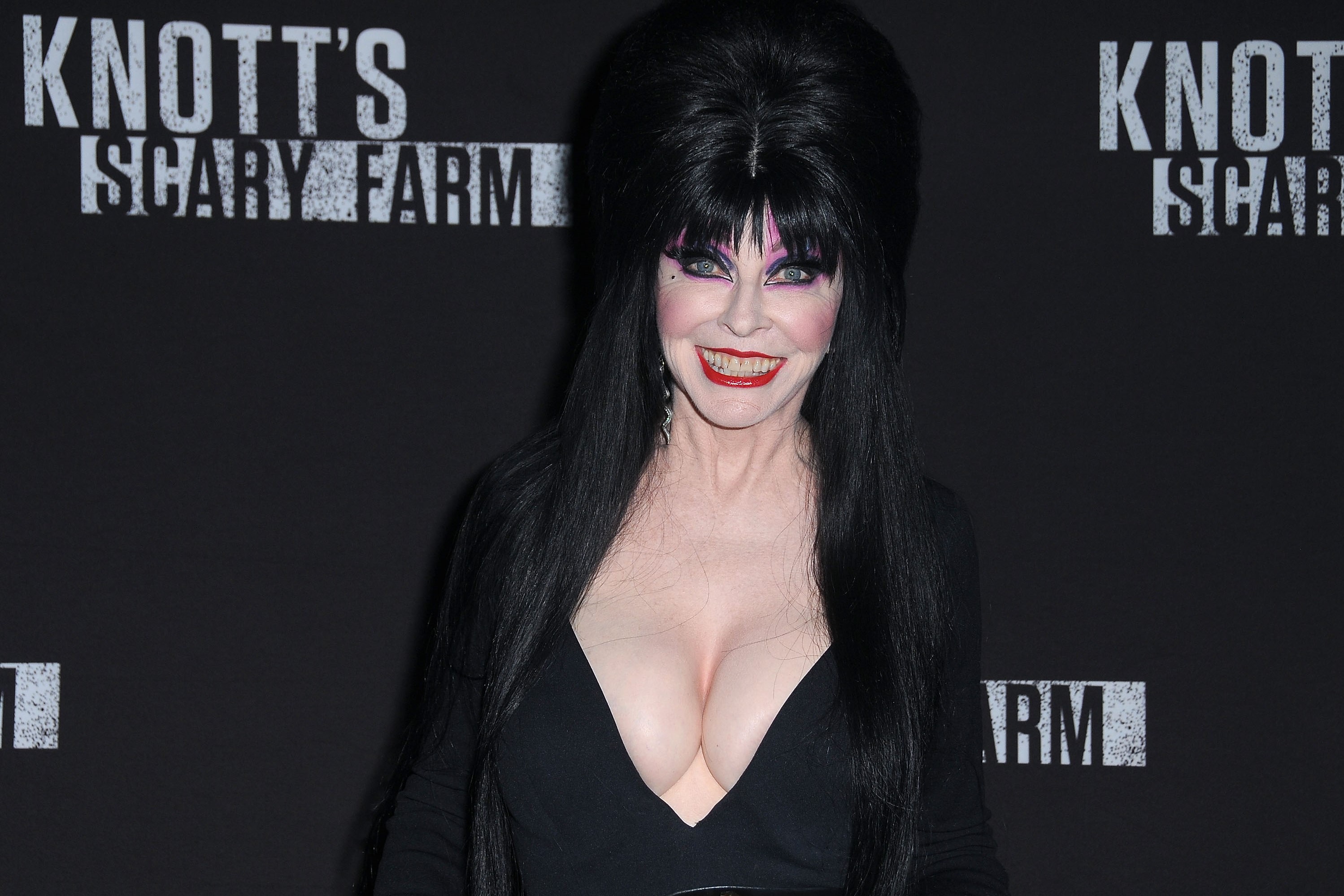 Peterson shared her love story in her memoir
Peterson wrote that she was a new mother and was getting back in shape at the Gold's Gym in Hollywood. During that time, a specific trainer caught her eye. 
"Tan, tattooed, and muscular, stalking across the gym floor, knit cap pulled so low over his long brown hair that it nearly covers his eyes," Peterson wrote.
While doing her pre-workout warm-up, Peterson often saw the trainer. 
"Dark and brooding, he gave off such intense energy that when he crossed the enormous gym floor, the waters parted and people stopped in their tracks to stare," Peterson wrote. "A typical sexy bad boy, he was unaware he was so charismatic that he garnered his own unofficial fan club."
Later, when she finally met the "charismatic" gym trainer, Peterson realized that she was awed by Wierson.
Soon Peterson and Wierson became friends 
Elvira's Haunted Hills star, who commands a huge fan following for her horror hostess character, did not immediately realize she was in love. Married to her manager Mark Pierson, Peterson became friends with Wierson. 
As the time passed, both Peterson and Wierson separated from their partners. When Wierson split up with her partner, she found a confidante and a companion in Peterson. And they started living together.
But it was one night out when things changed. Peterson and Wierson returned home after watching a movie. While bidding each other goodnight, Peterson wrote, she felt compelled to kiss Wierson. 
In the beginning, Peterson found it difficult to come to terms with her feelings.
"I'd never been interested in women as anything other than friends. I felt so confused," Peterson wrote. "This just wasn't me! I was stunned that I'd been friends with her for so many years and never noticed our chemistry."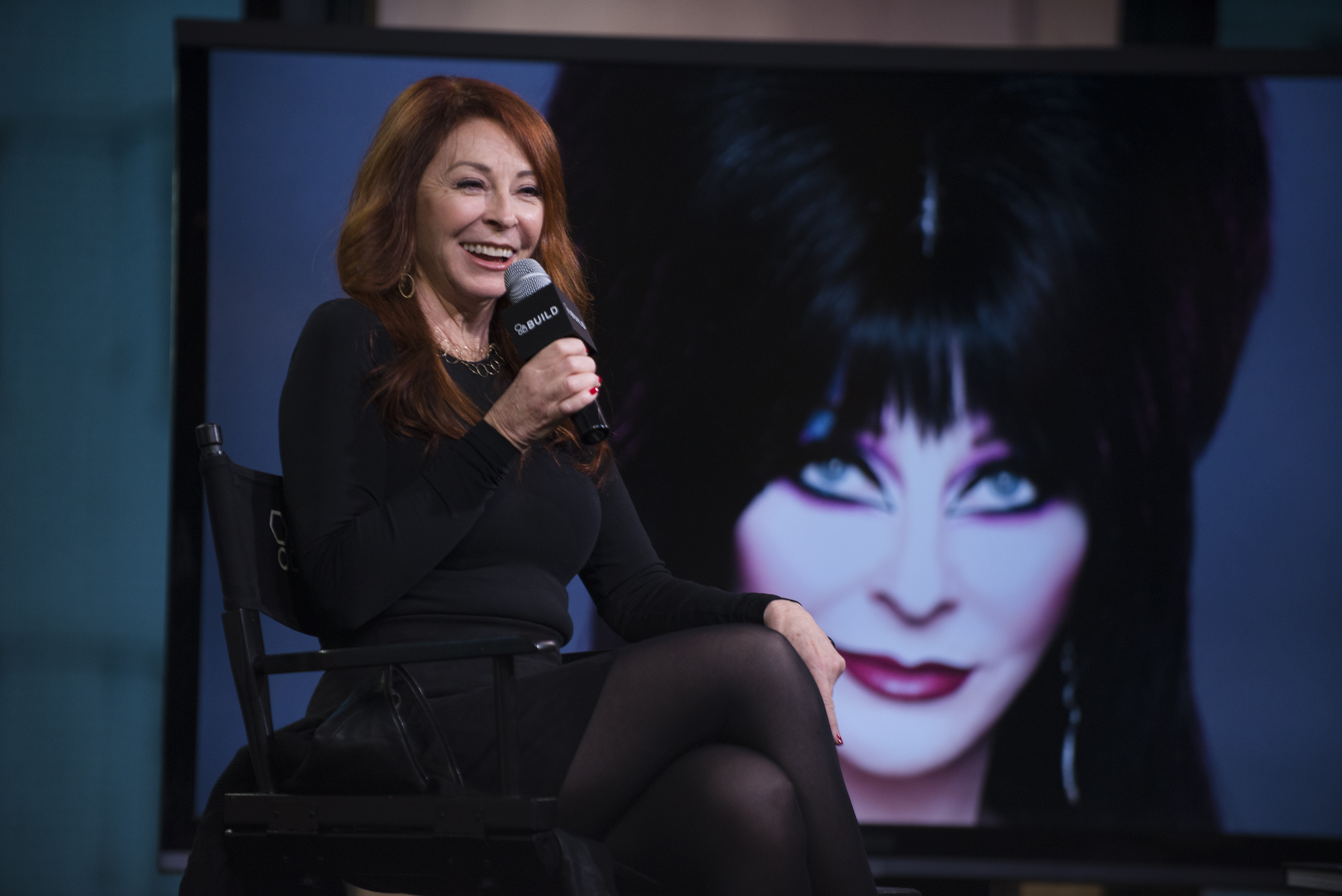 Peterson feared she would hurt her public image by coming out
Peterson spent so much time as the Mistress of the Dark, Elvira, who has a massive cult following in the horror genre. She was scared. Many in the LGBTQ community consider Elvira a gay icon. However, her sexy enchantress avatar often catered to men. In the fear of losing that image, Peterson kept her relationship under wraps.
Eventually, though, she decided to tell her truth. "I'm very aware that there will be some who will be disappointed and maybe even angry," Peterson wrote in her memoir. "But I have to live with myself, and at this point in my life, I've got to be truthful about who I am.
Peterson and Wierson, the former revealed in her memoir, have been together for 19 years.
"For the first time in my life I'm with someone who makes me feel safe, blessed, and truly loved," Peterson wrote.
Peterson's memoir, Yours Cruelly, Elvira is out now.