'Elvis': Austin Butler Had Only Ever Sung For His Girlfriend Kaia Gerber Before Singing Elvis' Songs in the Movie
Baz Luhrmann's Elvis Presley biopic Elvis stars Austin Butler as the iconic "Jailhouse Rock" singer. Butler himself sings in the film, but prior to portraying Elvis on screen, Butler had only ever sung for his girlfriend, model Kaia Gerber.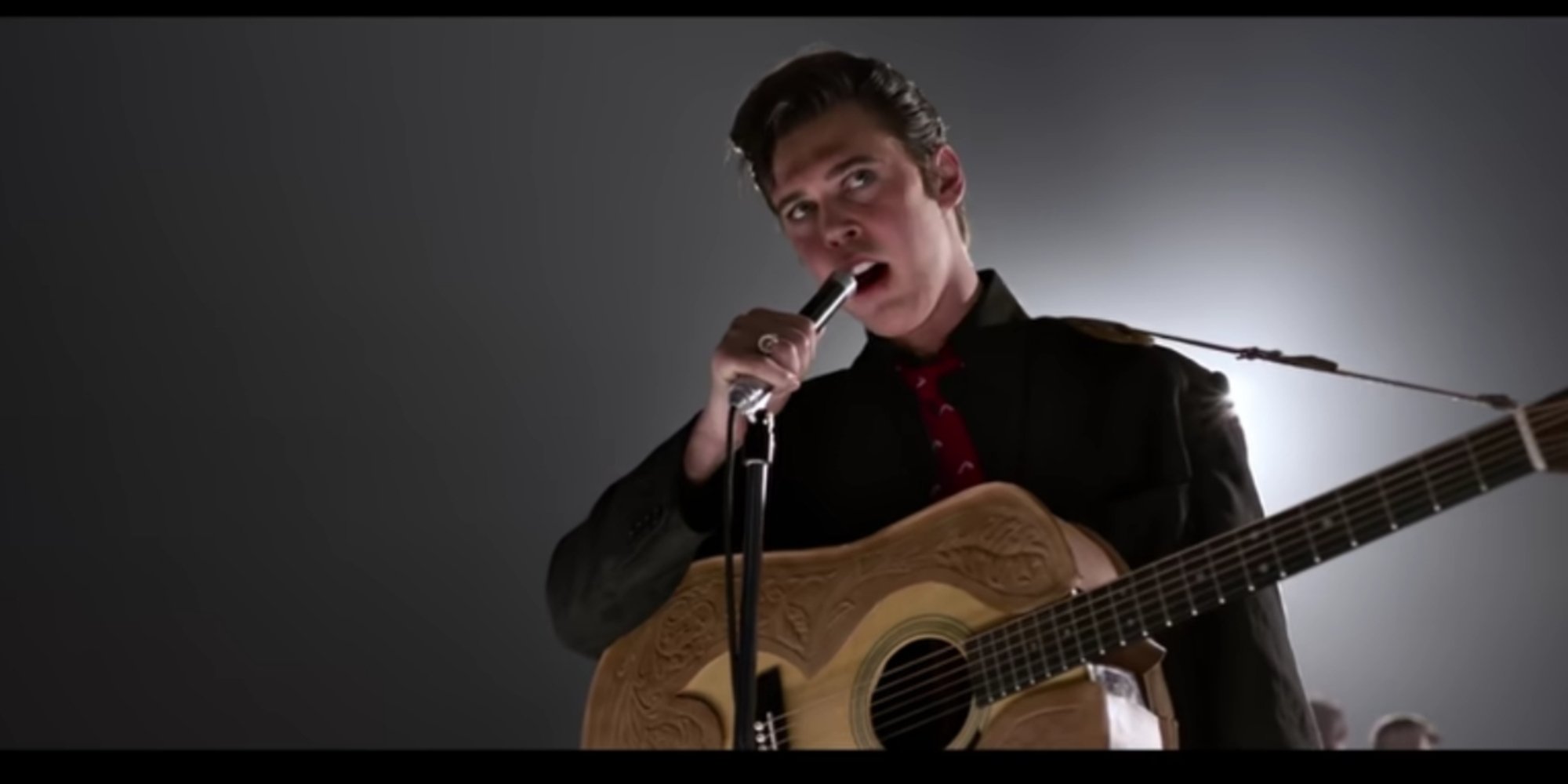 Austin Butler sings in 'Elvis'
Austin Butler first emerged as an actor in 2000s children's shows such as Ned's Declassified School Survival Guide, Hannah Montana, Zoey 101, and iCarly. As an adult, he appeared in Quentin Tarantino's Once Upon a Time in Hollywood and in the Broadway play The Iceman Cometh.
Butler told CBS Sunday Morning was a daunting job for him to take on. "When you look at Elvis as this iconic superhuman figure, it's hard not to feel small," he said. "And so for me, my task was finding as much humanity and similarity and the realness as I could."
In the movie, Butler himself sings Elvis' songs from his younger years.
RELATED: Doja Cat's Reaction to Having a Song on the 'Elvis' Soundtrack: 'Oh God, Help!'
Austin Butler had only performed for his girlfriend, Kaia Gerber
According to Mirror, Butler had only ever sung in front of his girlfriend before starring in Elvis. His girlfriend is 20-year-old model Kaia Gerber, the daughter of supermodel Cincy Crawford.
"Before this I was so shy. I would never sing in front of anybody. I would maybe sing in front of my girlfriend, but that was it," he admitted. "Then, sure enough, Baz threw me in at the deep end right from the beginning."
RELATED: Filming 'Elvis' Took an Extreme Toll on Austin Butler's Health: 'My Body Had Just Started Shutting Down'
Austin Butler sang for his 'Elvis' audition
It turns out that Butler's voice is what landed him the role. He explained in a 2022 interview with Vogue about how an impromptu singing session led him to the movie.
"I'd been watching all these documentaries and learned a couple of days prior that Elvis's mom had died when he was 23, the same as me," Butler recalled. "I thought he probably had nights where he woke up from nightmares. So what can I do with that?"
He decided to record himself at his piano playing a classic Elvis song. "I sat down at the piano in my bathrobe and just started fiddling," he said. "I'd been practicing 'Unchained Melody' for a while, but I'd always been singing it to a lover. That night, I sang it to my mom. I wasn't trying to look and sound like Elvis. I wasn't trying to do anything but take that emotion and pour it into the song."
He told CBS Sunday Morning that he was thinking about the real meaning of the song and what it meant to him. That ended up being what director Baz Luhrmann fell in love with. "I thought, 'Well, it's really about missing somebody and needing love.' So I sang it to my mom and that's what got Baz's attention."
RELATED: 'Elvis' Star Austin Butler Has Something Painful in Common With Elvis Presley