'Elvis': Austin Butler and Paul McCartney Swap Elvis Presley Stories During 'Pinch Me' Moment
Elvis star Austin Butler shared a "pinch me" moment while promoting the new film where he stars as Elvis Presley. The actor, along with Tom Hanks, leads the cast of the new Baz Luhrmann movie. Butler revealed he couldn't believe his luck when he sat with Paul McCartney, where they swapped Elvis Presley's stories during a life-altering train ride.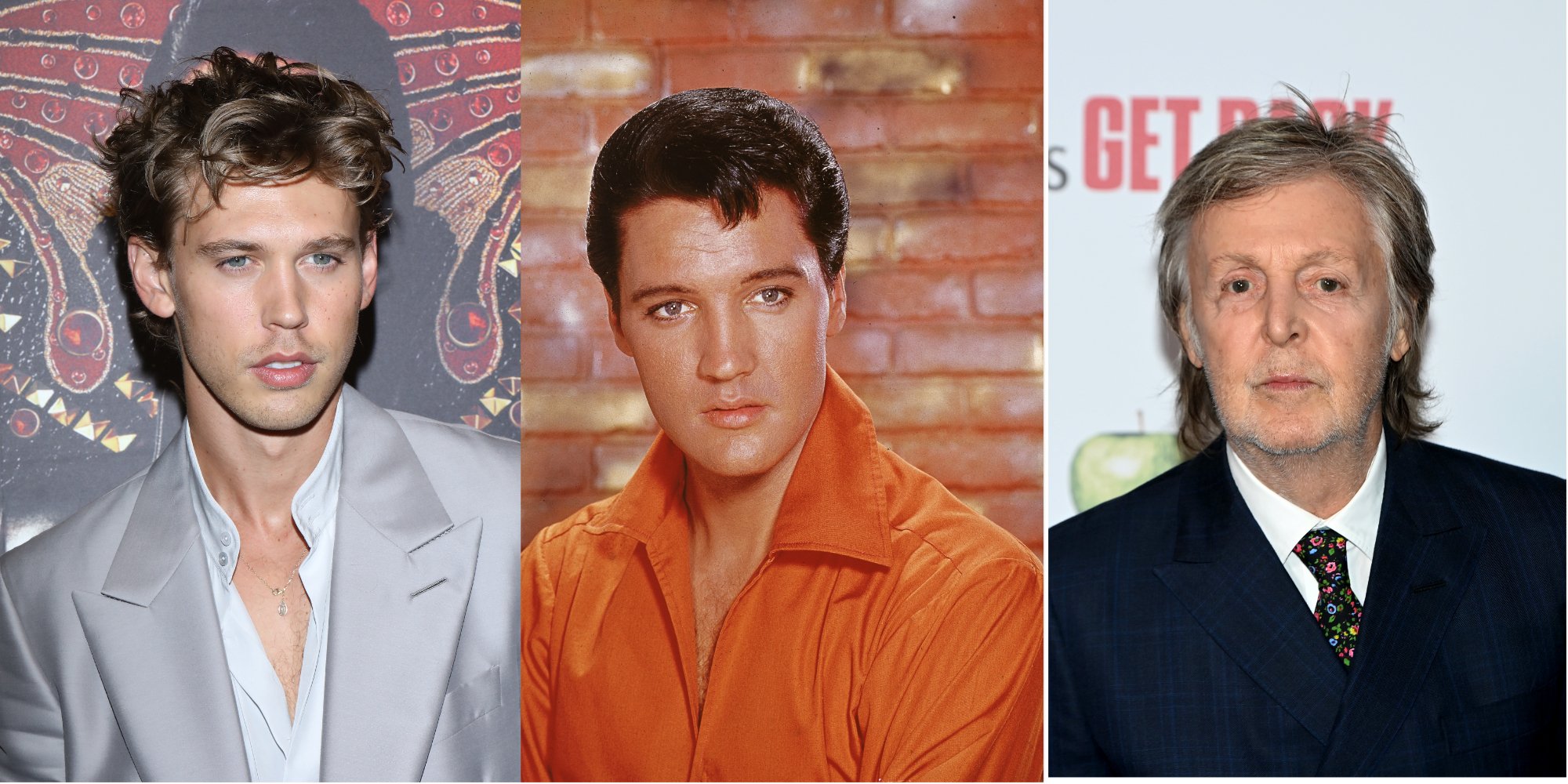 Austin Butler had the opportunity to play the king's archival guitar
Butler became close with the members of the Presley family, including Priscilla, Lisa Marie, and her daughter Riley Keough. He was invited to spend time at Graceland and look at and handle some of the king's priceless artifacts, including his 1956 Gibson J200 guitar.
The acoustic instrument has Elvis' name printed on its fretboard and is part of the archival collection at the mansion.
Keough shared two photographs to her Instagram account where Butler was seen strumming the instrument in Graceland's Jungle Room.
"We got to spend time with Austin Butler this weekend in the house, at Graceland. It was such a special and overwhelming experience I haven't quite processed," the actor and director wrote.
"One of many sweet things that happened while we were there; Austin played my grandfather's guitar in the house. Many people haven't played this guitar. I know it was tuned by Paul McCartney once, but as far as people sitting down and playing it, Austin Butler is one of the few people aside from my grandfather," Keough penned.
Austin Butler said he was face-to-face with McCartney on a train to London
In an interview with James Corden for his late-night talk show, Butler shared a story about sharing a train ride with Paul McCartney and his fashion designer daughter Stella to London.
The meeting came after Butler met Stella during Paris Fashion Week.
Stella invited him to her show. Subsequently, Butler accompanied Stella and her father on a return train to London.
"Suddenly, we're on the train," Butler said.
"We're talking. It's that thing where you tend to meet people you admire in a crowd and can't speak for more than two seconds. But with this, suddenly we're locked in a train together. And so, we just talked, and he was so human, and it was just amazing," the actor continued.
"At one point, Stella said something about Elvis," Butler shared. "And I took that as my moment. I said, 'Paul, I haven't met many people who had the opportunity to be in a room with Elvis. What was it like? What was your story?'"
Austin Butler shares Paul McCartney's Elvis Presley story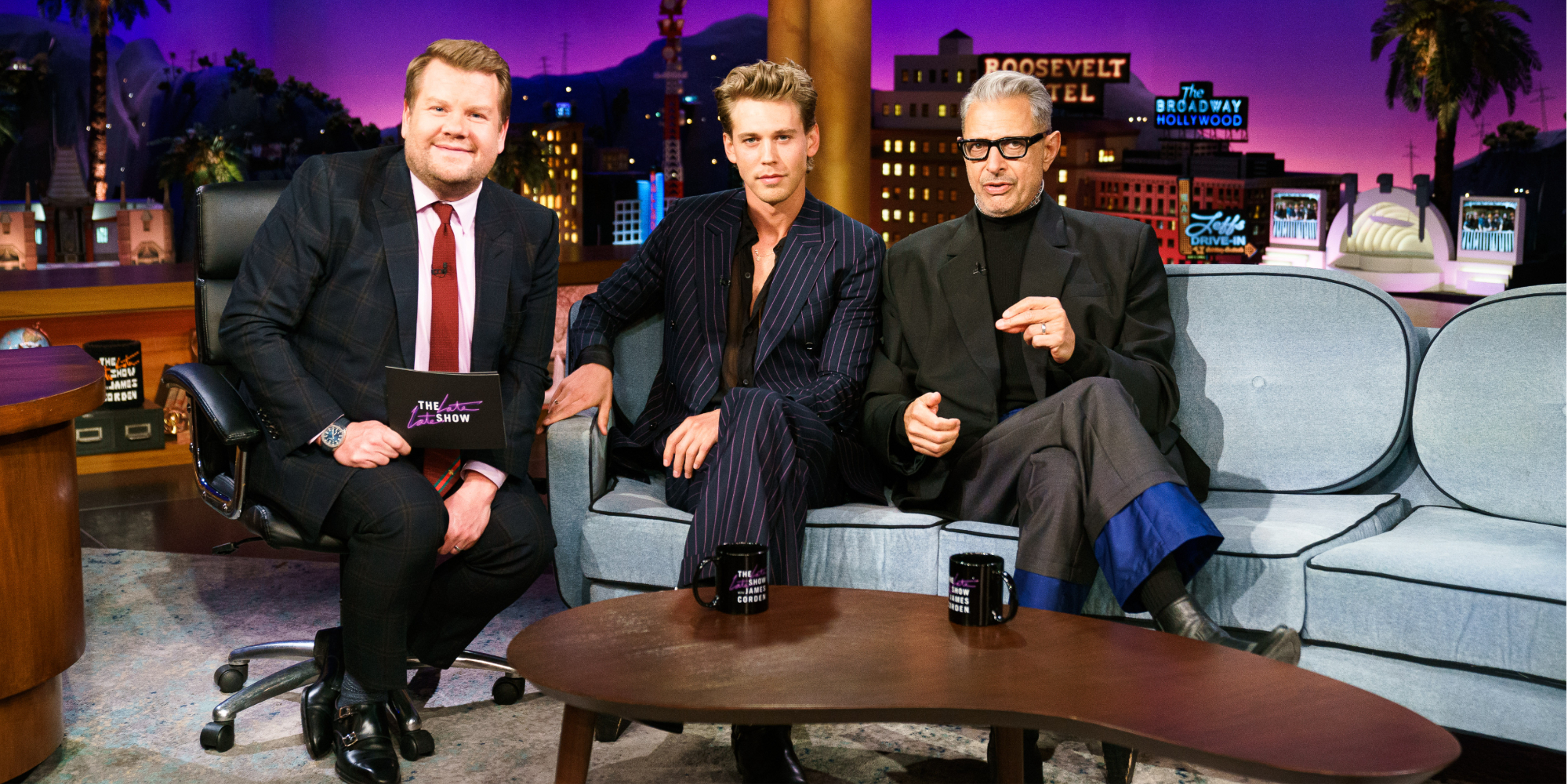 Butler told Corden that McCartney said to him that he and fellow Beatles members John Lennon, George Harrison, and Ringo Star didn't know what to say to Presley upon thier first meeting.
"Elvis picks up a bass guitar and starts fiddling around, and Paul said, 'You know, I play the bass.' So, then Paul picks up the bass, Elvis picks up a guitar, and they started jamming together," Butler revealed.
The tune they played? "Mohair Sam" by Charlie Rich.
Butler had never heard of the tune. Stella quickly rectified the situation by finding the song on her phone and split a set of earphones for McCartney and the actor to share to listen to the tune.
"Suddenly, I'm sitting on the train across from Paul McCartney. The French countryside is going by, and she plays the song he listened to with Elvis all those years ago," a still astonished Butler shared.
"He's drumming it out on the table and singing the song to me. And those are those moments where you gotta pinch yourself and go, 'I can't believe this is my life right now.' Then he hugged me, and we went our separate ways," said the actor of his "pinch me" moment.
Elvis is in theaters now.
RELATED: Austin Butler Threw 'All My Eggs in One Basket' in Hopes of Winning 'Elvis' Role