'Elvis': Austin Butler Was Still Acting Like Elvis Presley While Working on His Next Project
In an interview with GQ, Austin Butler revealed he was still feeling like Elvis Presley while working on the miniseries 'Masters of the Air.'
The upcoming musical biopic Elvis stars Austin Butler as Elvis Presley. Elvis recently premiered at the 2022 Cannes Film Festival, and the movie will be released in the U.S. on June 24. Leading up to the release of the film, Butler has been taking part in multiple interviews. In a recent interview with GQ, Butler went into detail about how difficult it has been moving on from playing Presley.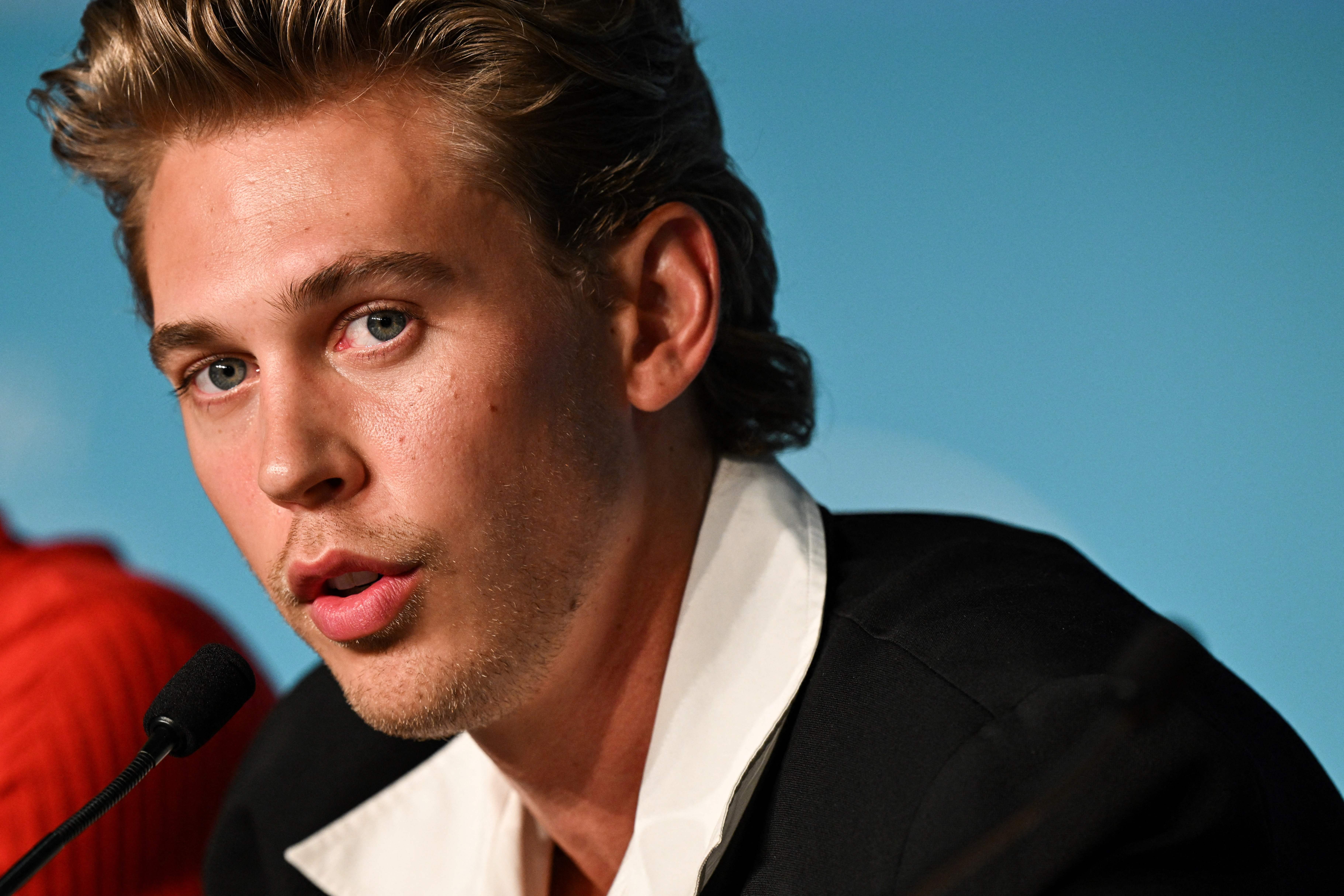 Austin Butler was hospitalized after filming for 'Elvis' ended
Elvis is directed by Baz Luhrmann. In addition to Butler, the film's cast includes Tom Hanks as Colonel Tom Parker, Helen Thomson as Gladys Presley, and Olivia DeJonge as Priscilla Presley.
After he completed filming Elvis, Butler was hospitalized, with GQ reporting the actor "was diagnosed with a virus that simulates appendicitis."
"The next day I woke up at four in the morning with excruciating pain, and I was rushed to the hospital," Butler told GQ. "My body just started shutting down the day after I finished Elvis."
The actor is different after playing Elvis Presley
In recent interviews, Butler's voice has notably not gone back to how he spoke before he began filming for Elvis.
"My family said I didn't sound like me anymore," Butler told GQ.
After he completed filming for Elvis, Butler flew to London to start work on the Apple TV+ miniseries, Masters of the Air. To prepare for his role in the miniseries, Butler took part in a military boot camp.
While Butler was training to be Major Gale Cleven in Masters of the Air, he found himself still thinking like Elvis.
"I was like, 'This is what Elvis felt when he was put into the Army,'" Butler told GQ. "You know, performing, and the glamour of it and hearing screaming fans, and then suddenly you're just dressed like everybody else in those fatigues."
The director of Masters of the Air, Cary Fukunaga, agreed, telling GQ, "I was aware when he showed up, he was still very much Elvis."
Austin Butler is still listening to Elvis Presley's music
At the time of his interview with GQ, Butler was finished with filming for Elvis, but still had to finish "recording music for the film."
Butler told GQ he was happy there were still things left to do for the role and that he still spends a lot of time listening to Presley's music.
"It's comforting to me now, when I get in the car. I'll just go, 'What do I want to listen to?' Usually I just end up popping on Elvis," he said in the GQ interview. "I've never loved somebody I've never met more than Elvis."
Elvis will premiere in movie theaters in the U.S. on June 24.