Elvis Presley Almost Recorded 'I Will Always Love You' Before Whitney Houston
Whitney Houston may have become famous for "I Will Always Love You" but Elvis Presley wanted to record his own version of the song too. 
Houston, who died at the age of 48 in 2012, famously sang the ballad for the soundtrack to The Bodyguard. In 1992, a year after he took home an Academy Award for Dances With Wolves, Kevin Costner played Frank Farmer, a former Secret Service agent hired to protect pop star, Rachel Marron (Whitney Houston), from a stalker. After a rough start, Frank became an invaluable member of Rachel's team, and the two developed a romantic relationship.
Critics on Rotten Tomatoes felt the movie had been cheesy and melodramatic but audiences couldn't get enough of the music in The Bodyguard.
Whitney Houston sang six songs on the soundtrack to 'The Bodyguard'
The Bodyguard happened to be Houston's first movie role. When it premiered, the film became a hit and catapulted her career. Audiences not only saw Houston's flex her muscles as an actress in The Bodyguard, they heard her incredible voice. 
She sang six of the 12 songs on the movie's original soundtrack including, "I Will Always Love You," "I Have Nothing," "I'm Every Woman," "Run to You," "Queen of the Night," and "Jesus Loves Me." 
Dolly Parton sang the original version of 'I Will Always Love You'
Houston wasn't the first singer to record "I Will Always Love You" although her version is incredibly popular. Dolly Parton, the country music icon who is a nine-time Grammy winner, first wrote the song in 1974, according to GH.
She wrote the song when she decided to end her professional relationship with Porter Wagoner. Parton, now 74, wanted to leave The Porter Wagoner Show where she had been singing with Porter Wagoner for five years.
However, Wagoner didn't want Parton say goodbye to his TV program and strike out on her own just yet. The day after she wrote "I Will Always Love You," Parton sang the song for Wagoner and brought him to tears. Ultimately, Parton left the show to pursue her solo career. 
Elvis Presley wanted to record his own version of the song
After Parton's "I Will Always Love You" became popular in 1974, Elvis Presley wanted to record his own version of the ballad. According to MentalFloss, the late music legend's people wanted half the publishing rights to Presley's version of the song, which Parton declined.
Of course, less than 20 years had passed when Houston's version of the song became a hit. "When Whitney [Houston's version] came out, I made enough money to buy Graceland," Parton later told CMT in 2006.
'The Bodyguard' soundtrack became a bestseller
Not only did The Bodyguard become a hit with audiences, the music from the film made it even more popular. It's regarded as the bestselling movie soundtrack of all time with Business Insider reporting the soundtrack sold 17 million copies while a report from MentalFloss says 18 million.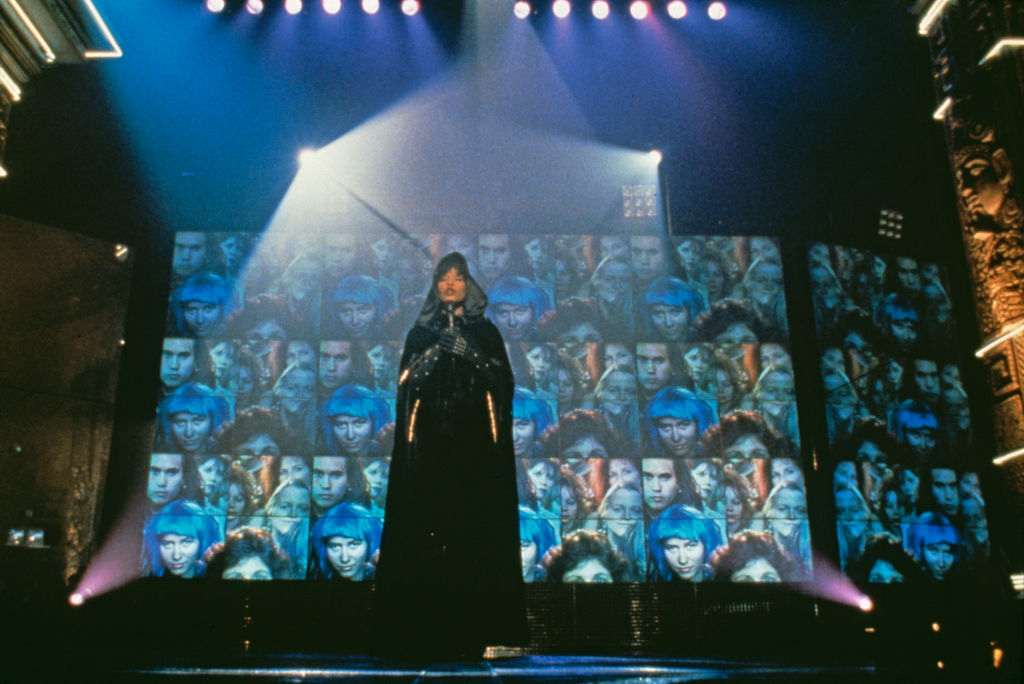 No matter the exact number, The Bodyguard ranks among other widely known movie soundtracks including John Travolta's Saturday Night Fever (1977) and Prince's Purple Rain (1984). And today, Houston's version of "I Will Love You" is considered a classic.