Elvis Presley and Priscilla Presley Planned on Getting Back Together After Their Divorce
Elvis Presley and Priscilla Presley were in a romantic relationship for thirteen years. And despite all the love that Priscilla says they had for each other, she eventually divorced him. She felt as though she needed to "see the world" outside of her relationship with the rock and roll singer.
Yet according to Priscilla, not long before Elvis "left the building," they had discussed getting married again.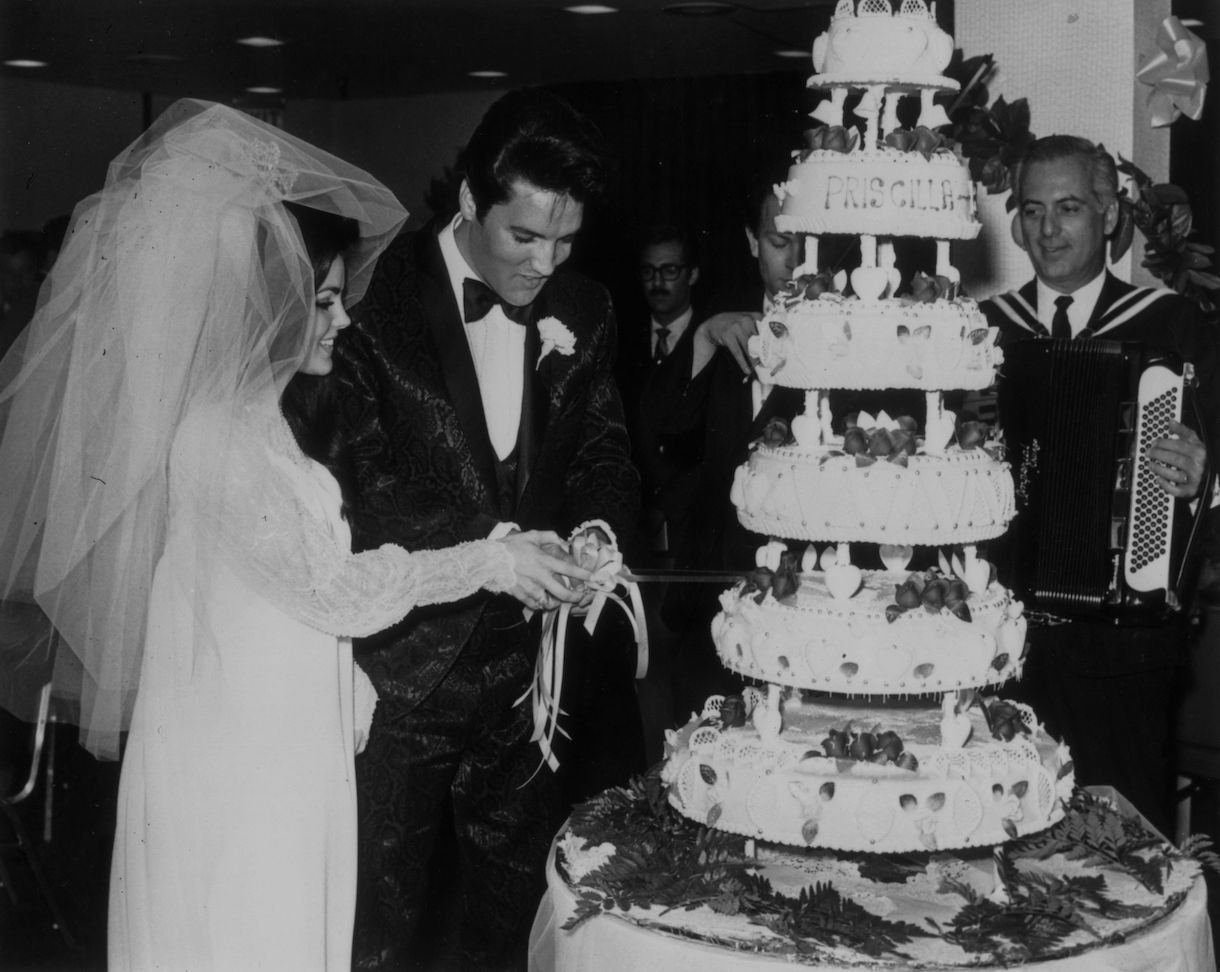 Why did Priscilla Presley leave her relationship with Elvis Presley?
According to Priscilla in an interview with Loose Women, she "lost" herself in her relationship with Elvis. Priscilla felt as though she didn't have her own sense of identity because every decision she made had to be done with Elvis in mind. 
"I just kind of followed what he did," she said. "I mean, you lived his life. You saw the movies he wanted to see, you listened to the music he wanted to listen to, and you go to places that he would go… You honestly didn't have your own life. … So you really kind of lost yourself."
So to "find herself," Priscilla ended her relationship with the king of rock and roll.
Yet even though she decided to end their marriage, she never stopped loving him. In fact, according to Priscilla, it seems as though her love for Elvis only grew stronger after their divorce.
"I love him," she told The Sydney Morning Herald in 2016. "I still love him. I've never not loved him. Ever."
Priscilla Presley said she and Elvis Presley had discussed getting married again following their divorce
RELATED: Why Priscilla Presley Says Elvis Presley Was Like a Father To Her
"Elvis and I were very close, even after we divorced," Priscilla revealed to The Sunday Morning Herald. "He would still come over to my house. I would still sit in his lap. He would still call me my pet names that he gave me. He would still come by my house at two o'clock in the morning and talk for hours, and when I went to Graceland, it's the same thing."
And in her memoir titled Elvis and Me, Priscilla said that she and her ex-husband discussed the possibility of getting married again right before he died.
"I know I've done some stupid things, but the stupidest was not realizing what I had until I lost it," Elvis told Priscilla. "I want my family back."
And in response, Priscilla told Elvis, "Maybe one day there will be a time for us."
Priscilla Presley 'wanted to die' after learning about the king of rock and roll's death
When Priscilla learned about the death of her ex-lover, she 'wanted to die'
"I locked myself in the bedroom and left instructions that I would not speak to anyone, that I wanted to be alone," she writes in her memoir. "In fact, I wanted to die. Love is very deceiving. Though we were divorced, Elvis was still an essential part of my life. Over the last years, we'd become good friends, admitting the mistakes we'd made in the past and just beginning to laugh at our shortcomings."
She went on, saying, "We had a bond: We'd become closer and had more understanding and patience for each other than in our married life. We even talked of one day… And now he was gone."