Elvis Presley's Girlfriend Refused to Marry Him Because She 'Didn't Want to Live Life as a Vampire'
Elvis Presley has had a lot of relationships throughout his 42 years of life. But it's likely that you don't hear much about the ones where the woman decides not to marry the King of Rock 'n' Roll. After all, there aren't many from his time who wouldn't jump at the chance to tie the knot with their generation's biggest sensation.
Linda Thompson, however, felt differently. Not because she didn't have a strong connection with Presley, but because her plans for her future did not match the "Burning Love" singer's increasingly concerning lifestyle.
Linda Thompson met Elvis Presley the same year she won 1972 Miss Tennessee USA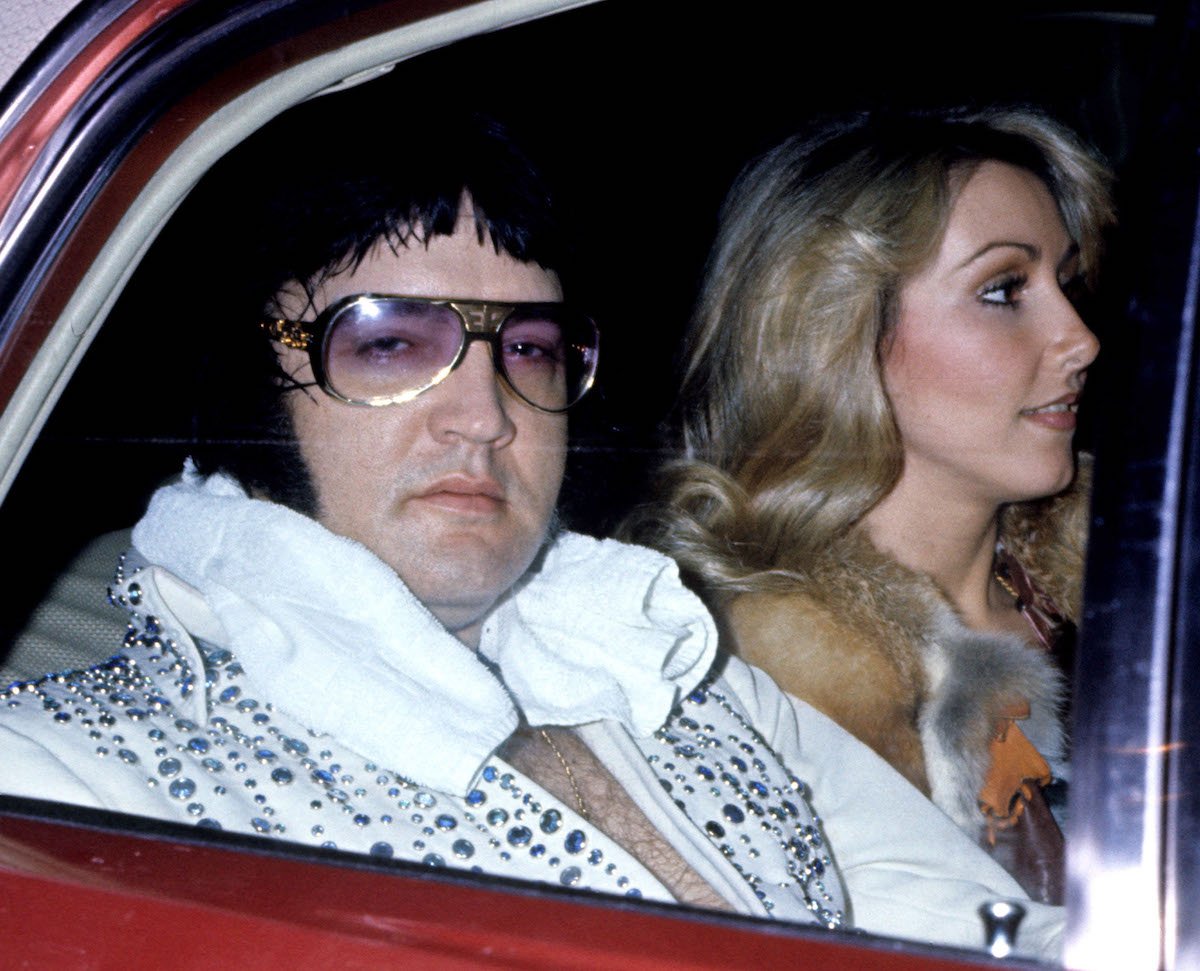 Thompson certainly didn't get her fame from just being the romantic interest of the one and only Elvis Presley. She'd already earned more than a dozen beauty pageant titles and runner-up rankings.
Thompson later added actor, songwriter, and author to her accomplishments. She earned an Academy Award nomination for her lyrical work in The Bodyguard. The actor also made many popular guest appearances in hit series like 90210, CHiPs, Starsky & Hutch, Beverly Hills, and more.
Thompson is also known for her tell-all 2016 memoir: A Little Thing Called Life: On Loving Elvis Presley, Bruce Jenner, and Songs in Between.
In it, you get the juicy details of how she met Presley in '72 and instantly connected due to their Southern similarities. The same year, they started dating and continued to date until 1976. Although she decided to call it quits with the King of Rock and Roll, their breakup was amicable. She remained his dear friend until he died.
Presley grew incredibly reclusive, sleeping all day and staying up all night
Presley was a particularly private man. Despite being the center of attention, he favored being out of the limelight. He also favored the nightlife.
According to Elvis Australia's record of an interview with Larry King in 2006, Presley wanted to marry the former actor. But she didn't want to when he finally asked. She told King that she declined his proposal "because I realized that I didn't want to live my life as a vampire. We were awake all night, sleeping all day." She elaborated by explaining that they would stay up literally all night — not just when he did evening shows.
Thompson explained, "He lived his life out of the public eye, so when everybody else was up going to work and doing whatever they did in the daytime, we were sleeping. And then we would wake up at 9:00 p.m. at night and — 9:00 p.m. at night. And after a few years…"
Thompson left Presley because she wanted to 'be a mom' and live a 'normal existence'
"Truly, when I broke up with Elvis, it was because I knew I wanted to be a mother, and I wanted to have a more normal existence. Elvis and I lived like vampires," Thompson told The Doctors nearly a decade later. "I knew I couldn't have a child and bring a child into that kind of world."
She later met and married Olympic Games gold medalist Bruce Jenner, with whom she thought, "I had found my normal existence." A lot has changed since they settled down, had two kids, and divorced, including Jenner's transition and her marriage to Canadian record producer and composer David Foster for almost 15 years.
It is not clear if she's in a relationship today. But she did become a mother with two sons, Brandon and Brody Jenner. She left behind her "life as a vampire" with one of the most beloved stars of the '50s, '60s, and '70s.
RELATED: Elvis Presley's Last Fiancée Said He Refused to Leave His Bedroom: 'He Didn't Feel Comfortable Going Downstairs'