Elvis Presley Was a Huge Fan of Martin Luther King Jr.: 'He Was a Civil Rights Person at Heart'
It is hard to believe that so many years have passed since Elvis Presley's tragic death. He was loved by so many, both for his contributions to music and his generous personality. Presley may have been extremely famous, but "The King of Rock and Roll" had a life behind closed doors.
Even after all these years, fans are still learning new things. One of these revelations: Presley was a huge fan of Martin Luther King Jr. as "a civil rights person at heart." However, this contradicts others' statements about his relationships with people of color.
Some celebrities have said Elvis Presley was racist
As far as Presley goes, some people, like musician Quincy Jones, have viewed him as racist. Singer Mary J. Blige notably paused before covering a Presley song, saying, "I prayed about it because I know Elvis was a racist."
Where is this belief coming from? Well, many remember a quote that's attributed to him: "The only thing Negroes can do for me is buy my records and shine my shoes." However, reports The New York Times, Presley defended himself, explaining, "I never said anything like that. And people who know me know I wouldn't have said it."
Presley respected Black performers, according to other celebrities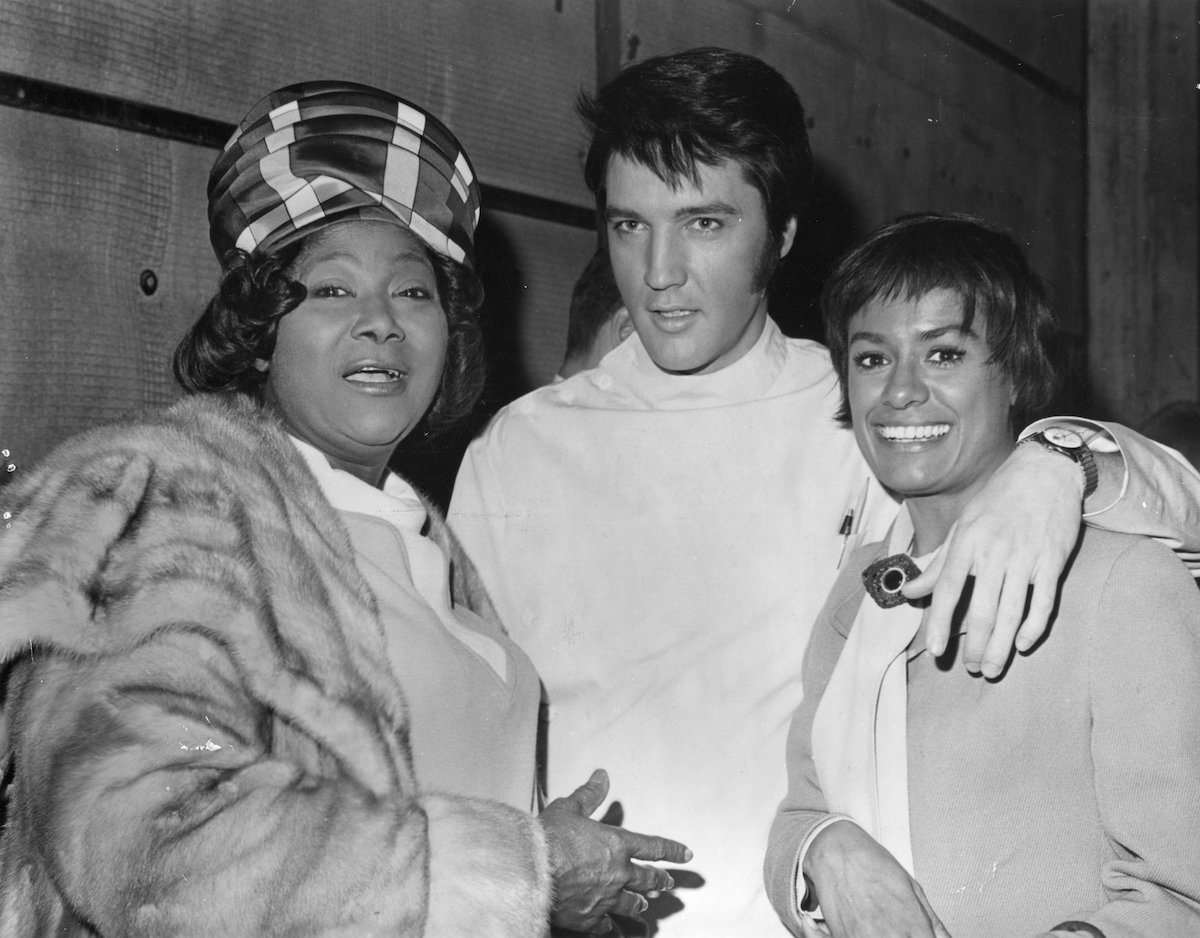 In an interview, his ex-girlfriend Linda Thompson said he "was a civil rights person at heart."
Known for his distinctive voice, many people heard him sing and thought he was actually Black. Thompson said, "He revolutionized music. You know, he was this young kid from abject poverty who grew up in Tupelo, Mississippi and Memphis, Tennessee, and you know, was an amalgamation of lots of different styles of music, from black gospel to, you know, hillbilly." According to Elvis.com, Thompson remembers Presley as having "a great deal of respect for Black performers."
The icon grew up in a largely Black community of Tupelo, Mississippi. It seems like Presley really did love everyone. Thompson made sure to let everyone know that "he had a tremendous kinship."
Elvis Presley respected Martin Luther King Jr. and donated to his campaign
Not only did Presley respect Black performers, but he donated a significant amount of money to Martin Luther King Jr.'s campaign. The Baptist minister was calling for change around the same time that Presley was transforming the music industry. Beloved activist King Jr. died in 1968. The Kick of Rock and Roll died in 1977.
Presley's ex said in her interview, "He was a tremendous fan of Martin Luther King. We used to listen to his speeches over and over. And the cadence and the mellifluous tone of Martin Luther King's voice was so inspirational."
Notably, Sun Records founder Sam Phillips told the NY Times, "The lack of prejudice on the part of Elvis Presley had to be one of the biggest things that ever happened. It was almost subversive, sneaking around through the music." Phillips was the person who discovered Presley in 1954.
In the end, Presley's fans and critics can read anecdotes from those who knew him personally and professionally and then decide for themselves.
RELATED: Priscilla Presley Once Claimed Elvis Presley's Mother Was the True 'Love of His Life'