Elvis Presley Once Had a Huge Crush on Another Woman While Married To Priscilla Presley
There's no denying that Elvis Presley had women of all ages swooning over him during his career. However, there's one woman who didn't fall victim to his alluring charm,
There's no denying that Elvis Presley had women of all ages swooning over him during his career. However, there's one woman who didn't fall victim to his alluring charm, and it's someone the King of Rock and Roll had a huge crush on while he was still married to his wife, Priscilla Presley.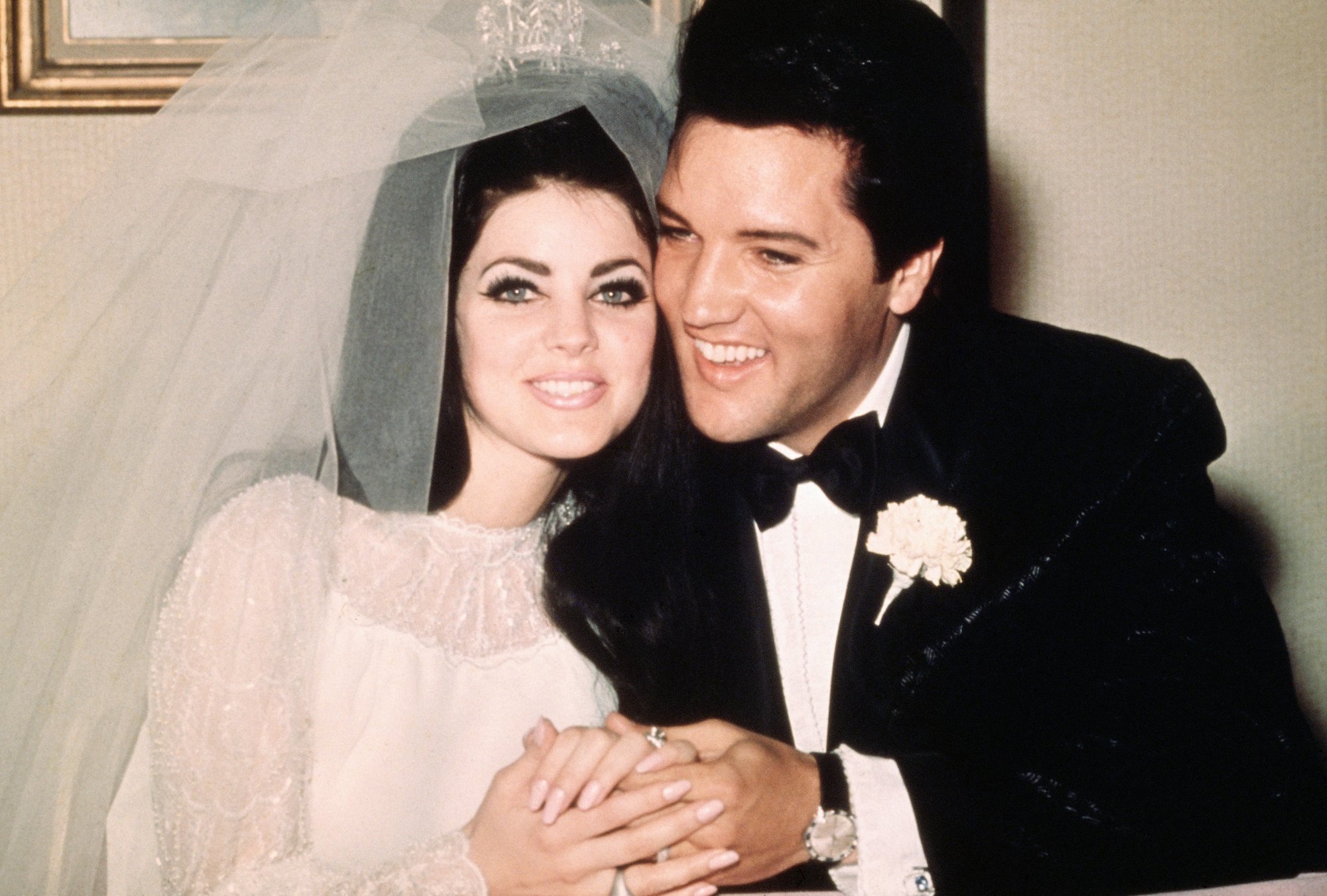 Elvis Presley married Priscilla Presley in 1967
According to most biographies of Elvis' life, the singer met Priscilla Beaulieu at a party in 1959 when he was already famous and stationed in Germany as part of his military service.
The singer was 24 at the time while Beaulieu was only 14-years-old, which caused quite the scandal.
Initially, her parents didn't approve of their daughter's relationship and forbade her from seeing the rock and roll star. However, Presley eventually convinced them to allow him to "court" Beaulieu, and the two began spending a lot of time together until he left Germany in March 1960. 
Presley and Beaulieu kept in touch over the next two years, and in 1962, her parents agreed to let her visit him in Los Angeles for a week. In 1963, the Beaulieus allowed Priscilla to move to Memphis to be with the singer full time, as long as he intended to marry her.
Eventually, in 1966, Presley proposed to Priscilla, and they tied the knot on May 1, 1967. The following year, they welcomed their first and only child, Lisa Marie Presley.
While working on the 1969 film, Change of Habit, Elvis developed a crush on his co-star
Although Presley had done his best to mold Priscilla into his perfect woman, he still had a wandering eye while he was on the road working.
One woman, in particular, caught the singer's attention in 1969 on the set of his film, Change of Habit. While playing a doctor in the crime drama musical film, Elvis developed a crush on his co-star, Mary Tyler Moore, who portrayed a nun in the movie.
According to Tyler Moore, Presley was instantly infatuated with her and had made his feelings for her known the first time they met.
"He confessed right from the start that he'd had a crush on me since The Dick Van Dyke Show," Tyler Moore explained in her 1995 autobiography, After All. "He was so shy about it he was literally kicking at the dirt below him as he talked. He had a tendency, even though I was younger, to call me 'ma'am' out of respect: 'Yes ma'am. Be right there, ma'am.'"
Though Presley was taken with Tyler Moore, a behind-the-scenes romance never happened between them as both were married at the time.
It's also been alleged that they maintained a strictly professional relationship due to Tyler Moore not being the most outgoing person and barely giving her co-stars, especially Presley, the time of day when the cameras weren't rolling.
"I didn't talk to her much because she really was kind of standoffish," said Barbara McNair, who starred in Change of Habit alongside Presley and Tyler Moore. "She wasn't easy to get to know. At lunchtime, the lunch wagon would come and everybody would eat together. She never ate with us. She ate in her own dressing room … She didn't really socialize so I never got to know her."
Mary Tyler Moore never fell for Elvis Presley's charm
Though she wasn't the most social person on the set, Tyler Moore still got along well with everyone she worked with. She even got on well with Presley, whose acting abilities she commended in a December 1969 article in Coronet Magazine.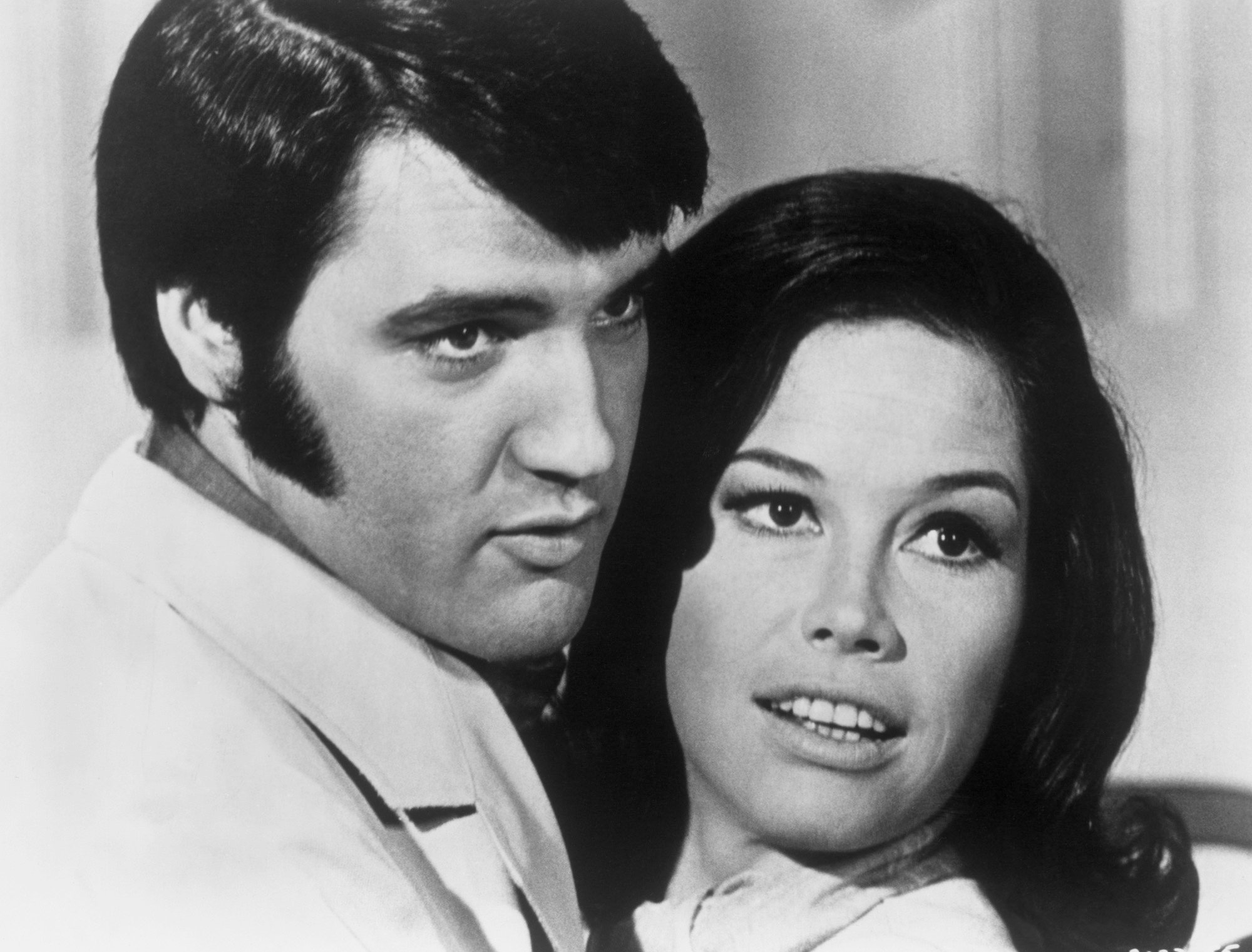 "It's not just that he always knew his lines; that's true of any real pro. It's the way he probes the character," the actor said. "And he is a lot more fun that I'd have guessed. I think he'd be a fine comedian… I've never worked with a more gentlemanly, kinder man."
In her autobiography, written 26 years later, the actor further praised the singer's work ethic, writing, "The experience of working with Elvis was a nice one. He was in peak form during that time, careful about what he ate and exercising as if he enjoyed it. He was a thorough professional: always prepared."
But despite being a fan of his acting chops, Tyler Moore never fell victim to the singer's charm, which she seemingly admitted to in her autobiography.
"I was his last leading lady. The King would slyly say later on, 'I slept with every one of my leading ladies but one,' she wrote. "I don't want to bust anyone's cover, but I know who the 'one' is."