Celebrity / Movies / Music
Elvis Presley Settled Into Formula Movies 60 Years Ago With 'G.I. Blues'
The 60th anniversary of 'G.I. Blues' highlights when Elvis Presley started making formula movies that were simply vehicles for his music and charisma.
G.I. Blues is Elvis Presley's fifth movie and you can sort of see the beginning of the formula of generic vehicles for his music. When the music is Elvis, it's hard to complain. G.I. Blues opened Nov. 24, 1960 and 60 years later it's still a rolicking romantic musical.
Elvis Presley has the 'GI Blues'
Tulsa (Presley) is stationed in Frankfurt. He wants to open a nightclub back in the US, but for the time being he makes bets with his fellow soldiers. They bet that Tulsa can't be alone with Lili (Juliet Prowse), a nightclub singer. Funny how the romantic bet predates teen movies like She's All That and 10 Things I Hate About You by decades.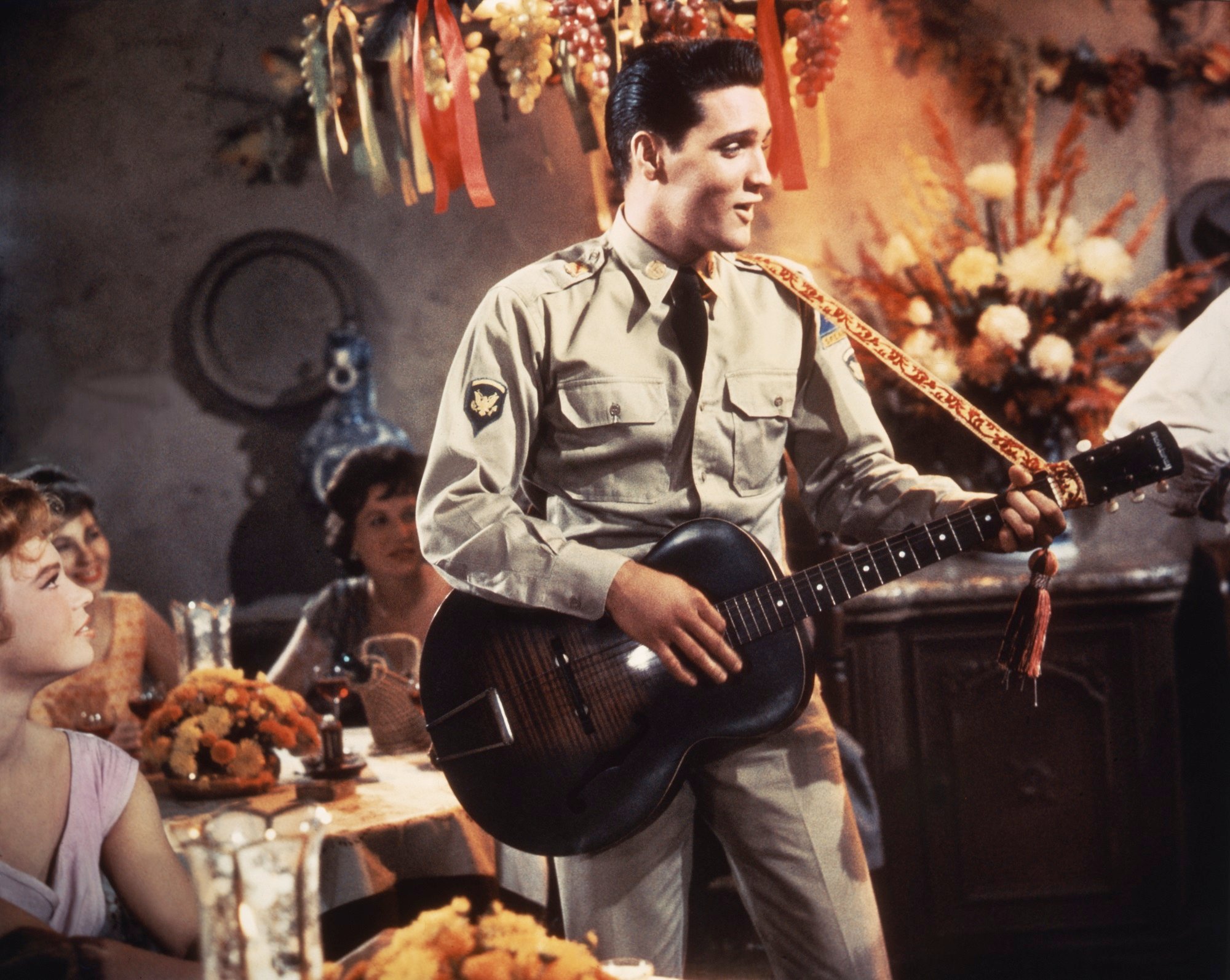 Tulsa works his charms on Lili but other things keep standing in the way of the technicality of being alone one on one. One of those technicalities is Cookie (Robert Ivers) dating Lili's roommate Tina Letícia Román). Hey, something has to keep this going long enough for gratuitous musical numbers.
Elvis Presley gets meta in 'G.I. Blues'
G.I. Blues has a bit of fun with Presley's persona. Tulsa and the squad go to a bar where the jukebox has "Blue Suede Shoes' so this is a world in which Elvis exists. That's sort of like when Robert De Niro watched Goodfellas in The Family! And he has a bar fight to his own song, but Tulsa sings all different songs in the movie.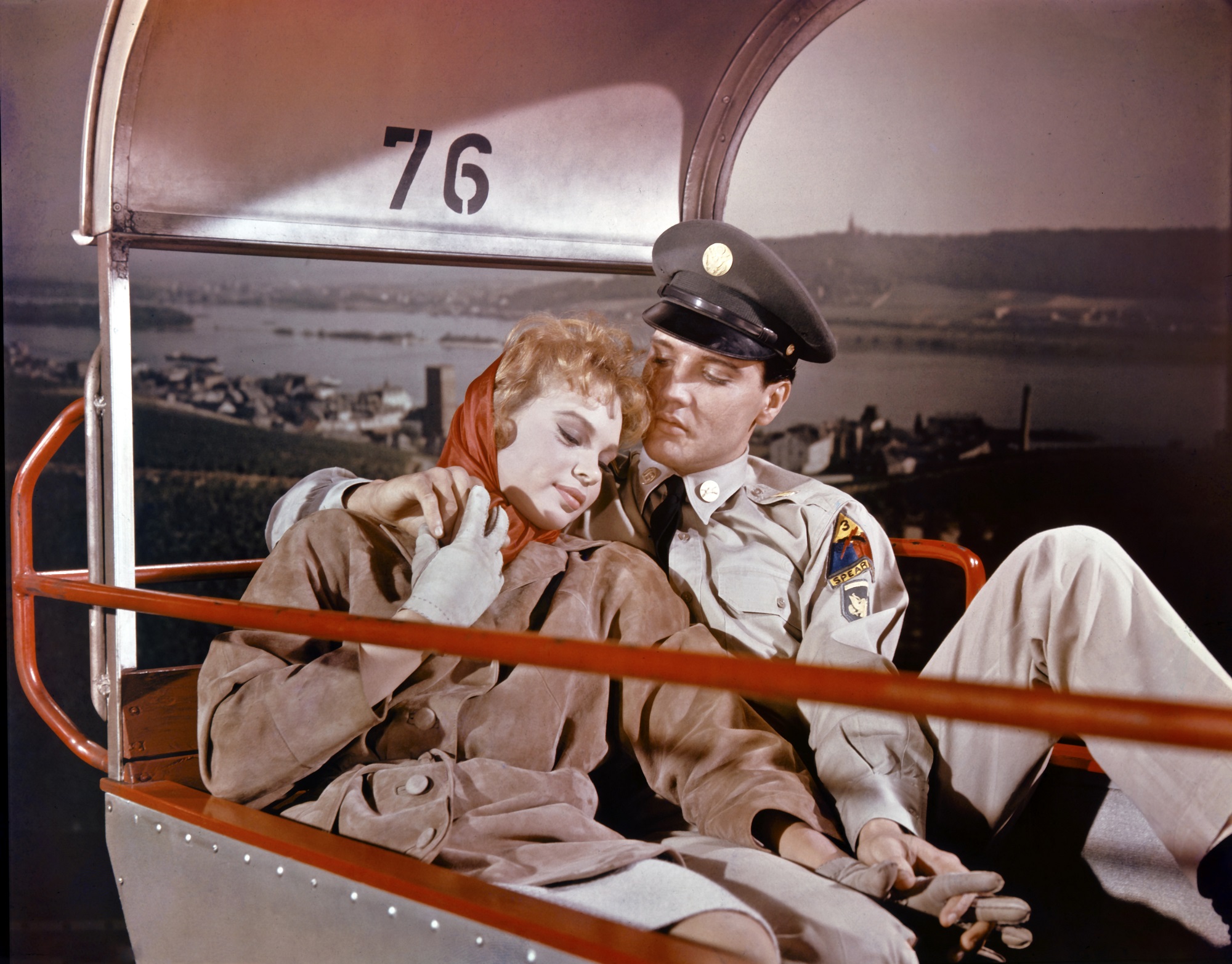 Most of the movie plays it straight. They don't even call attention to the meta "Blue Suede Shoes" moment. Presley does turn directly into camera at the end of the movie, though.
Turning on the charm
G.I. Blues is the simple story of Tulsa falling for Lily while his friend falls for another woman. Presley and Prowse have chemistry. He even has chemistry with a baby, so it's easy to sit through him going through the motions of this plot.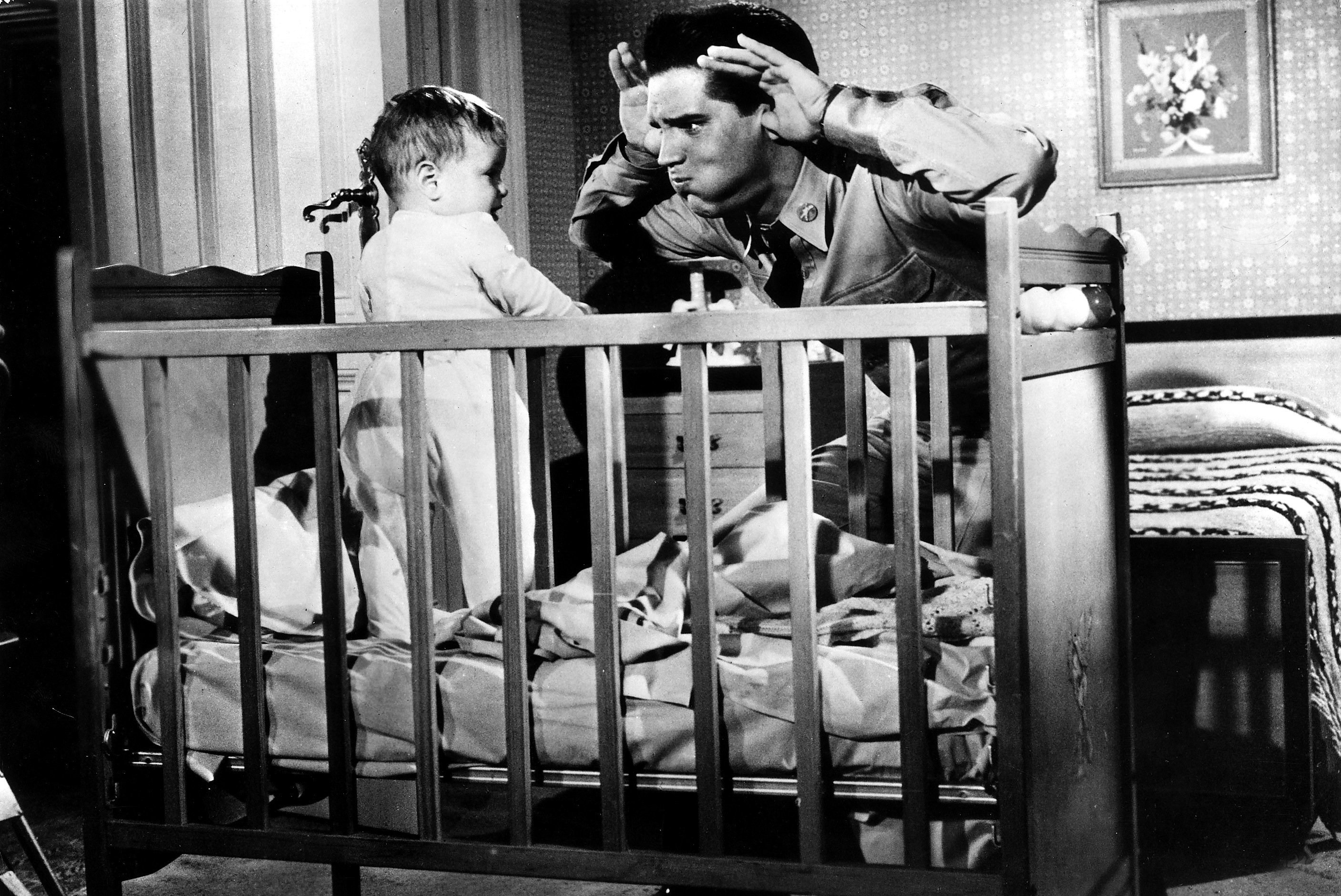 And there's plenty of music. Tulsa plays some actual gigs and sings through some of his romantic encounters. Whenever social endeavors wanes – a bar or a  puppet show – Tulsa takes over and performs.
Elvis Presley in the Army
The movie begins by stating they had the full cooperation of the army and Department of Defense. They fired off real tanks in the wide shots, then cut to a closeup of Elvis in the turret. This isn't Elvis's action movie though. That just sets the scene.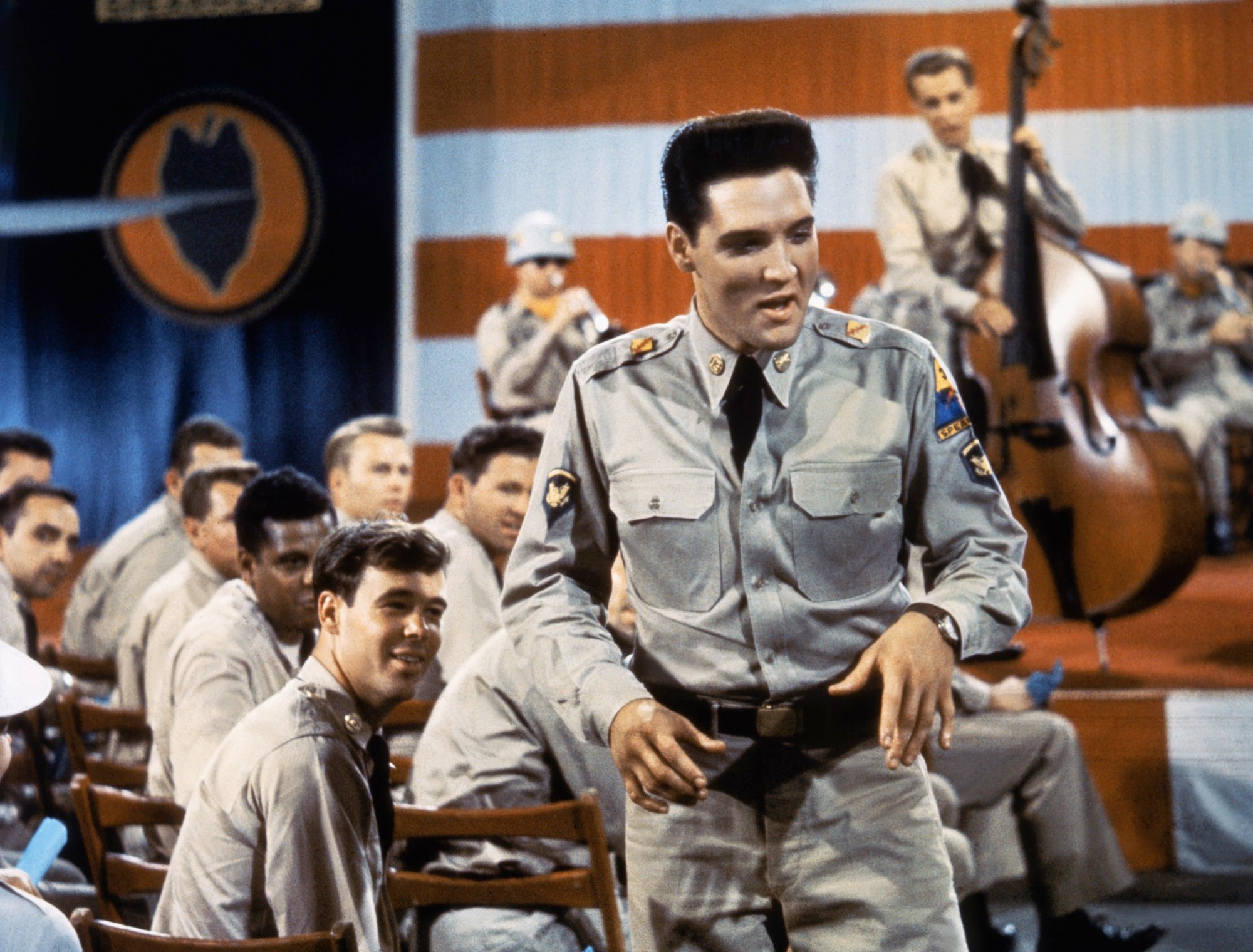 Elvis does not quite have military regulation hair. It's as big as his pompadour but buzzed into spikes. It's a subtle enough shift for the character while maintaining his persona.
G.I. Blues isn't one of Elvis Presley's classics like Jailhouse Rock or King Creole. It has enough of his charm to last 60 years though.