Elvis Presley: The Surprising Reason He Never Did Global Tours
Elvis Presley had a presence that permeated pop culture for decades and still does to this day. The late singer left a legacy composed of music, film, opulence, and some controversy. But he meant a lot of things to a lot of people.
All you have to do is look at Graceland or the Las Vegas strip as enduring examples of Presley's popularity and influence. But his star power went beyond U.S. borders, and he's still celebrated (and impersonated) around the world.
One may wonder how that's possible given that he didn't do much touring outside of the U.S. when he was alive, but there's a reason behind that decision that may surprise you.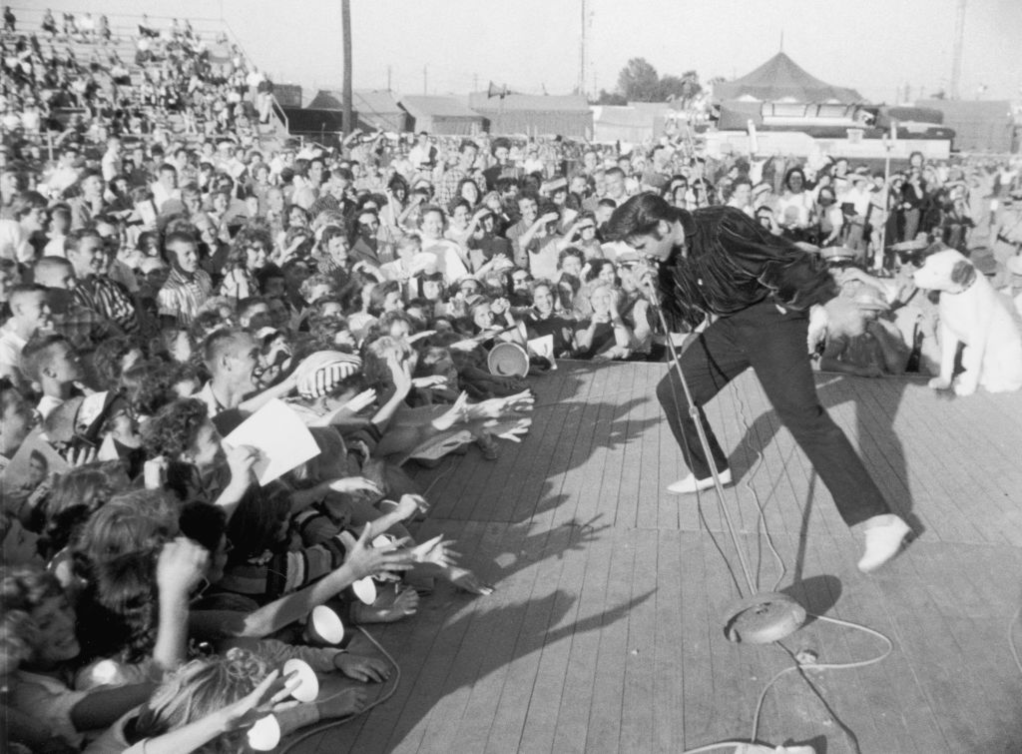 Elvis Presley's career took off in a short time
It did not take long for Presley to catapult into fame after launching his singing career during the 1950s. He became a triple threat in the world of music, dance, and film, and according to his Graceland biography, had more than two dozen movies to his credit.
Elvis hopped onto the music scene in 1954, and by 1956 he was a major star whose reach extended all over the world. His manager, Colonel Tom Parker, had a huge hand in helping Presley achieve stardom even after he entered the military in 1958.
Presley sold hundreds of millions of records, released films, and though he took an eight-year break was still a hot commodity in terms of booking performances.
Why Presley's concerts were held in North America
Though he had all that worldwide recognition, Presley's concert appearances were mostly confined to U.S. soil. Why? According to Smithsonian Magazine, his manager, Parker, had a sketchy past that affected Presley's business dealings.
A mystery unraveled that revealed Parker was actually an illegal immigrant from the Netherlands who'd been accused of murder and fled to the States to assume a new identity.
Parker never had a passport. So it's said his lack of legal traveling credentials caused him to turn down multiple million-dollar touring deals for Presley.
The magazine reports that during Presley's 30-year career, he only ventured outside of the U.S. for three shows, and they were close to home.
Where is the 1 other country that Elvis performed?
Canada was the one place Presley held concerts, and they all took place in the same year. Per Smithsonian Magazine, he traveled there without Parker in spite of the fact that border laws were less stringent during those times.
However, Parker's inability to travel alongside his superstar client played a role in hindering Presley from being able to connect with his international fan base and make money touring overseas. Years after Parker and Presley's deaths, questions still remain about the colonel's past.
An upcoming Elvis Presley biopic from Baz Luhrmann will explore the singer's life and somewhat strained relationship with his manager. Parker is set to be played by Tom Hanks, and Austin Butler has been tagged for the role of Elvis. The film has a tentative release date of Oct. 1, 2021.