Elvis Presley Told President Nixon The Beatles Were 'Anti-American'
Music icons Elvis Presley and The Beatles met only once, and Presley was so disappointed in their pacifism that he told Richard Nixon they were 'ant--American.'
Elvis Presley and The Beatles may have overlapped in their musical activity, but they wound up disappointing one another. The Beatles, especially John Lennon, had an avid interest in Elvis Presley and his style. However, things soured after Elvis' music changed, according to Lennon and Paul McCartney. Meanwhile, Presley himself was convinced that he had to get rid of The Beatles, and that the group was "anti-American."
The Beatles had an awkward meeting with Elvis Presley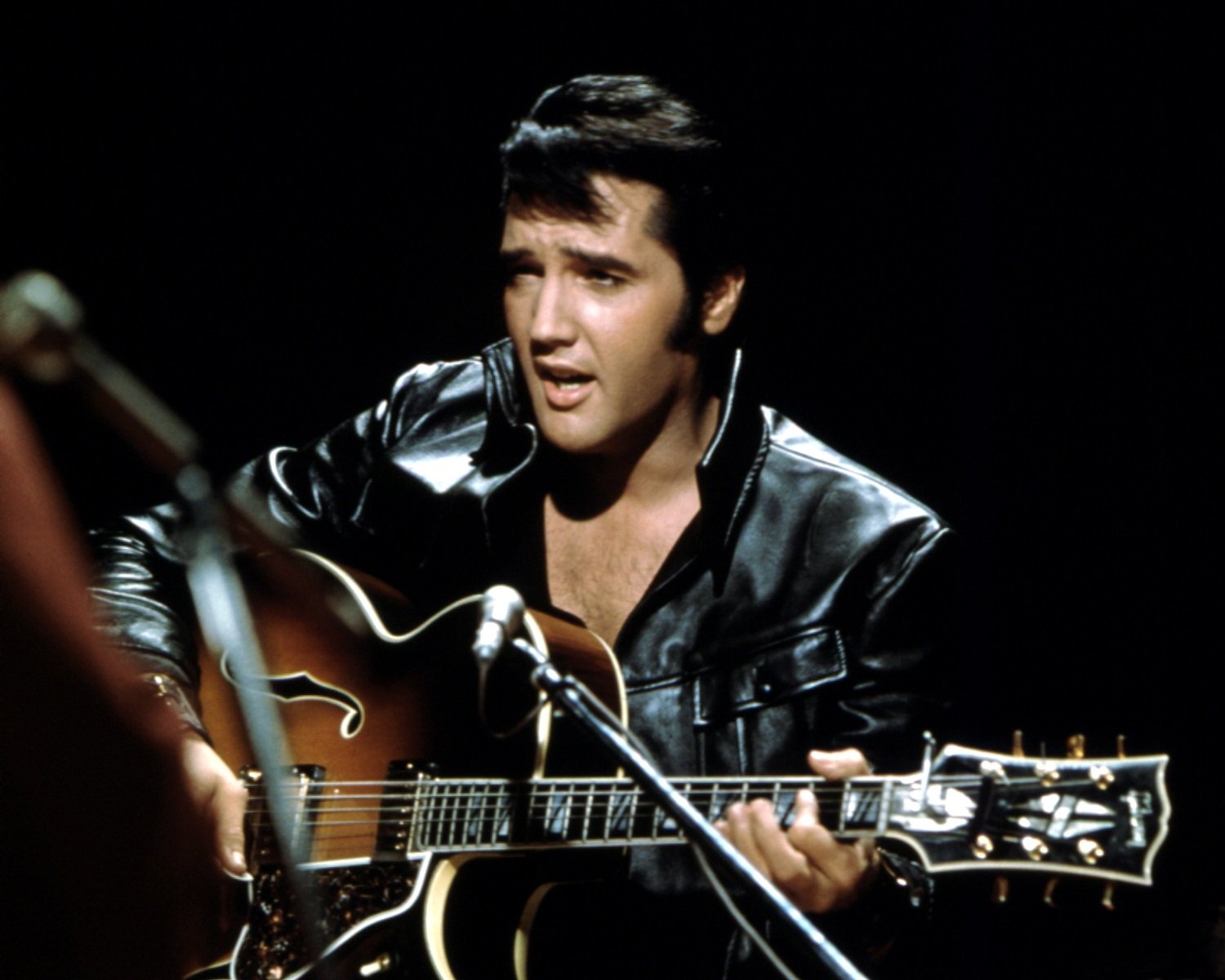 The Beatles, specifically John Lennon, had a major interest in Elvis Presley. In fact, Lennon had been bugging his friend, Chris Hutchins, to connect them with Presley for some time. 
Presley originally shot down the idea, convinced that The Beatles were simply trying to coast on his coattails via the publicity they'd earn from the meeting. Eventually, Presley relented, and Hutchins set up a meeting between The Beatles and Presley. 
According to Hutchins, however, the meeting was incredibly awkward and contrived, with neither side really aligning. 
"I'd arranged to take them to Elvis's house in Bel Air, something John had been asking me to do since the previous year. Elvis had prepared a little party for when we got there, but it was rather stilted and felt too obviously set up by me and Elvis's manager, Colonel Tom Parker," said Hutchins.
The meeting did not go well, and John Lennon made his feelings known to Hutchins.
"As we left and were walking down the drive, Parker called out after me: 'Tell the fans it was a wonderful night'. John turned to me and said: 'Tell them it was crap,'" said Hutchins.
John Lennon's pacifism turned off The King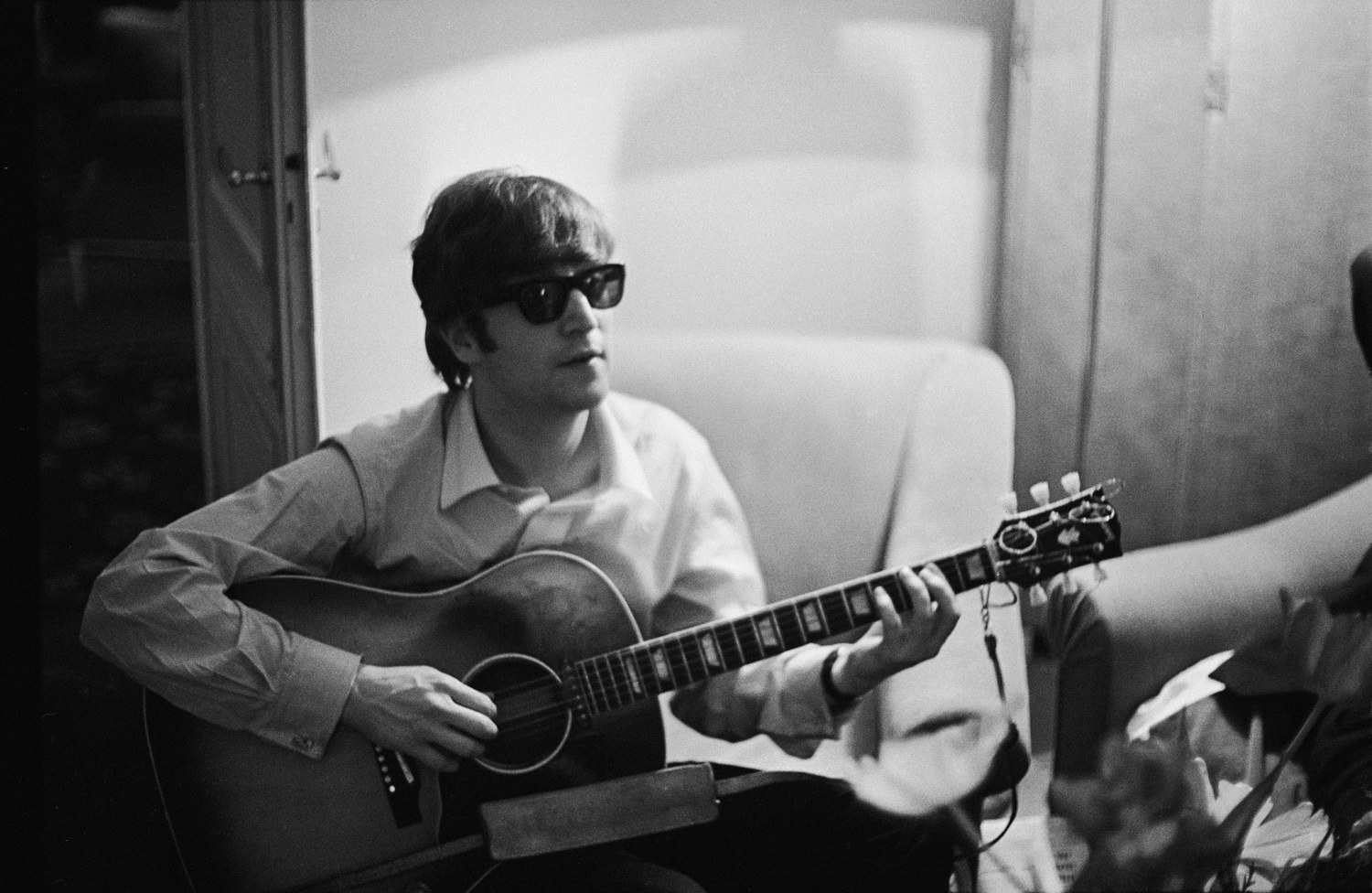 One major issue between The Beatles and The King was political differences — The King was proud of his service in the military, and John Lennon et al. were marked pacifists. 
It seems Lennon made his stance on war known almost immediately after entering Elvis Presley's home, and things got worse from there. 
"His dislike of the pacifist Beatle was born from the night I took the Fab Four to his house for their first – and last – meeting," said Hutchins.
"John had annoyed Presley by making his anti-war feelings known the moment he stepped into the massive lounge and spotted the table lamps – model wagons engraved with the message: 'All the way with LBJ.'"
"Lennon hated President Lyndon B. Johnson for raising the stakes in the Vietnam War," Hutchins clarified.
Elvis Presley told Richard Nixon they were 'anti-American'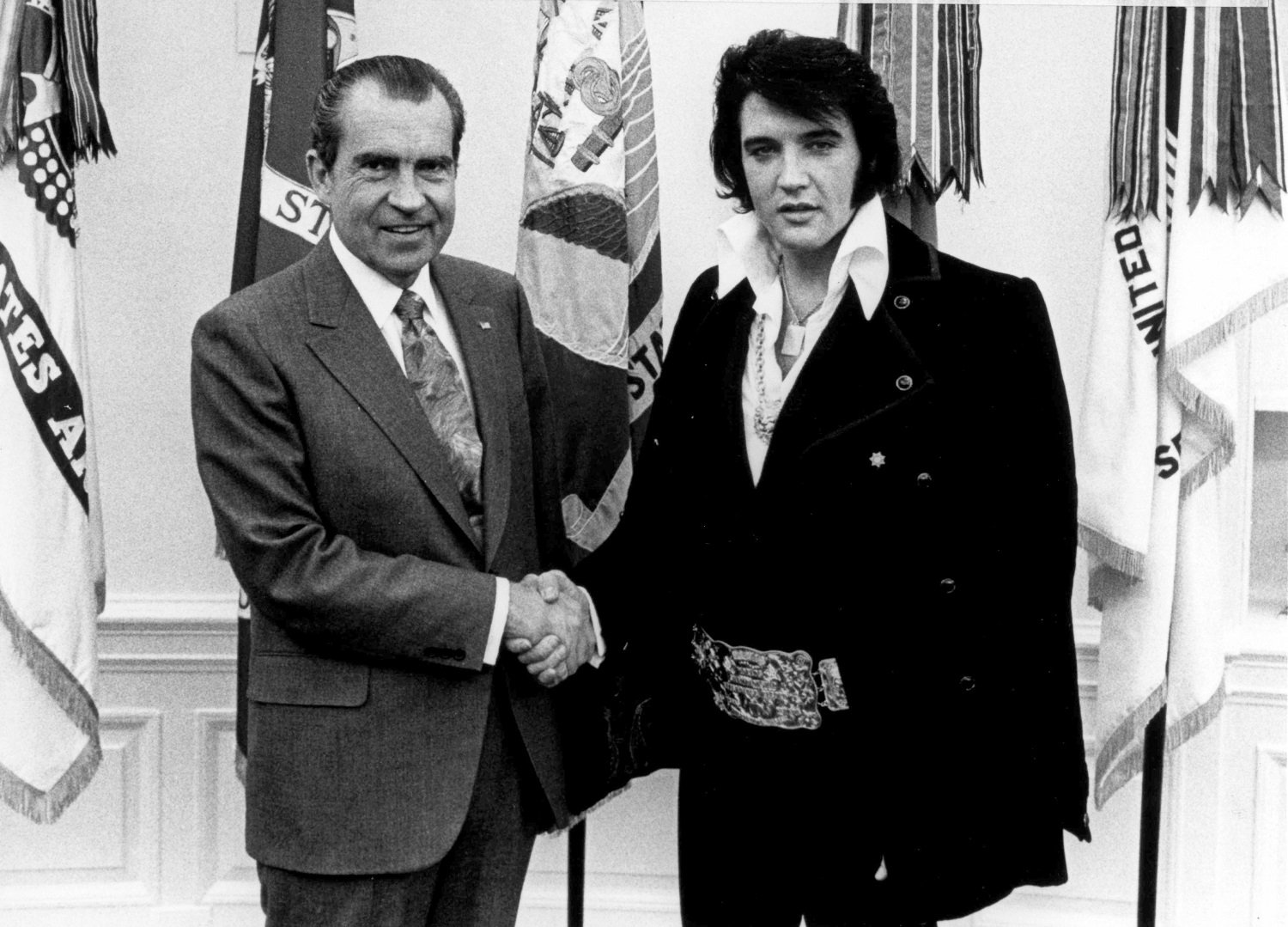 Elvis Presley was so unimpressed with The Beatles and their ideology that he once told Richard Nixon they were 'anti-American.' During a famous meeting between the two in 1970, Presley made his opinions known. 
"The Beatles had been a real force for anti-American spirit," he told Nixon. He added that they, "came to this country, made their money, and then returned to England where they promoted an anti-American theme."
Presley later told J. Edgar Hoover that, "the Beatles laid the groundwork for many of the problems we are having with young people by their filthy unkempt appearances and suggestive music."