Elvis Presley's Affair With Ann-Margret Led Him to 'Break His Own Golden Rule'
The chemistry between Elvis Presley and Ann-Margret was off the charts when they co-starred in the 1964 musical rom-com Viva Las Vegas.
As it turns out, that spark wasn't just feigned for the cameras. The stars dated for about a year, despite the fact that Elvis had already promised marriage to Priscilla Beaulieu (who became Priscilla Presley when they married in 1967). They both went on to marry other people, but the one-time couple remained friends until Elvis died in 1977.
In his 2007 memoir, Elvis: Still Taking Care of Business, Elvis' former bodyguard and Memphis Mafia member Sonny West revealed why the fallout from the King's affair with Ann-Margret was so different from many of his previous relationships.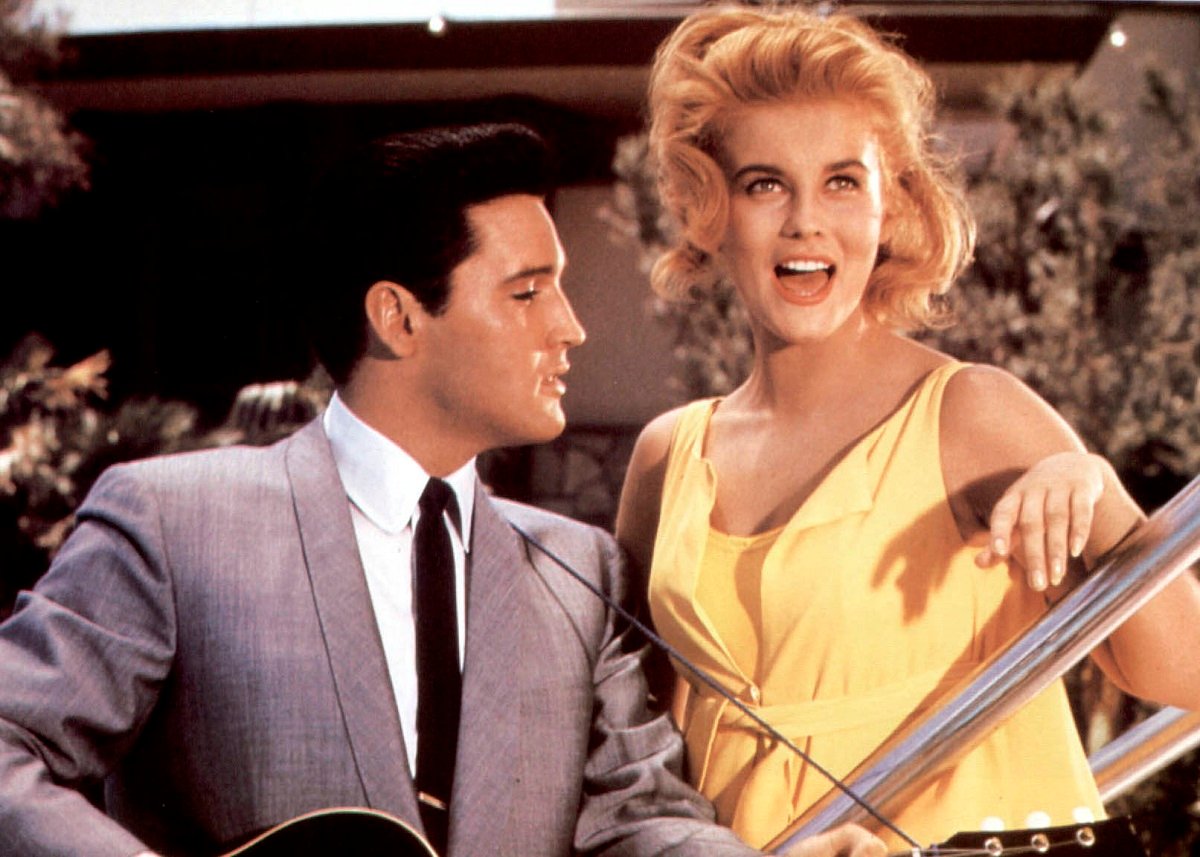 Ann-Margret and Elvis Presley had an affair while co-starring in 'Viva Las Vegas'
Ann-Margret was sometimes described as "the female Elvis" before she finally met the King of Rock and Roll on the set of Viva Las Vegas in 1963. Having already starred in the 1963 smash hit Bye Bye Birdie, her career was set to take off.
Immediately, the Swedish-American actor felt intense sparks with Elvis. They were achingly similar in their career ambitions and personalities alike. Their mutual attraction grew and blossomed as they played on-screen lovers. Elvis adopted nicknames for his co-star – as he did for many of the women he cared about most – referring to her as Rusty, Thumper, or Bunny.
Describing the rock and roll icon as her "soul mate," Ann-Margret revealed in her 1994 autobiography, Ann-Margret: My Story, that she and Elvis dated off and on for a year. They discussed marriage, albeit briefly.
Ultimately, however, they both knew the relationship had to end. After all, Elvis had already promised both Priscilla – who was living at Graceland – and her parents that he would marry her.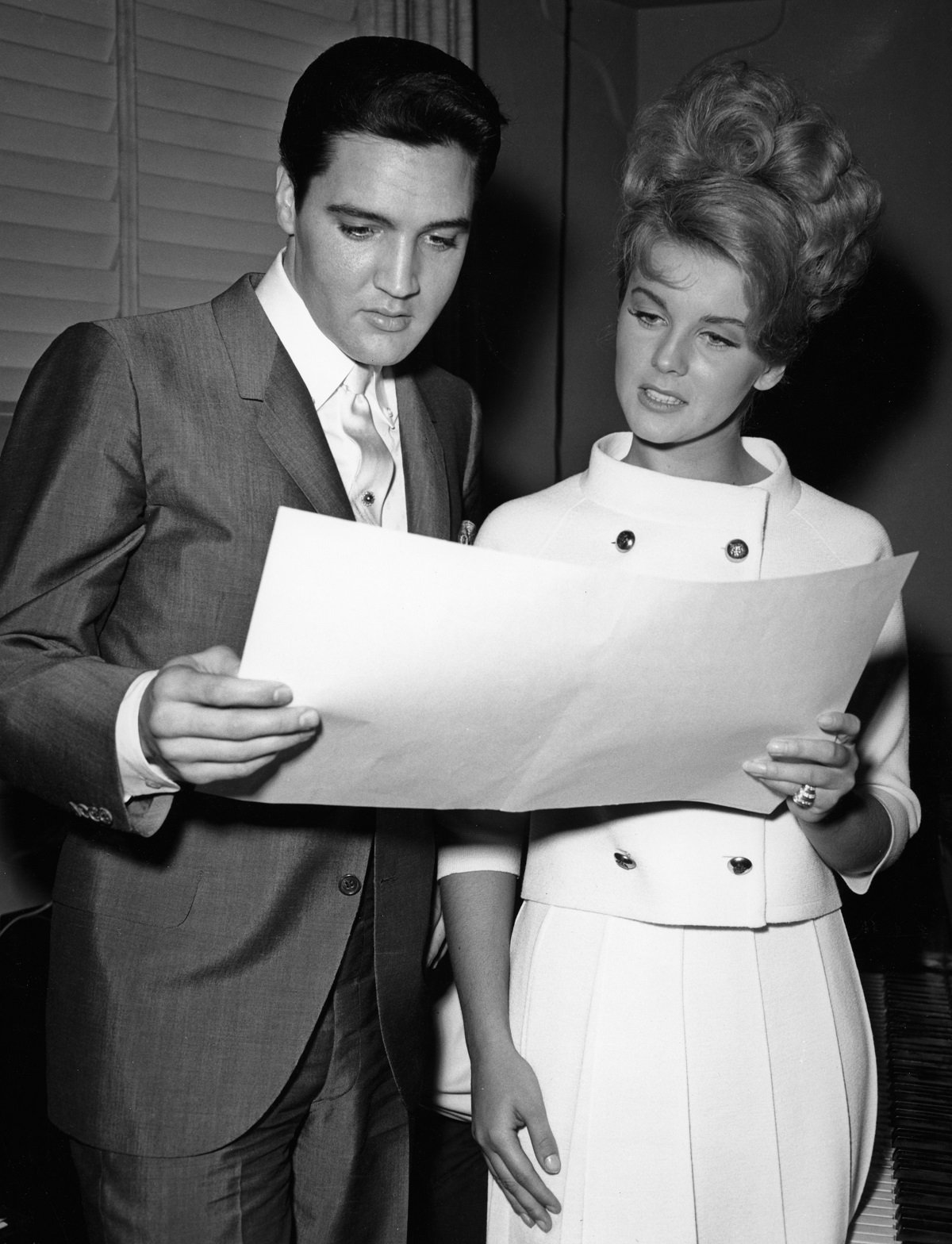 The press reported that Ann-Margret was engaged to Elvis
Before Ann-Margret, Elvis was no stranger to affairs and romances with his co-stars and various other women. But this time was different.
According to West, Elvis generally kept those matters quiet – especially when Priscilla asked. But when a UPI news story from London quoted Ann-Margret as having claimed to be engaged to Elvis, that was no longer possible. Suddenly, the media was swirling with the news of their engagement.
Ann-Margret has always denied the claim, suggesting instead that she was misquoted. West agreed, writing that she had "too much class" to talk about her relationship with Elvis to the press for the purposes of sensationalism.
Still, once the story hit the newsstands, there was nothing Elvis could do.
"But the story still went out and caused a tidal wave of publicity that Elvis couldn't fend off, and it caused him to break his own 'golden rule,'" West wrote in his memoir. "'Even if you're caught in the act, never admit to it,' he always advised."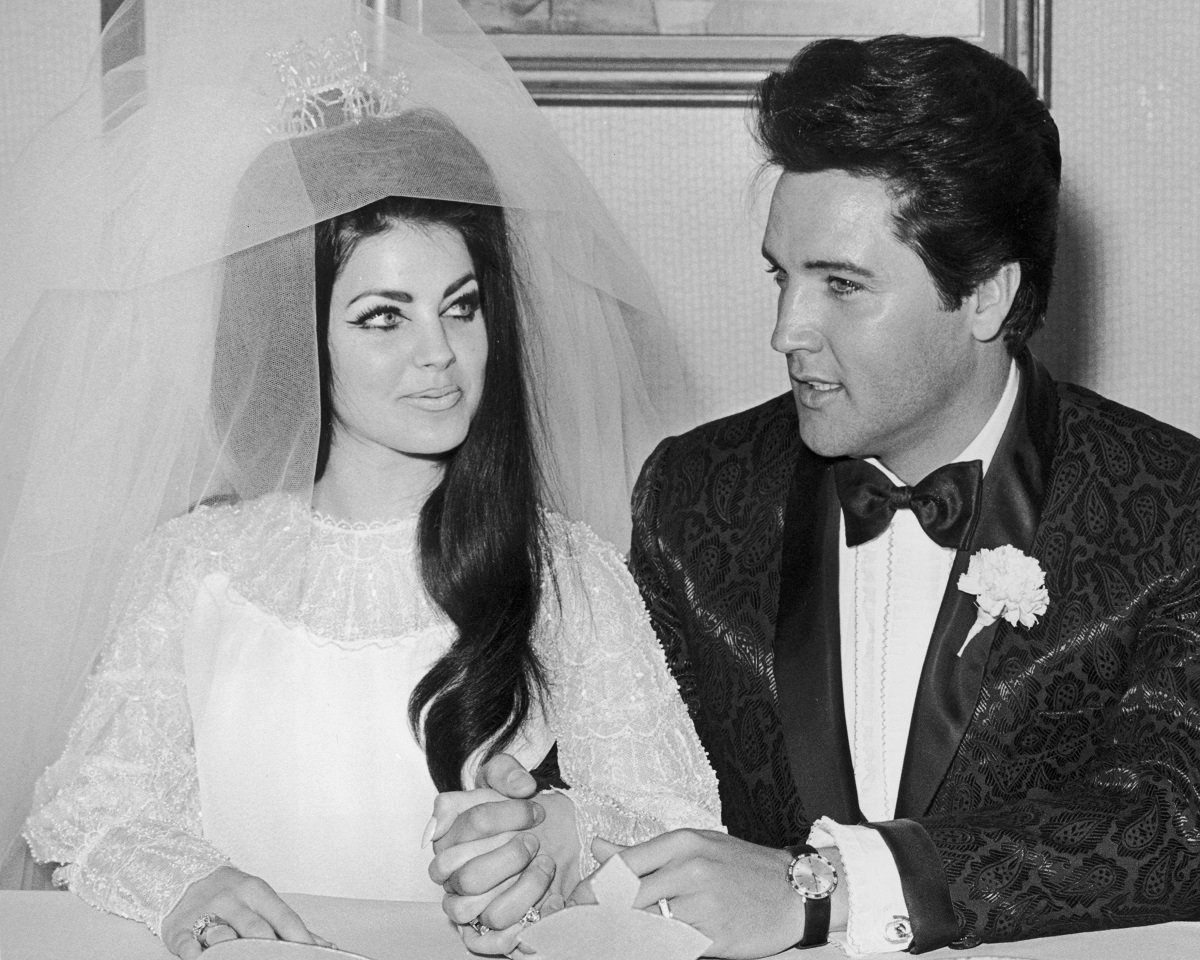 Elvis had to come clean to Priscilla Beaulieu 
With his usual control over the media narrative yanked out from under him, Elvis had no choice but to come clean to Priscilla about his affair with Ann-Margret.
When Elvis broke the news to his young bride-to-be, Priscilla was understandably crushed. In Priscilla's 1985 memoir, Elvis and Me, she revealed that she hurled a vase against the wall and broke it after she found out that her fears about Ann-Margret were justified all along. Elvis and his manager, Colonel Tom Parker, hastily sent Priscilla back to Graceland to avoid a public scene.
According to West, Elvis and Ann-Margret's romance "ended abruptly," most likely because of his promise to Priscilla and her parents. While he wasn't "monogamous," West claimed that "Elvis Presley was a man of his word." West also suspected that Elvis didn't want to marry a woman who was as ambitious and successful in his career as he was.
Ann-Margret went on to marry Roger Smith, her husband of 50 years, in 1967 – exactly one week after Elvis married Priscilla.