Books / Celebrity / Movies / Music
Elvis Presley's Friend Claims Priscilla Presley Wasn't Supposed to Use Elvis's Last Name After Their Divorce – But She Eventually Did
Elvis's bodyguard, Sonny West, claimed in his 2007 book 'Elvis: Still Taking Care of Business' that Priscilla Presley used Elvis's last name after his death against the singer's wishes.
Elvis Presley married Priscilla Presley in 1967 and the two divorced in 1973. Their unconventional relationship, which began in 1959, started when Priscilla was just 14 years old and has sometimes been romanticized in the press over the years. While some have pointed out the stranger aspects of their romantic connection, such as their sizeable age difference and Elvis's infidelity over the years, others have lauded it as an example of true love.
Sonny West, Elvis's longtime friend and bodyguard (and a member of the infamous Memphis Mafia, the King's close-knit group of colleagues, friends, and employees), challenged that idea in his 2007 tell-all book, Elvis: Still Taking Care of Business. Pointing out that Elvis and Priscilla had many problems over the years, West even claimed that Priscilla continued to use the last name of Presley after his death against the singer's wishes.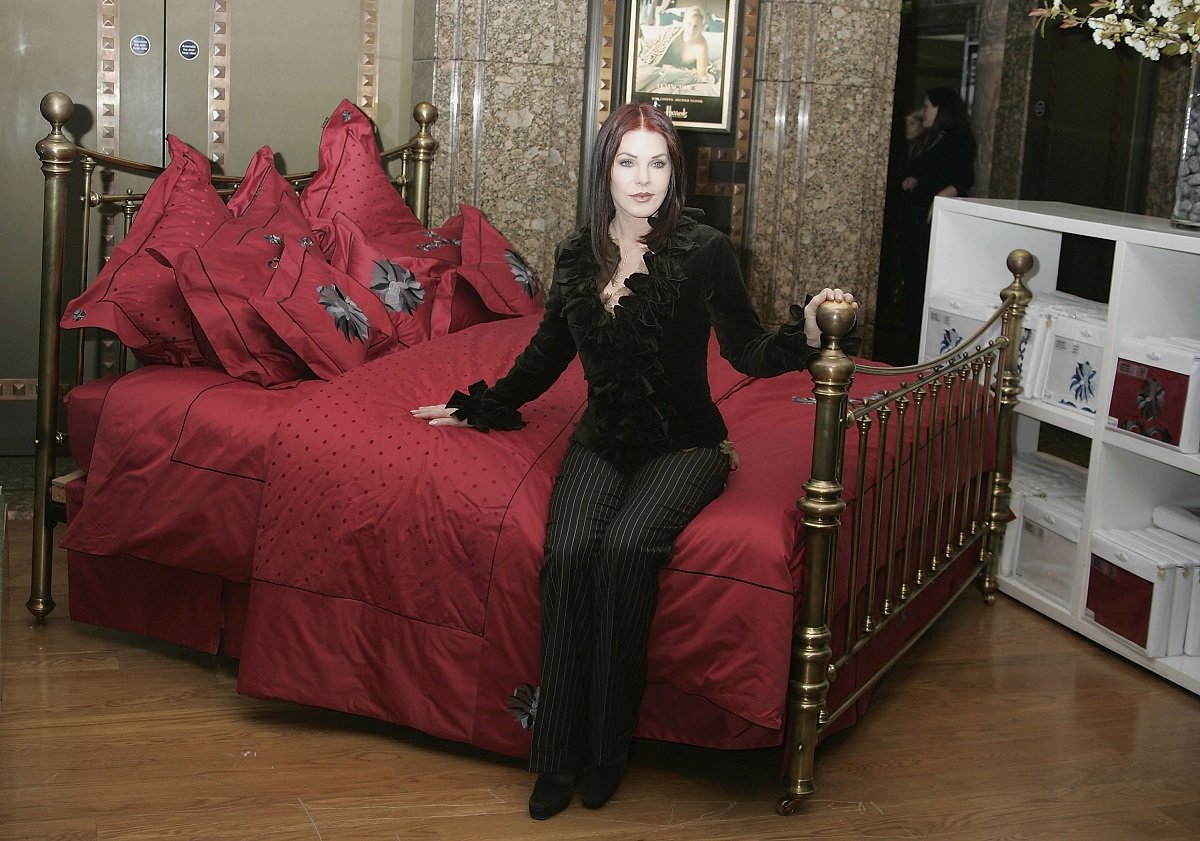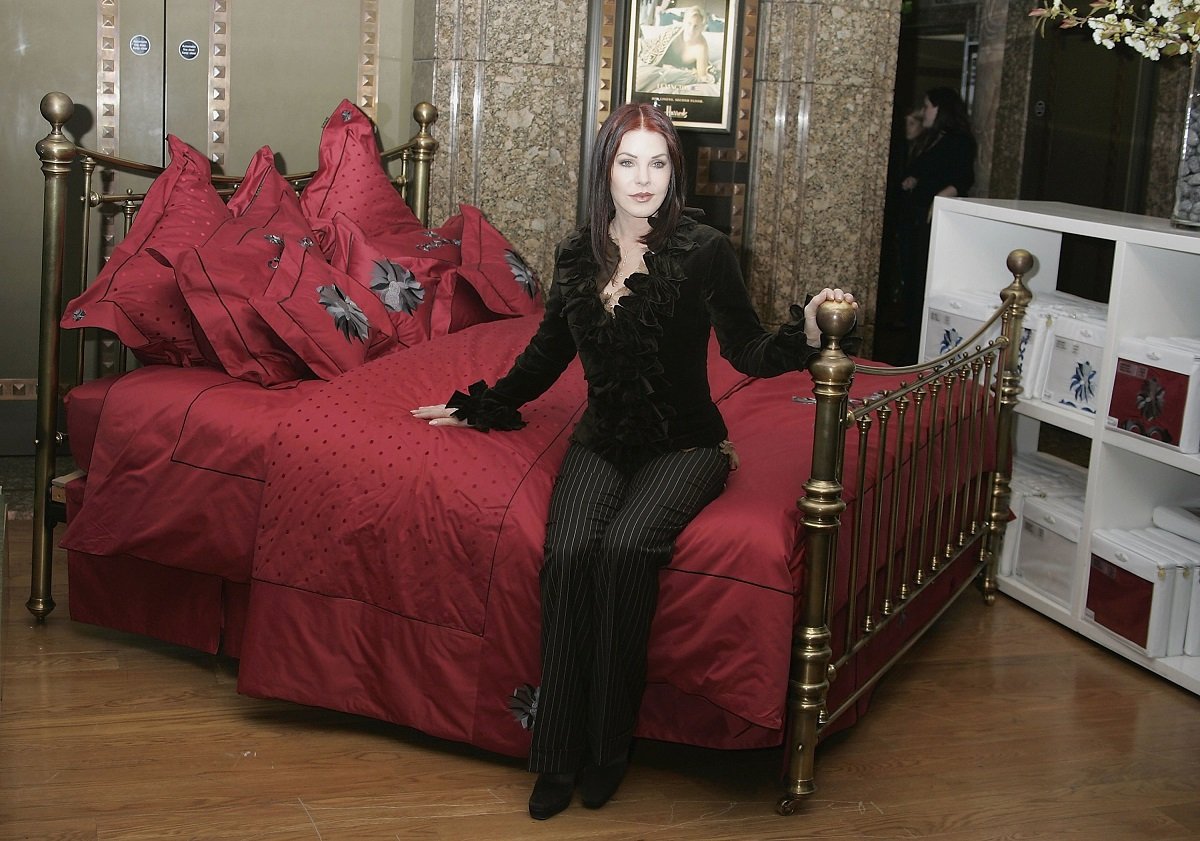 West claimed Priscilla tried to make her relationship with Elvis seem like a 'fairy-tale romance'
In her 1985 memoir, Elvis and Me, Priscilla made several claims about the Memphis Mafia – including, among other complaints, that Elvis's closest buddies didn't allow her enough privacy with the King of Rock and Roll during their relationship.
For his part, West pushed back against some of Priscilla's claims in his own book. West alleged that Priscilla's father, as well as Elvis's manager, Colonel Tom Parker, pressured the singer to marry his younger girlfriend after she'd been living at his Memphis estate, Graceland, for several years. He also claimed that Elvis and Priscilla's relationship wasn't as idealistic as it was later made out to be (sometimes, he argued, by Elvis's ex-wife herself).
"Over the years, Priscilla has gone to great lengths spinning the fiction that theirs was a fairy-tale romance," West wrote in Elvis: Still Taking Care of Business. "If that was so, it ended very quickly, and fairy tales are supposed to be forever. Their marriage lasted but six years."
Additionally, West claimed that Elvis was "saddened by the divorce," but not "despondent." He even argued that Elvis should, perhaps, not have married at all, as he had trouble sticking to one woman at a time – let alone forever.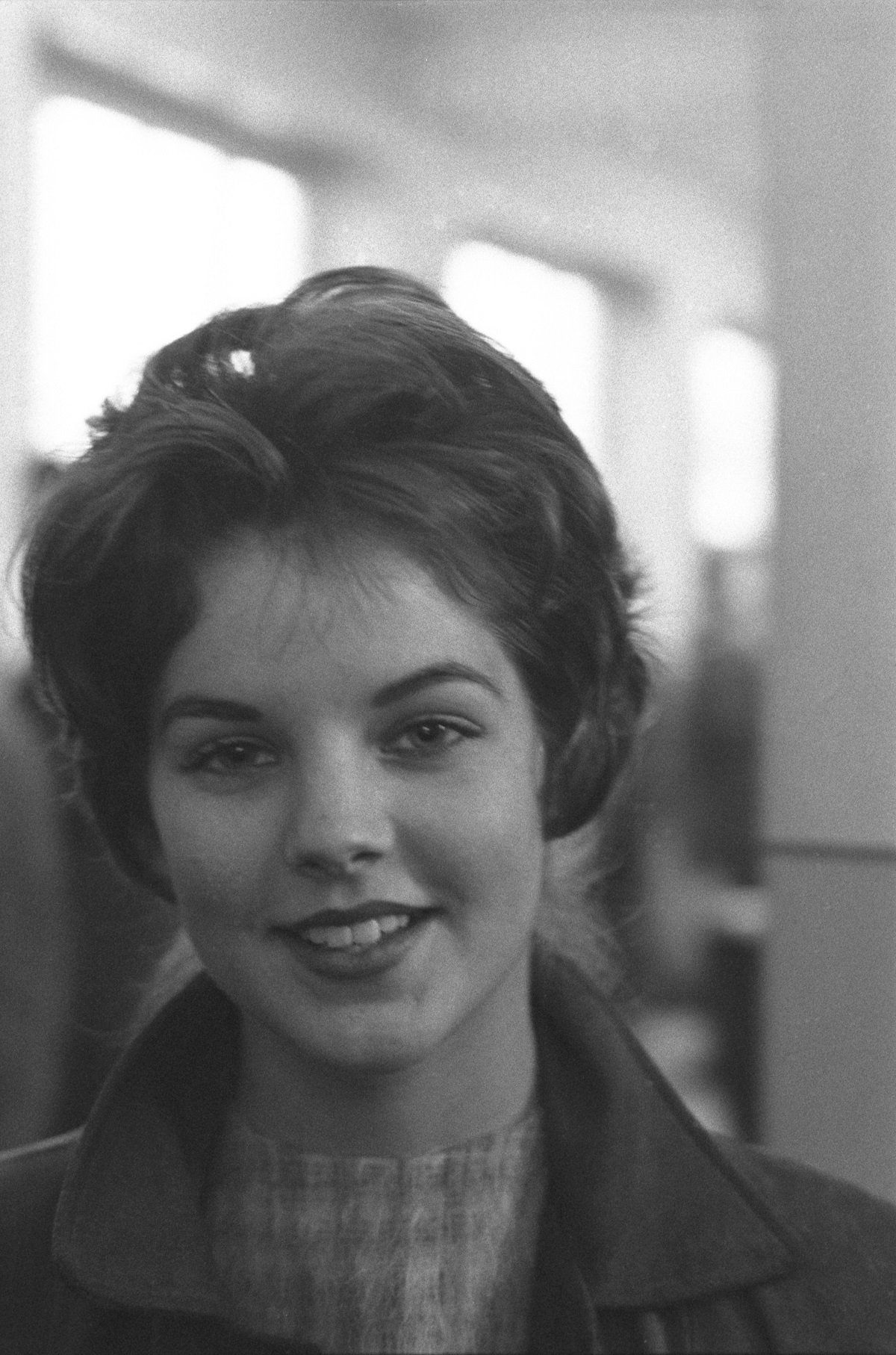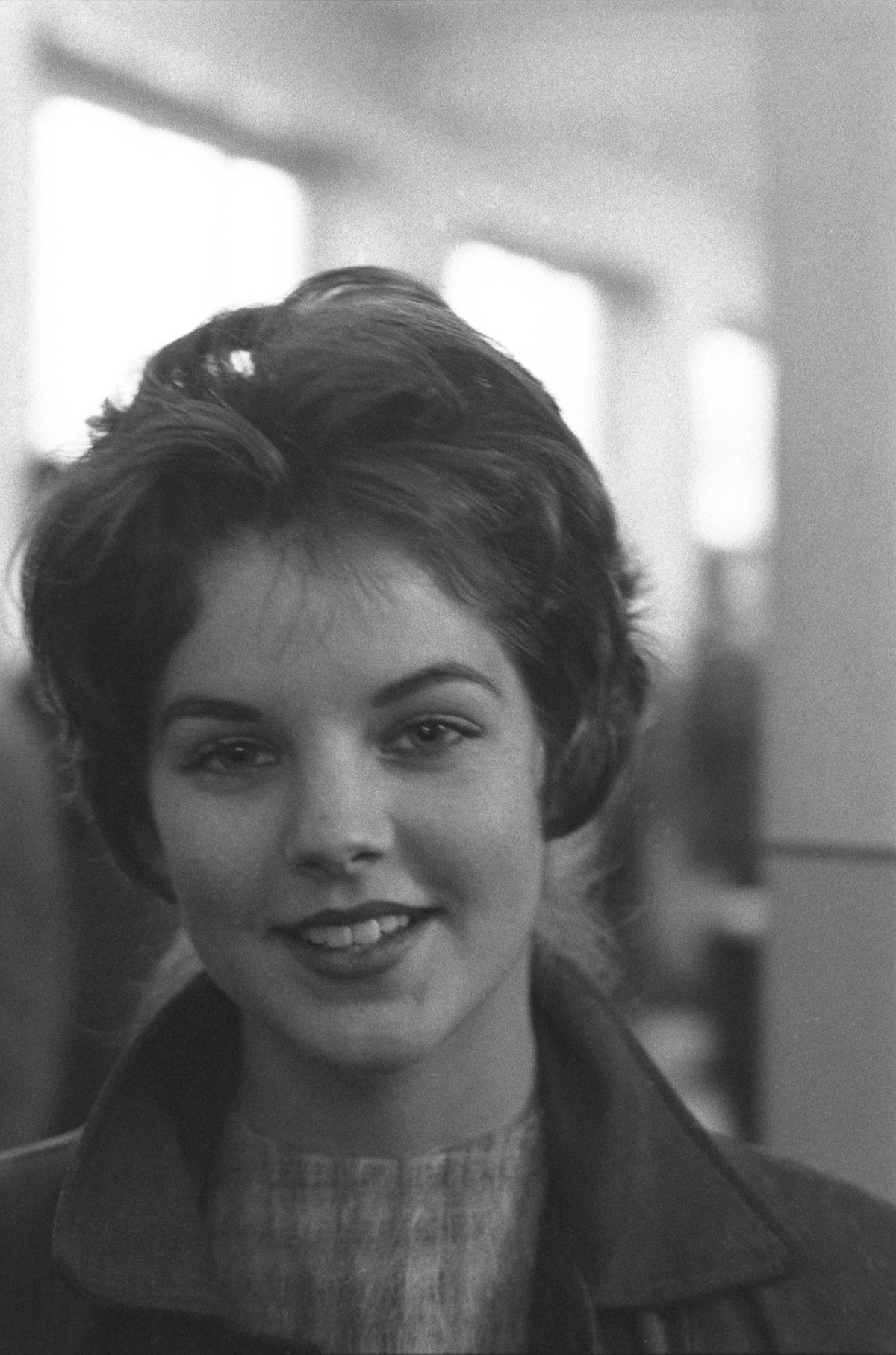 He alleged that Elvis's ex was not supposed to use the Presley name publicly
One of West's claims about Priscilla in this vein was that she was not legally supposed to use the Presley name for the purposes of a career in entertainment after their divorce. He accused her of using her ex-husband's name as a form of brand promotion – an allegation she has repeatedly denied over the years.
When Priscilla met Elvis, her name was Priscilla Beaulieu, but she was actually born Priscilla Wagner. She adopted her stepfather Captain Paul Beaulieu's last name after her father's death.
"Priscilla was quick to take back her maiden name" after her 1973 divorce, West wrote in his book, "as that was a condition in the divorce decree, according to Elvis, that she was forbidden to use the name Presley for a career name in the entertainment business."
But, West argued, that all changed after Elvis's death four years later.
"After Elvis's death, she immediately took the name back and became Priscilla Presley," he wrote disapprovingly.
Elvis's former bodyguard also took issue with media references to Priscilla as the rock and roll icon's "widow." He argued that, although inaccurate, she embraced the label deliberately for the purpose of self-promotion.
"They had been divorced almost four years when he died, so she was hardly a widow," West pointed out. "But it's a label that has benefited Priscilla greatly."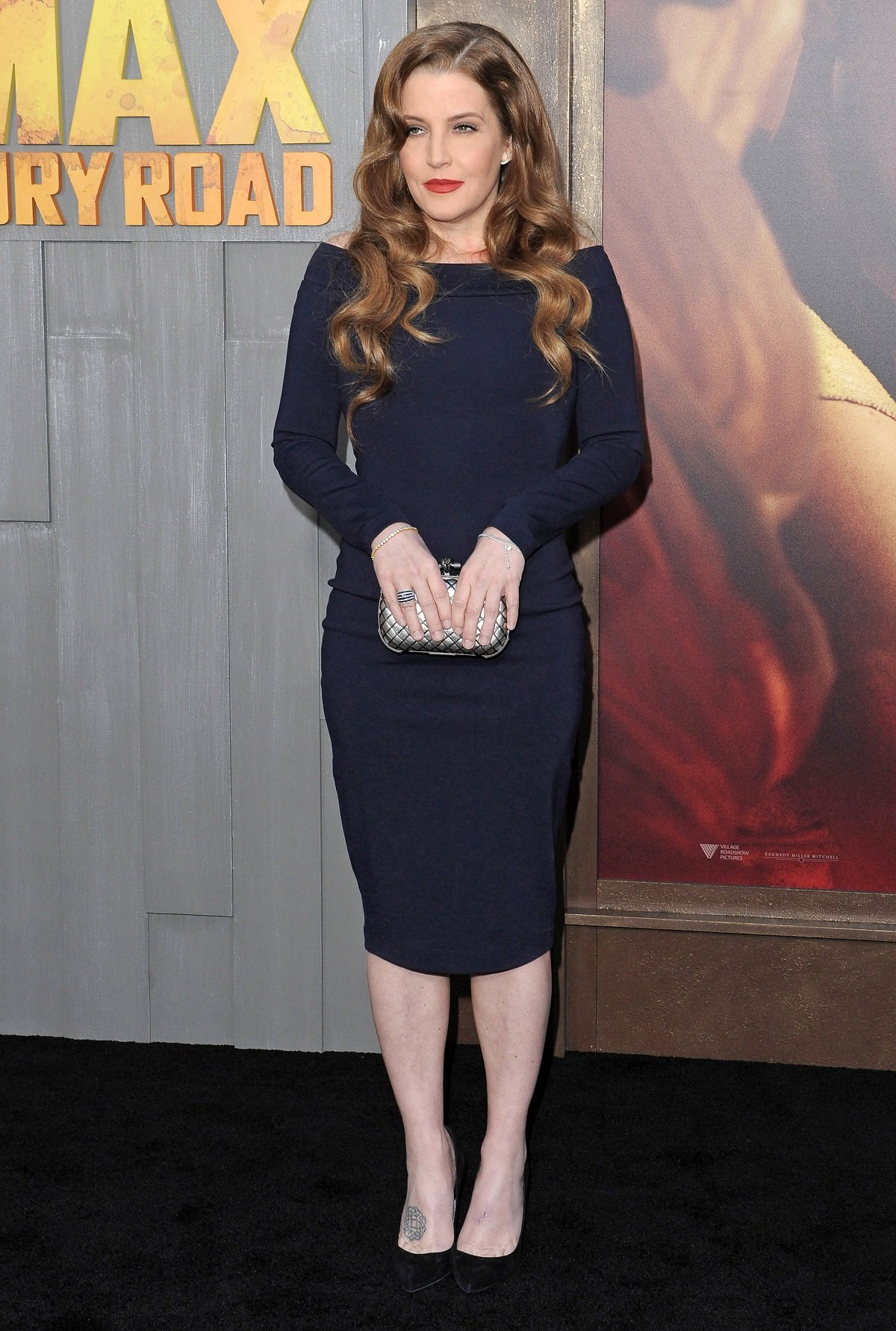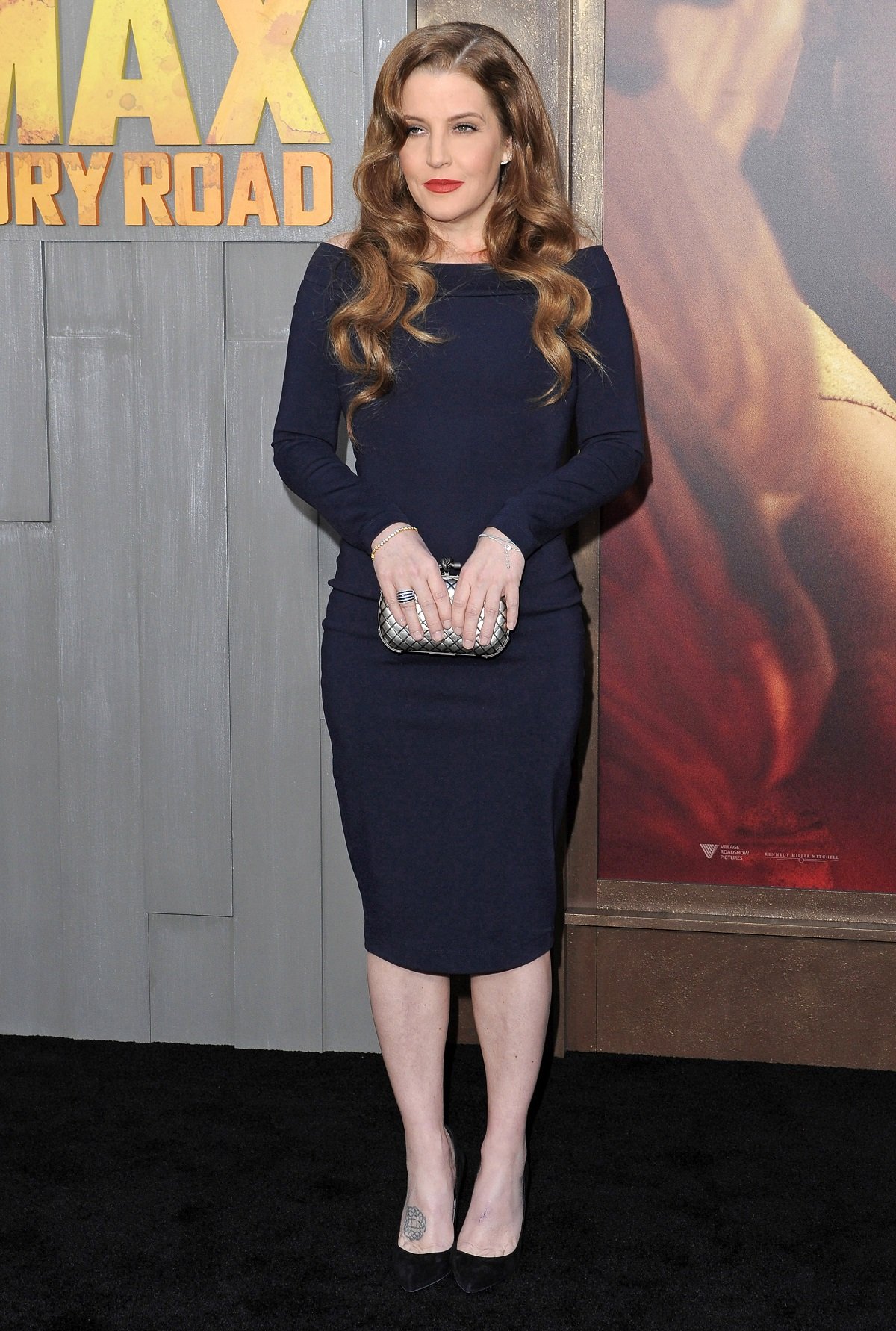 Lisa Marie once shared her own complicated feelings about the Presley name
Of course, Priscilla wasn't the only one to share Elvis's name. Naturally, the couple's daughter, Lisa Marie Presley, who died in January 2023, had her own complicated feelings about the iconic moniker.
In a 2003 interview with Playboy (via Elvis Australia), a reporter asked Lisa Marie what she thought of her mother's argument that "the name Presley can be a hindrance and a help."
Lisa Marie, herself also a singer, admitted that she had a "phobia" about the iconic last name. After all, she was born into fame; she didn't seek it out, and didn't necessarily even want it.
"It's only a hindrance in that I didn't ask for all the attention, so I have a phobia against it," Elvis's daughter, then 35, explained. "I don't ask tabloids to chase me around every week."
Still, she added, "But at the same time, I would never take back any part of who I am or where I came from. I would never want to be part of anything else. I'm honored and proud of my family and my dad."
Perhaps like her mother Priscilla, Lisa Marie couldn't deny the influence Elvis inarguably had on her life, legacy, and future.