'Elvis' Star Austin Butler Still Listens to Elvis Presley's Music — 'I've Never Loved Somebody I've Never Met More Than Elvis'
In an interview with GQ, actor Austin Butler revealed he still frequently listens to Elvis Presley's music even though filming for 'Elvis' is over.
On May 25, Baz Luhrmann's musical biopic Elvis premiered at the 2022 Cannes Film Festival. The movie stars Austin Butler as Elvis Presley, Tom Hanks as Colonel Tom Parker, Helen Thomson as Gladys Presley, and Olivia DeJonge as Priscilla Presley. In recent weeks, Butler has made it apparent that he is still holding onto pieces of Presley even though filming for Elvis is complete. During an interview with GQ, Butler shared that he still listens to Presley's music frequently.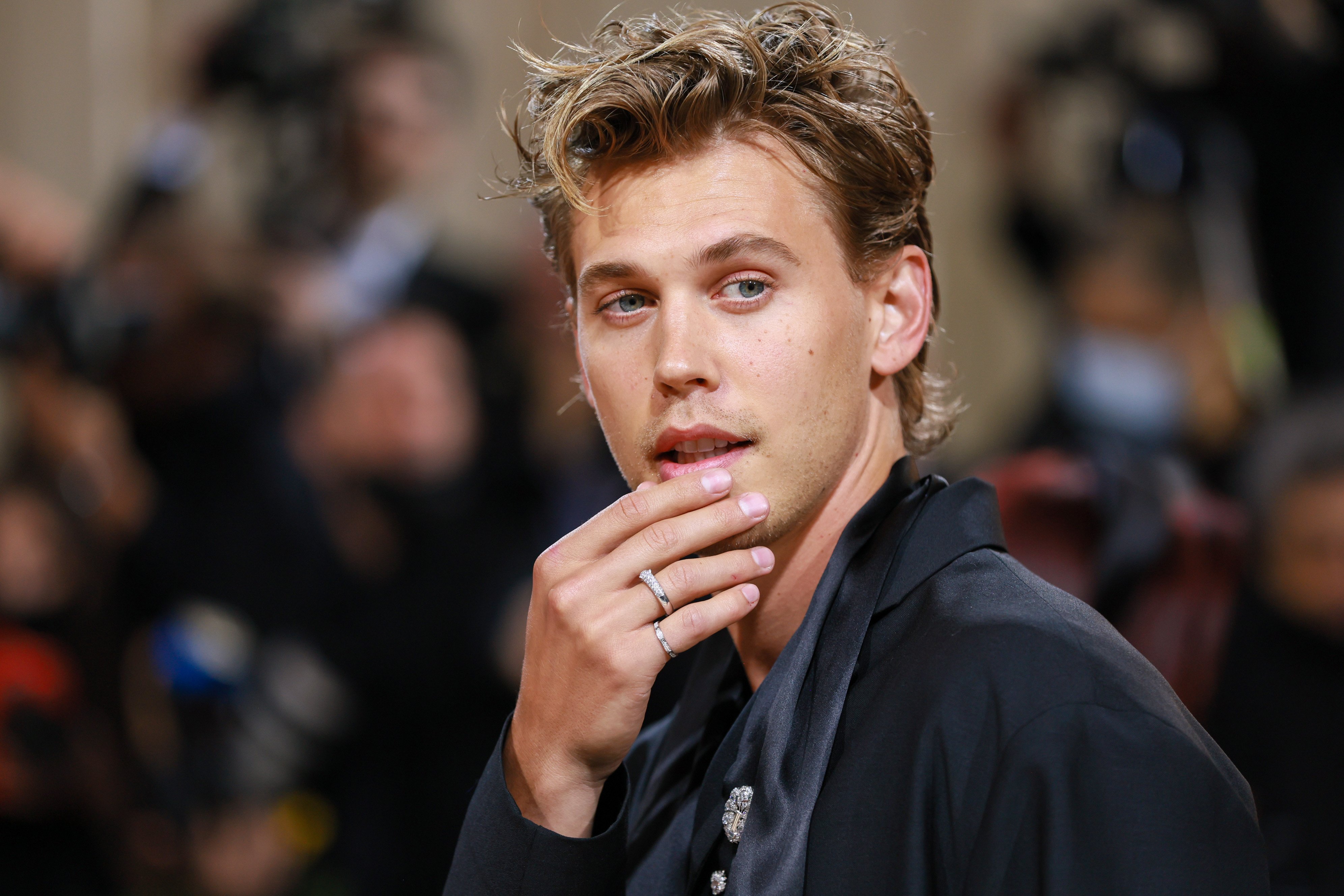 Austin Butler listens to Elvis Presley's music often
To prepare for playing Presley, Butler spent a great deal of time studying Presley's music, mannerisms, films,
"Just images of Elvis everywhere, from every time period," Butler said in an interview with GQ. "I think the film would have been very different if we had started shooting at that point, and I'm grateful I had the time to let myself marinate."
At the time Butler was interviewed by GQ, he had completed filming for Elvis but was "still recording music for the film." The actor also told GQ he was still constantly listening to Presley's music.
"It's comforting to me now, when I get in the car. I'll just go, 'What do I want to listen to?' Usually I just end up popping on Elvis… I've never loved somebody I've never met more than Elvis," said Butler.
Austin Butler is still holding on to Elvis Presley
While he is no longer playing Presley, Butler's style of speaking has changed and he still talks like Presley compared to how he spoke before being cast in the role.
"My family said I didn't sound like me anymore," Butler told GQ.
When filming for Elvis finished, Butler traveled to London for the Apple TV+ miniseries, Masters of the Air. Part of his preparation for the miniseries involved taking part in a military boot camp. During the boot camp, all Butler could still think about was his previous role.
"I was like, 'This is what Elvis felt when he was put into the Army… You know, performing, and the glamour of it and hearing screaming fans, and then suddenly you're just dressed like everybody else in those fatigues," Butler said in the GQ interview.
The director of Masters of the Air, Cary Fukunaga, told GQ, "I was aware when he showed up, he was still very much Elvis."
'Elvis' premiered at the 2022 Cannes Film Festival
Since its premiere at the 2022 Cannes Film Festival, Elvis has received positive reviews from critics. However, Butler thought it was special a movie about Presley was able to premiere in France.
"The sad bit about it is that Elvis never got to tour the world," Butler told GQ. ​​"That is a thing that I think a lot of people don't quite realize. And that was a big thing that he really wanted to do."
Elvis will be out in U.S. movie theaters on June 24.