Emilio Estevez Got a Tattoo of a Broken Heart After Demi Moore Broke off Their Engagement
Back in the 1980s, Demi Moore and Emilio Estevez were engaged to be married. To the public, they seemed like the perfect pair. Both Estevez and Moore were members of The Brat Pack, with flourishing careers. At the time, their love seemed unbreakable.
But sadly, Moore had to break off their engagement once she learned about Estevez's alleged infidelity. And in a desperate attempt to win Moore back, he showed up at her door with a "tattoo of a broken heart."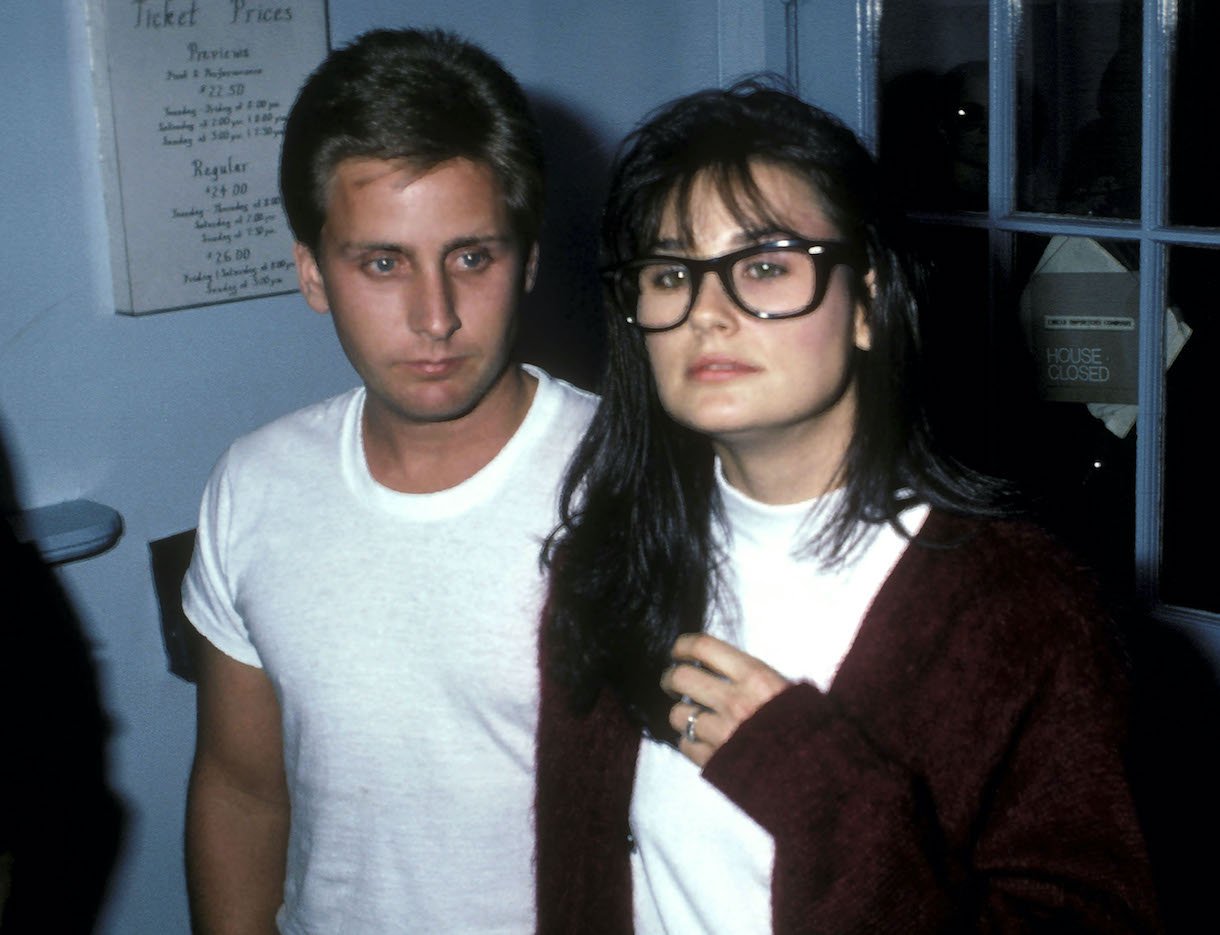 How did Demi Moore and Emilio Estevez meet?
Moore and Estevez met while filming Joel Schumacher's 1985 hit, St. Elmo's Fire. In the movie, Estevez plays the love-struck member of the friend group who will do anything to win his crush's affections. Meanwhile, Moore portrays the role of Jules, a party girl with a severe addiction to cocaine.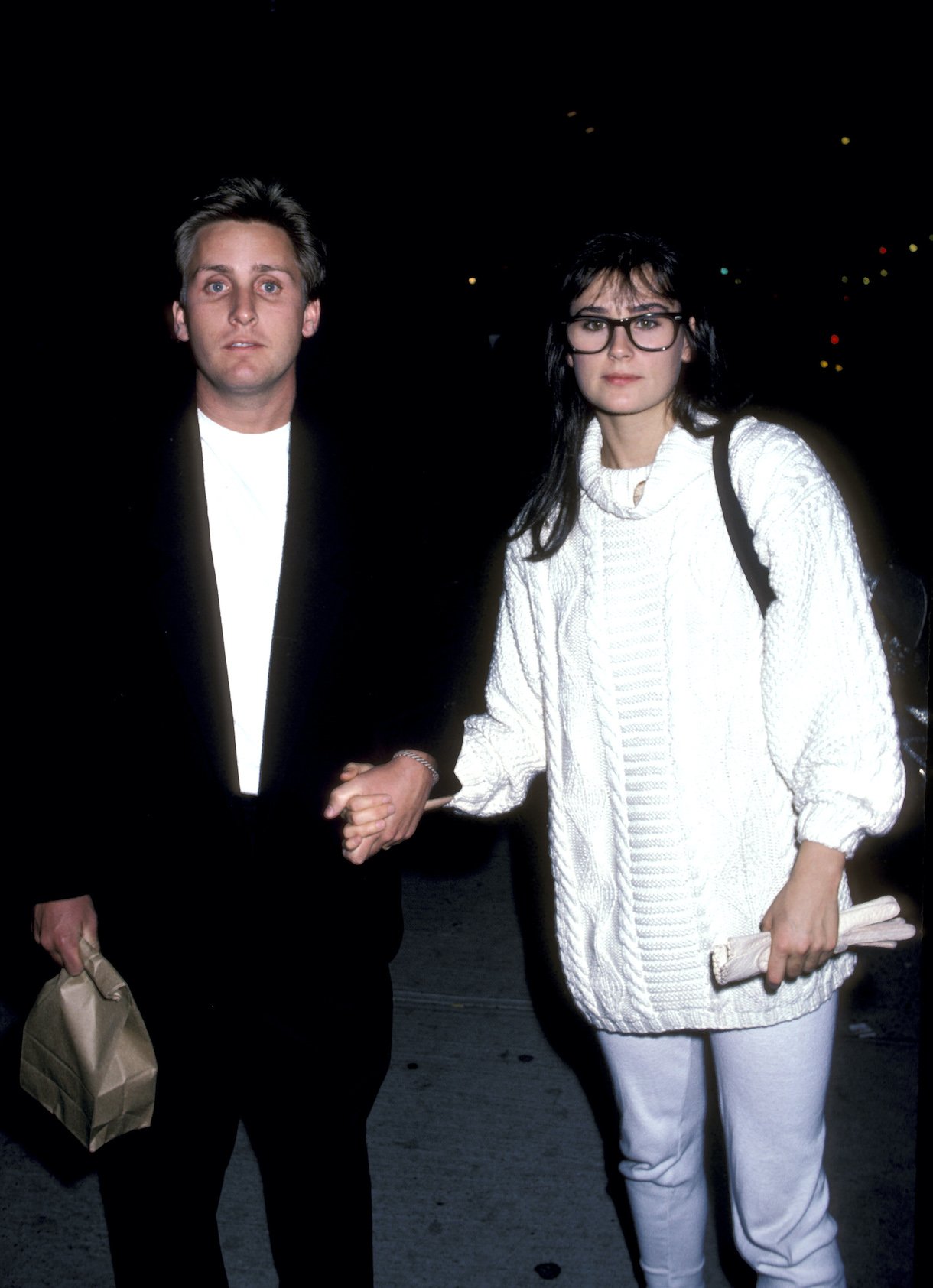 Life imitated art for Moore, who admits in her recently published memoir that she struggled with addiction as well. Luckily, Schumacher staged an intervention for the actor and forced her to attend rehab to maintain her role in the film. She got sober soon after and became extremely close with Estevez on set.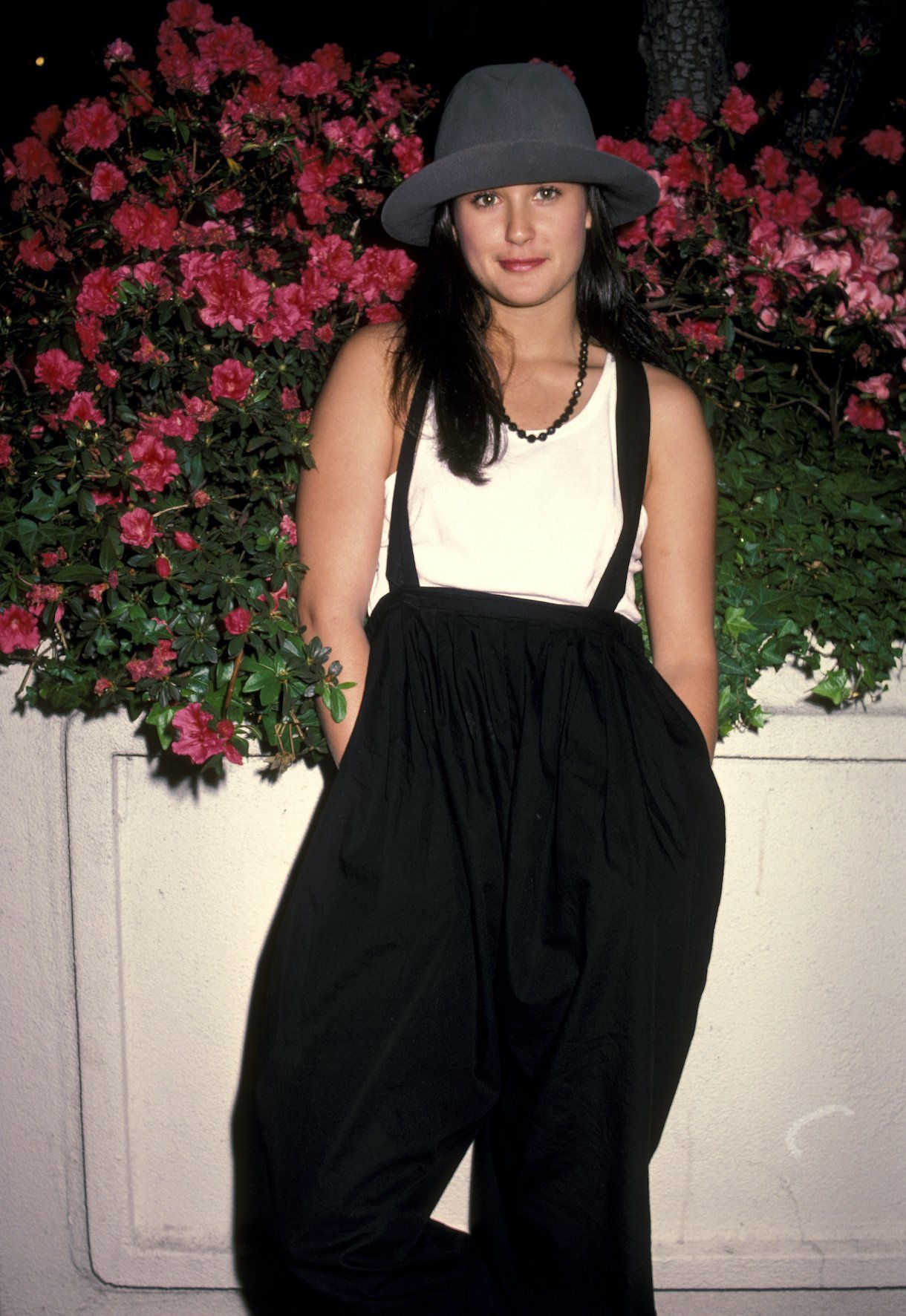 Moore says that Estevez and his family were a "good influence" on her. They were sober, and their family unit had a structure to it that she always craved. (The Ghost actor reveals in her book how chaotic her home life was.) 
And after only six months of dating, the two got engaged. Moore writes, "He was very sweet, very attentive, and looking back, I think a major factor in how quickly we moved was that I was craving a family. He had a close relationship with his." 
Demi Moore broke off her engagement with Emilio Estevez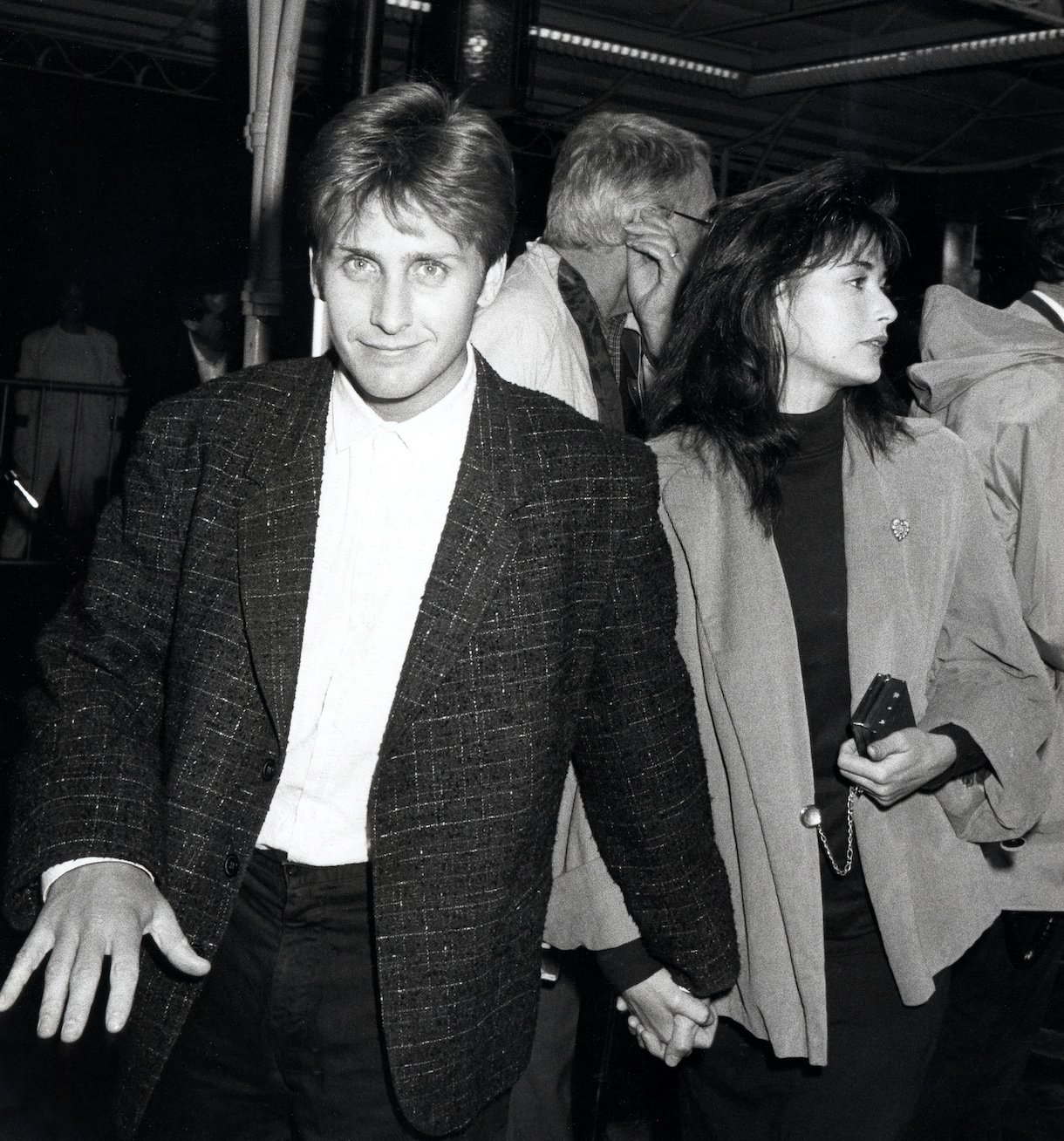 After learning that Estevez had gotten an "ex" girlfriend pregnant, Moore found it more and more difficult to trust her fiance. Her friend had told her that she spotted the actor out with another woman, which was the tipping point for Moore. 
And after attending a therapy session, her therapist warned her against marrying Estevez.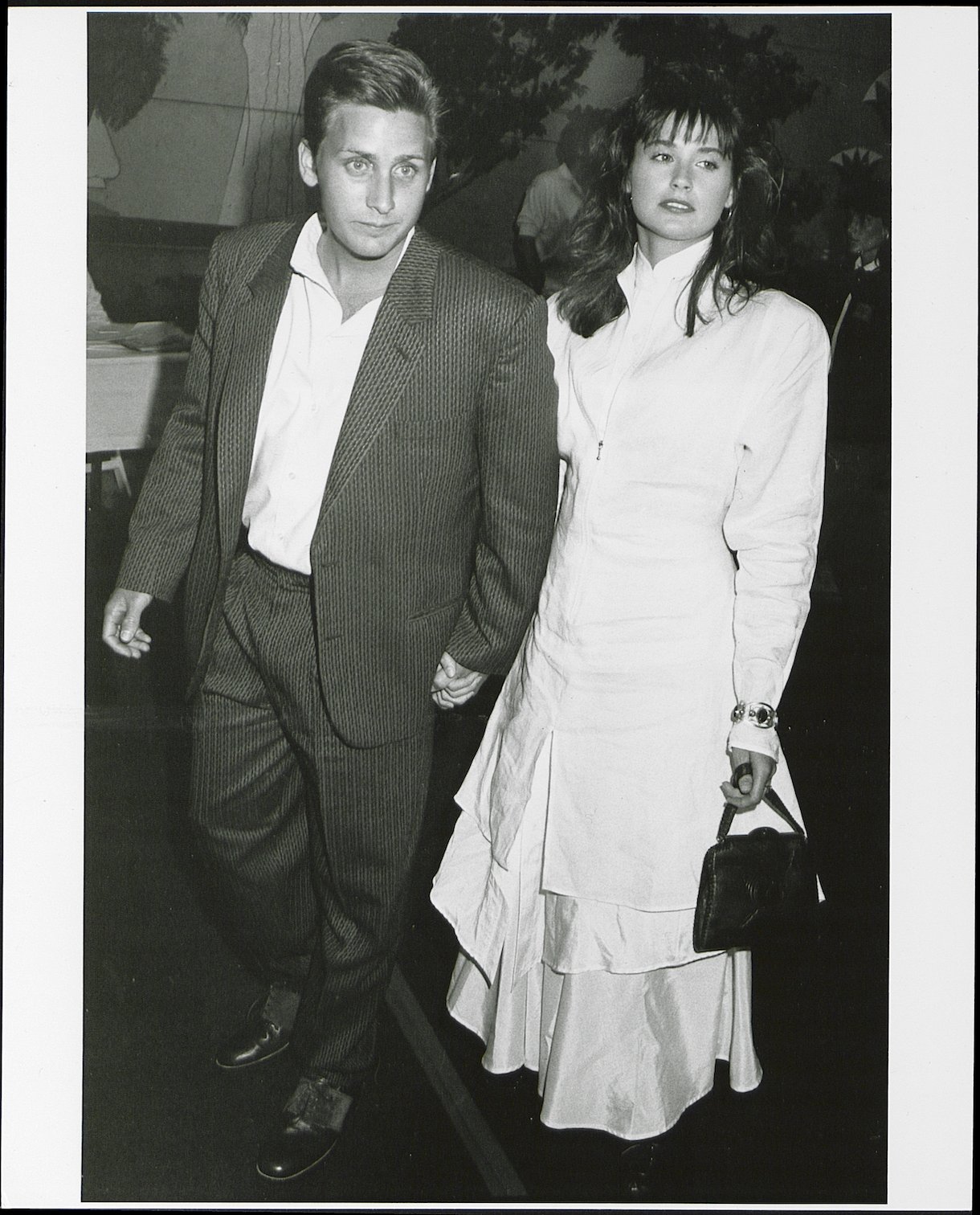 She said, "Ordinarily, I prefer for a patient to come to an understanding on her own. But I don't have time to let that happen, so I just have to tell you: If you marry him the way things are right now, you're going to ruin your life."
So she officially decided to break off their engagement. And according to her memoir, Estevez desperately wanted to win her back.
She says, "He showed up in no time with a tattoo of a broken heart, trying to get me back. I think he was one of those men, at least in his youth, who found you much more interesting once he'd lost you. But it was too late: once I'm done, I'm done."
Demi Moore and Emilio Estevez remain good friends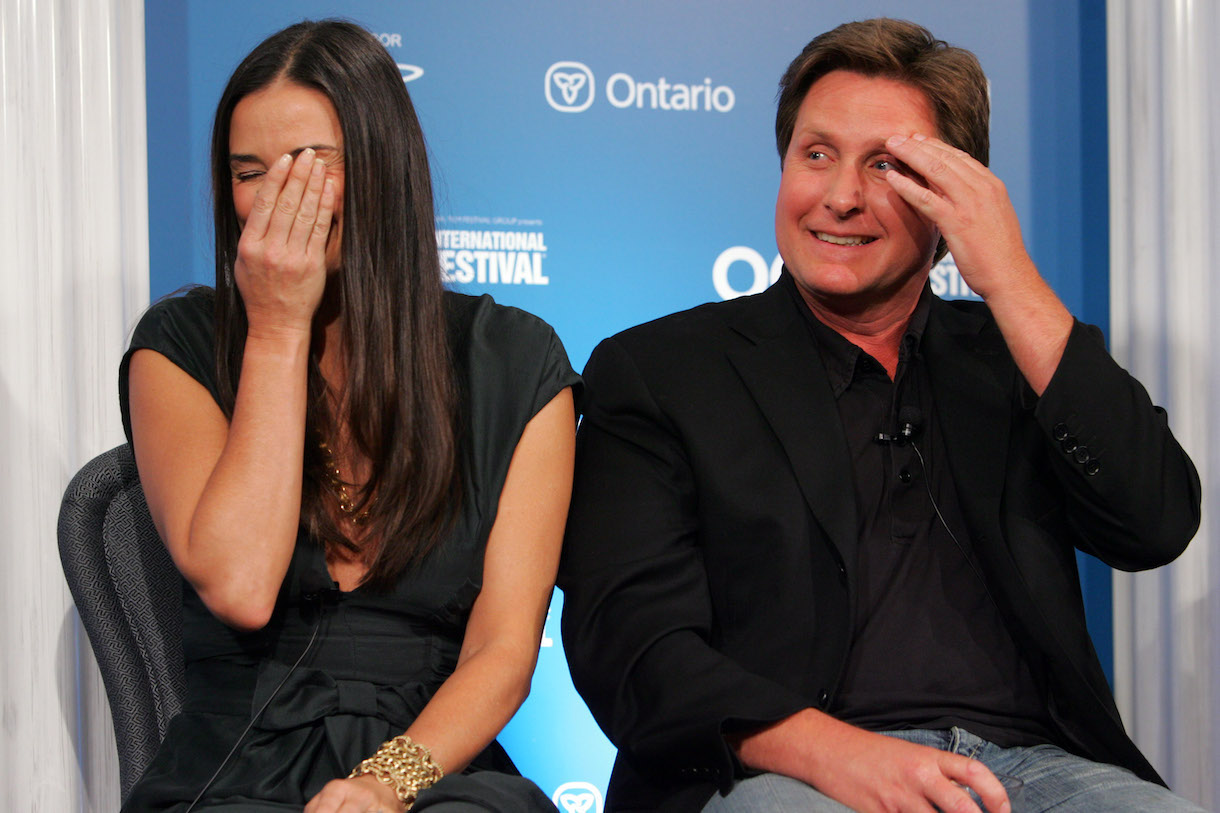 Fortunately, Moore and Estevez were able to maintain a solid friendship following their split. And believe it or not, if it weren't for Estevez, Moore would never have met Bruce Willis.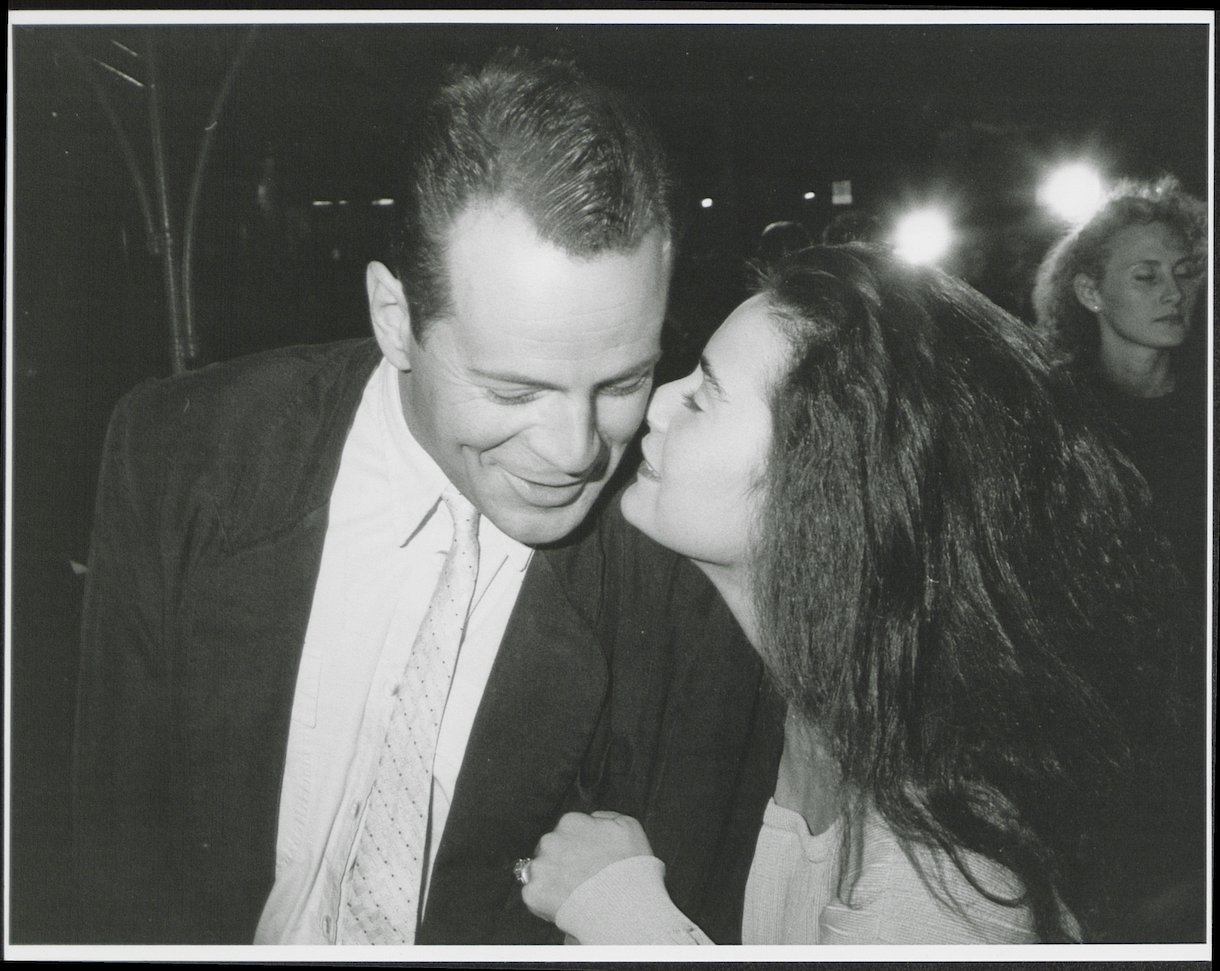 Willis and Moore met at the premiere party of the 1987 film, Stakeout. The film stars Estevez, and he brought Moore with him as his date. (They just went as friends, though.) At the premiere, Willis couldn't take his eyes off of Moore all night. 
This made Estevez extremely jealous. 
"He's all over you like a cheap suit in the rain," Estevez told Moore. 
Later that night, Willis would ask for Moore's number.
Four months later, they were married.