Emily Blunt Considers This Film To Be Her Big Break, And It's Not What You'd Think
Emily Blunt has solidified herself as one of today's hottest actresses. Showing a range from comedy and action to drama and thriller, Blunt can basically pull off any role she lands. With blockbusters that include Mary Poppins, A Quiet Place, and The Girl on the Train, Blunt is considered a serious box office draw.
Though most probably remember her first big role as Meryl Streep's snooty, worn-out assistant in the 2006 hit The Devil Wears Prada, Blunt feels it was this film that put her on the map.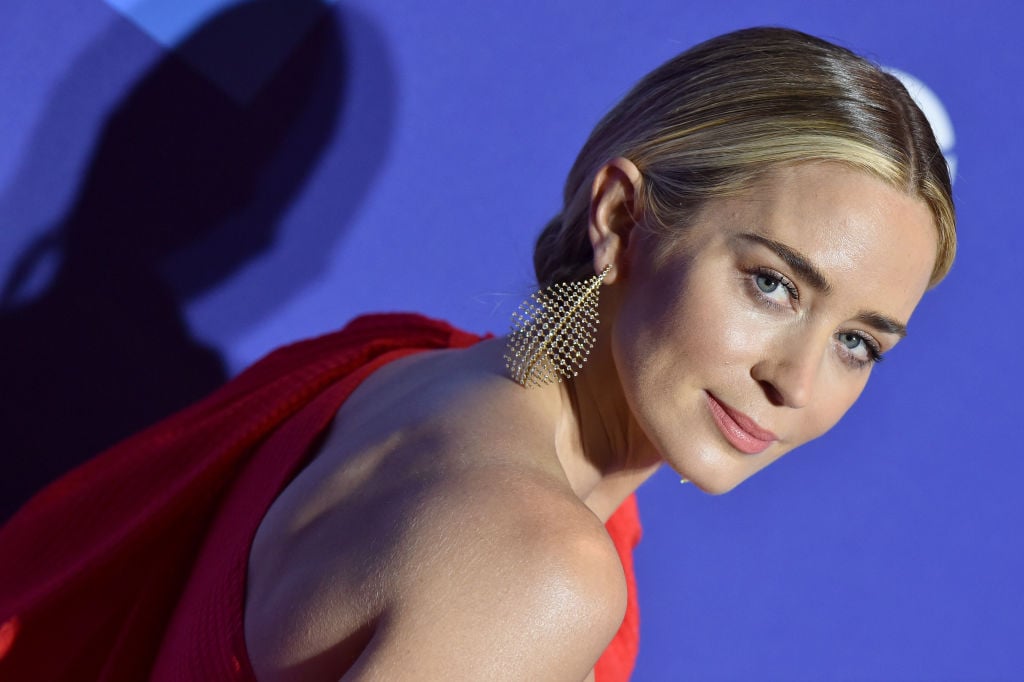 Blunt can pull off a cast of characters
When asked if she gravitated toward playing a specific type of character, Blunt revealed that she would prefer not to be typecast. "I actually strive to not find a common thread. I like all different genres. Drama, comedy, thrillers, fantasy," she told Vulture in 2015. "I don't like to strategize about what my next move might be because I'm starting to really enjoy the unknown of it all."
Apparently, Blunt enjoys surprises when it comes to her professional life. "I work best when I have no idea how I'm going to do it," she said. "If that's my feeling when I first read a script, it's usually why I want to do it."
Pre-'Devil'
Though she officially started in show business in 2002, according to IMDb, Blunt was considered a scene stealer in her role as Emily playing alongside Meryl Streep and Anne Hathaway in The Devil Wears Prada. She was literally given the title of Best Female Scene-Stealer for her performance by Entertainment Weekly.
Yet Blunt considers playing a lonely young girl in a 2004 film as her big break. "There was a film before [The Devil Wears Prada] called My Summer of Love, which I think brought me into the conversation," the actress revealed. "It was such a weird little film, but the one where I learned the most because I hadn't trained at all."
She starred as Tamsin in the movie with Natalie Press, about two girls from opposite sides of the social spectrum. The actresses shared an Evening Standard British Film award for Most Promising Newcomer, as reported by IMDb.
Though she credits the 2004 movie as getting her foot in the door of show business, Blunt realizes that co-starring with powerhouses Streep and Hathaway got her internationally noticed. "Devil was the film everyone loved and saw, so it had a huge impact on my career," the Mary Poppins actress said. "It helped reveal a certain part of me; I wasn't just the ingenue or the English rose. It helped me be seen as a character actor, which is what I'd always wanted… The film still has such legs to it. And men love it, too. I don't think any of us realized what it was going to be when we were shooting it."
Inspiration from the greats
Married to A Quiet Place co-star and director John Krasinski, the couple is already working on a sequel to the blockbuster. Gaining inspiration from a myriad of films and actresses, Blunt gravitates toward variety.
"I saw Gone With the Wind and absolutely loved Vivien Leigh. She was incredible. I wanted to be Scarlett O'Hara," she told Vulture. "And then, rather inappropriately, my dad brought home Jaws for me to watch when I was 12. It had a huge impact on me because not only was I terrified by it — I'm a victim of Steven Spielberg in the sense I'm still scared to swim in the ocean — but I remember being very moved and frightened, even at that age, by the scene when Robert Shaw talks about the USS Indianapolis going down."
Blunt made a point of trying to understand the motivation behind some of today's most legendary actresses in heavy-hitting performances to help her perfect her craft. "When I started to really appreciate acting as an art form, I fell in love with Meryl Streep and then with Cate Blanchett," she revealed.
"I remember seeing Cate in Elizabeth and thinking, 'Who is that? What is she doing? Oh my God. How does she do it?' I love watching actresses and asking myself those questions. The biggest trick to acting is hiding the trick, you know?"
Blunt is clearly making a name for herself that is sure to be in the same league as with many of today's Hollywood icons.