Emily Blunt Credits Ina Garten's Famous Roast Chicken Recipe With Winning John Krasinski's Heart
Emily Blunt found out firsthand the way to someone's heart is with a delicious homecooked meal. The actor said Ina Garten's legendary roast chicken recipe delivered on its nickname 'engagement chicken,' sharing in an interview that she cooked it for John Krasinski while they were dating.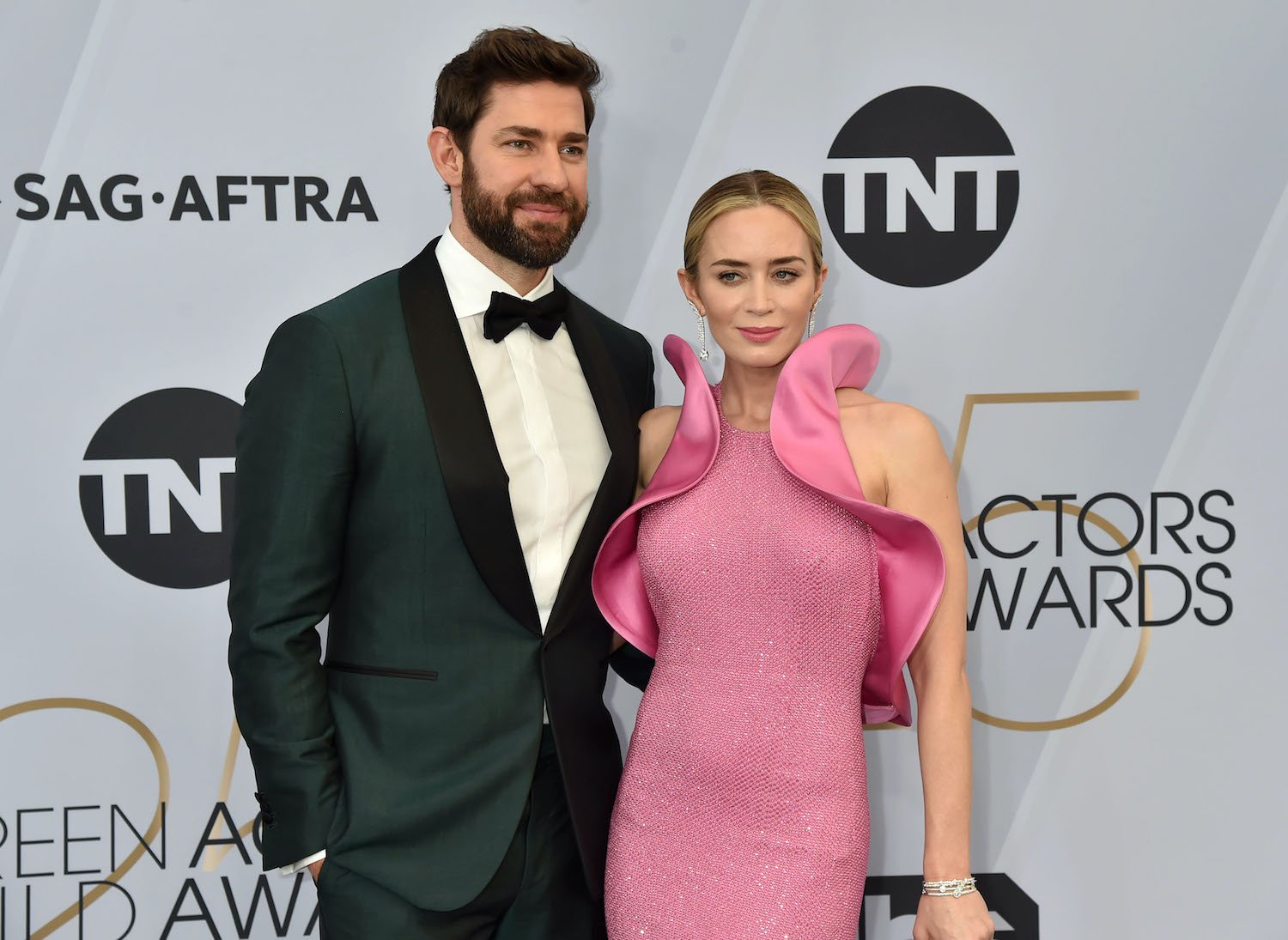 Emily Blunt said Ina Garten's 'engagement chicken' made John Krasinski propose to her
It's unclear how quickly someone is moved to propose after consuming the Barefoot Contessa star's engagement chicken, but Blunt believes the meal definitely played a part in Krasinski's proposal. There's magic in Garten's easy roast chicken recipe, after all.
During an Oct. 26 interview with iHeartMedia's River Café Table 4 podcast, Blunt reflected on making the Barefoot Contessa star's famous roast chicken for Krasinski while they were dating.
"It was one of the first things I made for John," she said about chicken noodle soup that uses leftover roast chicken or chicken thighs.
When asked about whether she cooked something special for Krasinski while they were dating, Blunt said she didn't give it too much thought. "It's funny, I guess I just made something that I knew he would love," Blunt shared. "I mean, a roast chicken, who doesn't love roast chicken? And the roast chicken I love is Ina Garten's roast chicken, it's called her 'engagement chicken.' Because I think when people make it for people, they get engaged or something."
Blunt went on to explain the simplicity of the recipe. "Lemon, garlic, onions up the chicken, thyme, salt, and pepper, all that," she noted. "And you scatter onions around the chicken, but you pack them in really tight into the tray. And then you roast them really high, about an hour and 20 minutes and they're done and they're perfect."
She added, "When you take the chickens out you then kind of sauté in some wine and some butter into that oniony, garlicy mixture. Oh my God, it's divine. It's really sticky and yummy."
"And then he fell in love," the interviewer said. Blunt confirmed with a laugh, "That's it. That's all it took!"
Garten explained why her recipe was dubbed 'engagement chicken'
Garten spoke about her roast chicken recipe during a 2018 interview on Sunday Today, explaining how it might have prompted Prince Harry to propose to Meghan Markle.
"I do know that she liked to cook my roast chicken, right? Which we call engagement chicken because whenever you make it, somebody asks you to marry them," Garten said. "There are rumors that that's what she did for Prince Harry. Without me, it would never have happened.
She continued, "And it's a roast chicken. I mean, isn't that a wonderful story?"
The Barefoot Contessa star shared how the recipe earned its nickname. She said she learned from an editor at Glamour magazine that women who made the chicken for their boyfriends got engaged shortly thereafter. "They said to me, 'Oh my god, we make your roast chicken all the time and we call it engagement chicken because every time somebody in the office makes it for her boyfriend, they're engaged within 24 hours,'" Garten explained.
"And I thought, 'It's a roast chicken! How great… how powerful is that? That's just wonderful," she added.
RELATED: John Krasinski Shares the Secret of His Marriage to Emily Blunt and It's So Sweet
Related post url: