'Emily in Paris': Camille Razat Is Confidently Team Alfie — Here's Why
'Emily in Paris' star Camille Razat really wants Emily Cooper to end up with her newest love interest, Alfie. Here's why.
Many Emily in Paris fans are still deciding whether they're Team Gabriel or Team Alfie. To star Camille Razat, though, the answer is a no-brainer. Netflix's Emily in Paris Season 2 introduces Alfie (Lucien Laviscount) as Emily's (Lily Collins) cynical new love interest, adding another layer of complication to her affair with her neighbor, Gabriel (Lucas Bravo). While Emily and Gabriel have shared chemistry since their first meeting, Razat, who plays Gabriel's ex-girlfriend Camille, thinks the titular character would be better off with Alfie. Here's why.
[Spoiler alert: The following story contains spoilers for Emily in Paris Season 2.]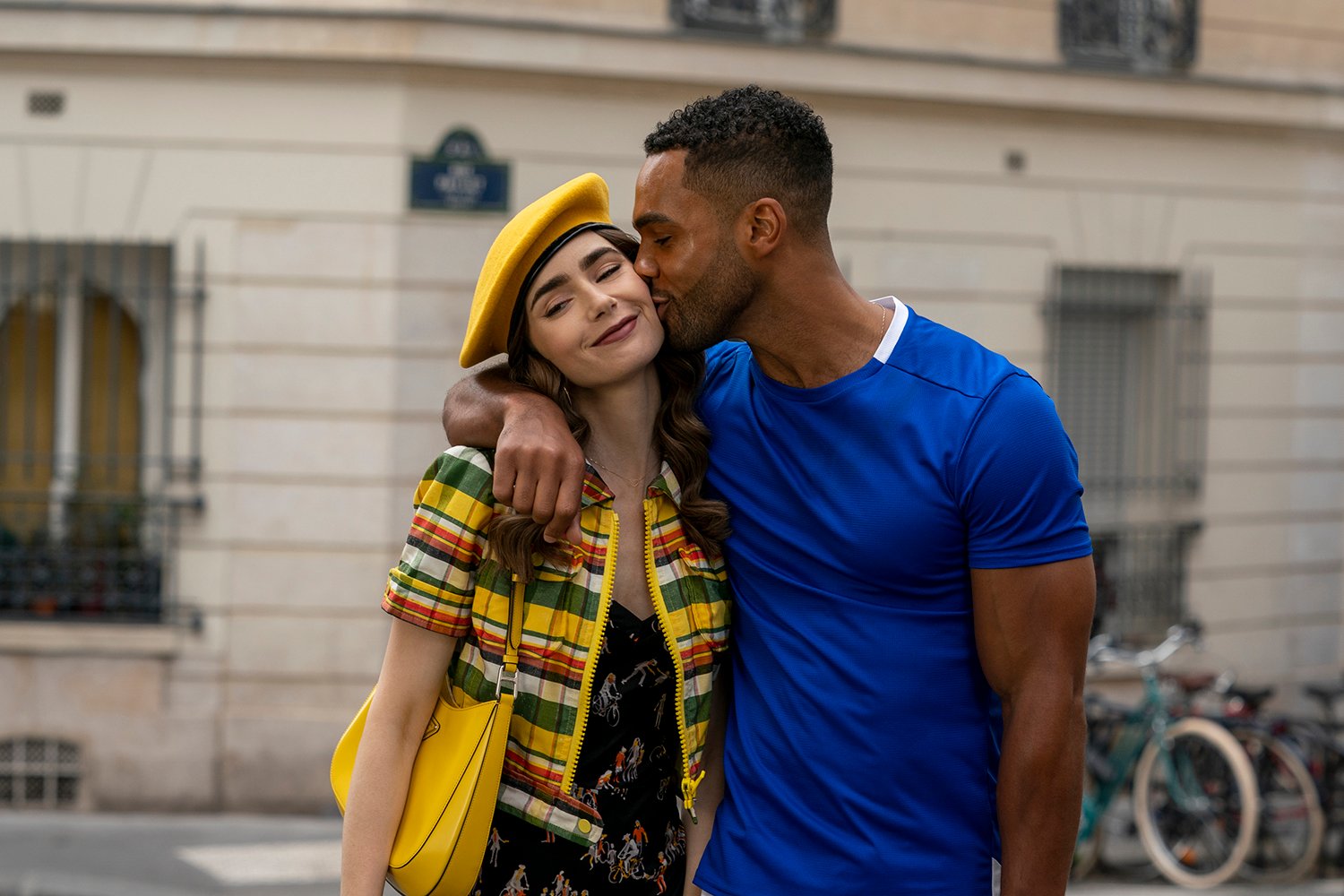 Emily must choose between Gabriel and Alfie in 'Emily in Paris' Season 2
Season 2 sees Emily deal with the aftermath of sleeping with Gabriel. Camille finds out about the affair, causing a rift between her and Emily. However, the two friends eventually work things out and agree that they would both stay away from Gabriel. Of course, it's never that simple; Emily struggles to deny her feelings for her neighbor for the rest of the season.
At the same time, Emily forms a bond with Alfie, her partner in French class. The two begin dating, but things become complicated when Alfie admits he's heading back home to Britain sooner than expected. He believes they can make their relationship work long-distance and gives Emily time to think about it.
In a moment of clarity, Emily heads to Gabriel's apartment to finally choose him. However, she finds Camille there, and Camille says she and Gabriel are back together.
By the end of season 2, Emily has some choices to make. She can head back to Chicago and forget her life in Paris, or she can stick around and try long-distance with Alfie. Of course, that would also mean dealing with the pain of seeing Gabriel and Camille together. And with a cliffhanger ending, fans will have to wait until season 3 to see what Emily decides.
Why Camille Razat firmly believes Emily should be with Alfie
In a recent interview with E! News, Razat explained that she'd like to see Emily pursue her relationship with Alfie. Admittedly, part of her stance has to do with wanting Camille to "get [her] man back." If Emily is happily dating Alfie, Camille and Gabriel can patch their own relationship without confusion.
In addition to that, Razat also said she thinks Alfie is a better match for Emily.
"I think Alfie is great," the French actor said. "And I think he's a great match because he's very genuinely funny. And he makes her laugh. Gabriel doesn't make her laugh so much. It's a different type of relationship. And I think Emily needs someone that makes her laugh."
Lucien Laviscount and Lucas Bravo aren't as sure
While Razat already knows whom she wants Emily to date, Laviscount and Bravo are open to seeing how things play out. In the same interview, Laviscount leaned toward Team Alfie but said Emily just needs someone who will "take her out of her bubble of working so hard."
"I think Alfie gives her a great gateway to just be free and open and just to explore herself for herself without having to worry about anyone else," he said. "She can just be herself with Alfie. So if Alfie is that guy for her long-term, who knows?"
On the other hand, Bravo remained totally neutral.
"It's hard for me to say who's a better match because they are such different characters. Gabriel, he's just this lost, hopeless romantic, passionate guy. And Alfie is very down-to-earth and is working in finance. It's two different worlds," Bravo added. "I cannot answer this question, just as much as Emily cannot answer this question."
Emily in Paris Season 2 is now streaming on Netflix.