'Emily in Paris': Camille Razat Feels 'Weird' Kissing Lucas Bravo Because of 1 Film They Did Together
Camille Razat and Lucas Bravo play a couple in 'Emily in Paris,' but Razat says it's a bit awkward to kiss her on-screen partner. Here's why.
Emily in Paris couple Camille and Gabriel seem like a perfect match on-screen (except for all the love triangle drama, of course). In real life, though, actors Camille Razat and Lucas Bravo had an awkward adjustment to playing romantic scene partners in the Netflix series. As Razat revealed in a recent interview, she felt "weird" kissing Bravo at first. Here's why.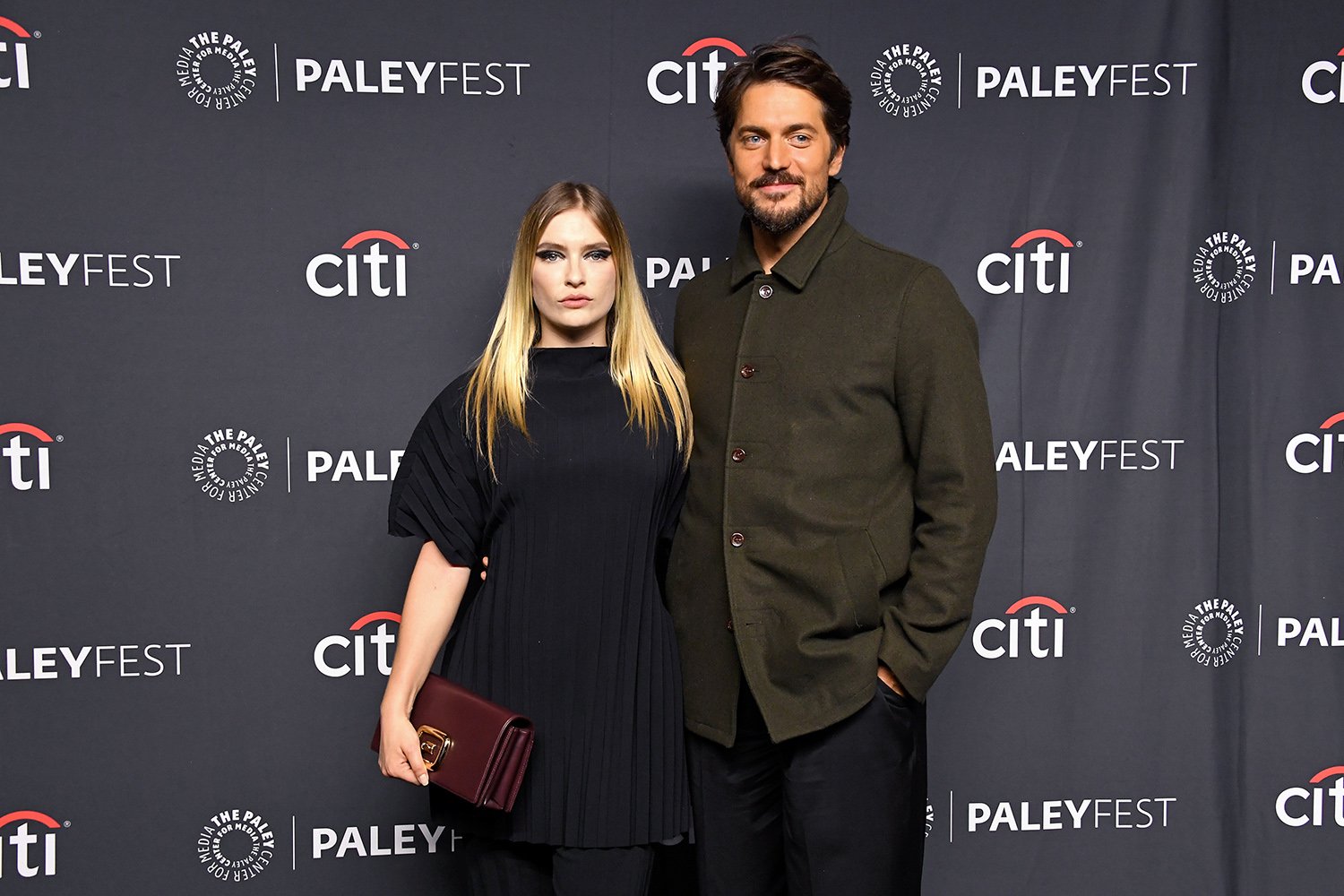 Camille Razat and Lucas Bravo play a complicated couple in 'Emily in Paris'
Bravo's Gabriel and Razat's Camille make up two-thirds of a love triangle with Lily Collins' Emily Cooper. In season 1, the American expat met Gabriel and shared a kiss with him before meeting his girlfriend, Camille. Gabriel and Emily then spent the first season trying to hide their feelings for each other from Camille.
In the finale, Gabriel announced his plans to move from Paris to Normandy, which caused him and Camille to break up. Emily and Gabriel spent one last night together, only for Emily to find out that Gabriel wasn't going anywhere after all.
Season 2 picked up where the finale left off — in a messy situation. Emily considered getting together with Gabriel but hesitated because of how much Camille missed him. Then, Camille learned about Emily and Gabriel's night together and distanced herself from both of them.
After days of trying to apologize, Emily finally reconciled with Camille, but it came at a cost: She had to stay away from Gabriel. Camille promised to do the same. However, in the season 2 finale, Emily visited Gabriel's apartment to express her feelings, only to find Camille moving in after she and Gabriel got back together.
Camille Razat felt awkward kissing Lucas Bravo in 'Emily in Paris' because he's 'like a brother'
Camille Razat and Lucas Bravo have shared a few on-screen kisses in the first two seasons of Emily in Paris. In a recent interview with Elle Australia, Razat opened up about what it's really like to kiss her fellow French castmate.
"It was weird because we were friends, and he's like my brother in real life," Razat explained.
To make things even weirder, Razat and Bravo did play siblings in a 2019 French short film, Caprice. According to Kiss Kiss Bank Bank, they portrayed brother-sister duo Arsène and Ophélie, who hoped to throw a party while their parents were out of town. However, when their "prudish" cousin unexpectedly came to town, Arsène and Ophélie had to convince her to play along.
After their work together on Caprice, Razat and Bravo felt awkward playing a couple. Thankfully, Razat said they quickly moved past the discomfort.
"I was like, 'Are we gonna kiss each other? That's disgusting!' It was so weird, but we laughed and just moved on. But yeah, it was weird, honestly," she added.
Camille Razat would rather see her character on her own
Razat also shared her hopes for the love triangle in Emily in Paris Season 3. For starters, she'd like to see Emily stay with her new boyfriend, Alfie (Lucien Laviscount). As for Camille, Razat said she'd prefer that her character run solo for a while.
"I would prefer that because I think you cannot force someone to love you. If he loves another girl, that's it, you can't fight it, and you have to just take your pride and leave," Razat explained.
On the other hand, Razat knows that won't make for very interesting stories in the new season. Instead, she'll just embrace the drama.
"I expect more chaos and drama to play out because I love playing drama," she added.
Emily in Paris Seasons 1 and 2 are now streaming on Netflix. Season 3 is currently in production.