'Emily in Paris' Creator Darren Star Responds to Criticism Over French Clichés — 'I'm Not Sorry'
Sex and the City fans were absolutely delighted to find that the series creator, Darren Star, lent his talents to a brand new series on Netflix. Emily in Paris follows an American marketing executive as she discovers the City of Love for the first time after being transferred there for work.
Fans and critics have mostly positive things to say about the series, which so far only includes one season. But French natives do not love Star's perception of their country. While the comedy-drama does depict the beauty of the city, it also relies heavily on stereotypes about French people, from promiscuity to rudeness.
Star recently went on record explaining why he depicts the French with clichés and if he regrets that decision. Spoiler alert: He's not even slightly sorry.
'Emily in Paris' follows an unflappable female lead to Paris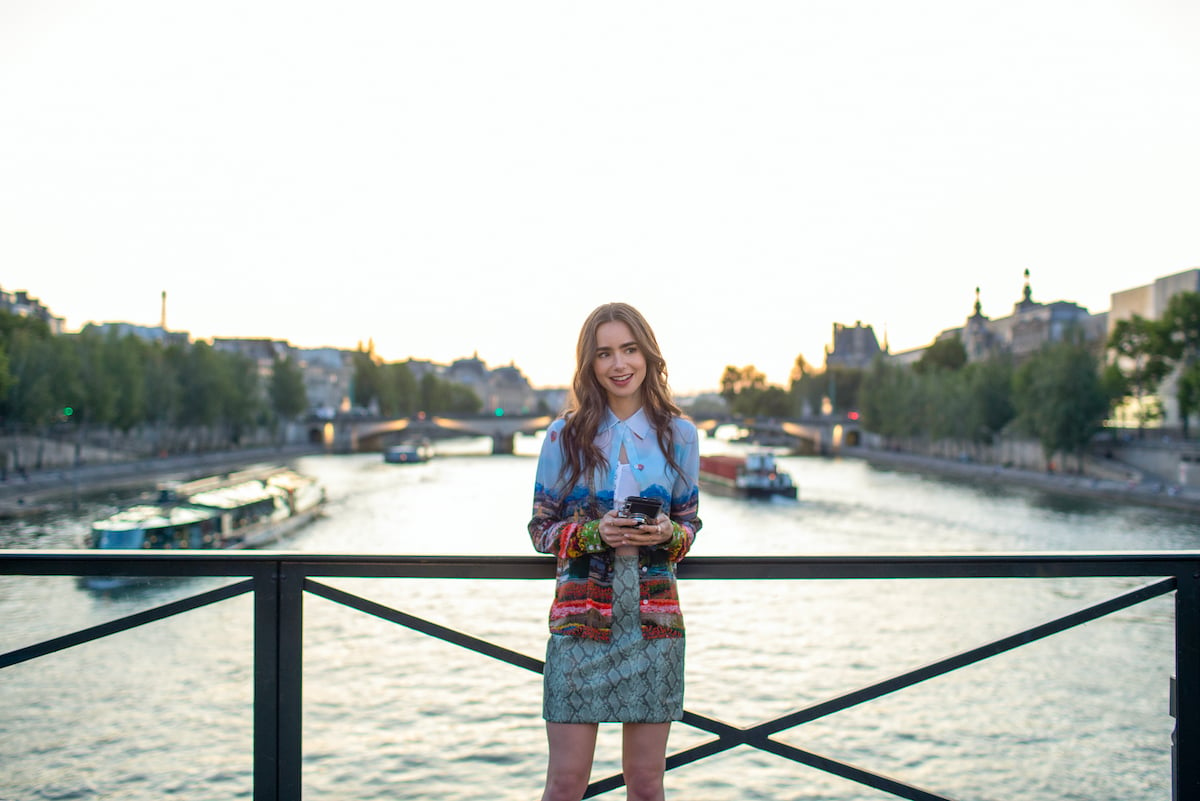 The series focuses on Emily Cooper (Lily Collins), a 20-something single American professional who unexpectedly gets sent to Paris for work. She goes to help onboard a smaller marketing firm her company acquired. Emily is bright, focused, and enthusiastic, which stands in stark contrast to her new coworkers. They despise Emily before she even arrives and act totally rude to her.
And they're not the only ones. Emily's new world includes surly shop owners, a landlord who can't stand her, and a short-term love interest who thinks he's better than everyone else. Some French stereotypes highlighted during Emily in Paris is that Parisians smoke non-stop, obsess over being thin, commit adultery, and act superior to others.
Poor Emily is just an innocent victim of their rude culture, or so it appears.
Darren Star doesn't regret including French stereotypes
The SATC alum sat down with The Hollywood Reporter to discuss the new series. Star defended his creative decisions, saying he wouldn't go back and change a thing despite how badly the French media reacted to Emily in Paris.
"The show is a love letter to Paris through the eyes of this American girl who has never been there," the 59-year-old producer said.
"The first thing she is seeing is the clichés because it's from her point of view. I'm not sorry for looking at Paris through a glamorous lens. It's a beautiful city, and I wanted to do a show that celebrated that part of Paris."
French reviewers slam 'Emily in Paris'
Though American TV critics including THR called Emily in Paris, "strikingly watchable, an escapist confection brimming with easily digestible plots, costumes and characters," their French counterparts were not as enamored by the Netflix series.
Reviewer Charles Martin wrote in Premiere, "[In Emily in Paris] we learn that the French are 'all bad' (yes, yes), that they are lazy and never arrive at the office before the end of the morning, that they are flirtatious and not really attached to the concept of loyalty, that they are sexist and backward, and of course, that they have a questionable relationship with showering. Yes, no cliché is spared, not even the weakest."
Another wrote (via THR), "Embarrassing series, completely wrong image of Paris. It's ridiculous, badly acted. As if Paris was all about fashion, romance, and croissants. No."
Apparently, something got lost in translation. We'll see if season 2 brings any redemption for Star and his Emily in Paris.