'Emily in Paris': Lily Collins Promises Emily Will 'Try Harder' to Embrace French Culture in Season 2
Emily is working hard to correct her mistakes in Paris. Darren Star's rom-com Netflix series, Emily in Paris, became an instant hit in 2020 for the way it took viewers on a Parisian adventure amid the global coronavirus (COVID-19) lockdowns. Still, along with the show's fan base came an equal number of viewers who hated every part of it. Emily in Paris became one of 2020's most polarizing shows, particularly because of its French clichés and culture-deaf approach. Thankfully, according to star Lily Collins, Emily in Paris has considered the feedback and will do better in season 2.
[Spoiler alert: The third section of this story contains spoilers for Emily in Paris Season 1.]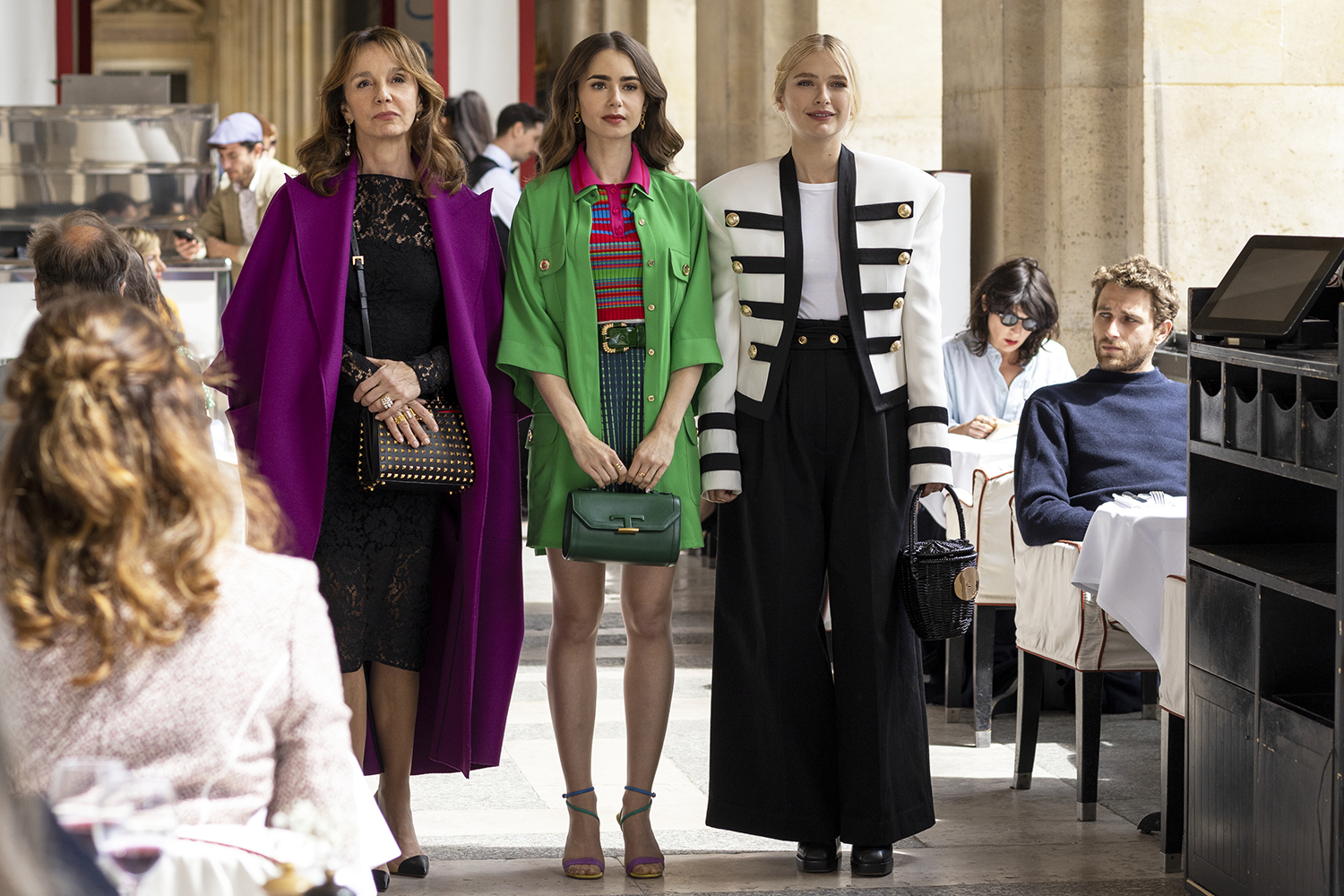 'Emily in Paris' received backlash for a few reasons
Emily in Paris follows a young marketing professional/budding social media influencer named Emily (Lily Collins) as she travels from Chicago to Paris to work with a luxury brand. Her new coworkers do not take kindly to an American working in their office, which means Emily has to prove herself fit for the job. Unfortunately, her ignorance of French culture and language doesn't help things.
The cultural divide is supposed to provide a comical storyline, but many Parisian viewers have taken offense to it. Emily in Paris Season 1 depicts French people as lazy, flirtatious, sexist, and rude. Essentially, it covers every cliché it can manage. Plus, Emily doesn't make much effort to understand the culture, and she comes across as very … touristy. And anyone who lives in a tourist-heavy area may know that these visitors aren't always respectful, even if they mean well.
In addition to the French cliches, many people noticed the cast's lack of diversity. Emily in Paris does include cast members from minority groups, but their characters have very little development or backstory. The show also failed to include any representation for other groups in France, like Algerians and Moroccans.
Lily Collins says Emily will do better in season 2
Despite Darren Star's unapologetic attitude toward the season 1 backlash, Emily in Paris will apparently make changes. That's according to Collins, who told Glamour that the upcoming season 2 corrects the show's mistakes.
For starters, the actor said Emily will put more effort into learning the culture. She'll take her French language class more seriously and embrace the culture's history.
"You really go into different areas of the city and see Emily trying a little harder and making an effort in her new city," Collins revealed. "She's really leaning into the environment and allowing herself to embrace it and become one with it."
In addition to embracing French culture, Emily in Paris Season 2 will also address the diversity problem. Collins said that she pushed to include more "women, people of color, and also sexual orientation" in the story.
A handful of actors join the cast in season 2, including Lucien Laviscount, Jeremy O. Harris, and Arnaud Binard. Additionally, supporting characters receive more backstories, including Emily's French coworkers Sylvie (Philippine Leroy-Beaulieu), Luc (Bruno Gouery), and Julien (Samuel Arnold).
"If there's ever an opportunity to be better, do better, and have more representation and inclusion, you should run with it," Collins added. "There were certain conversations that we became a part of … and while I don't think I expected to be thrown into it [this way], I felt like it was definitely an opportunity to be able to do better in season 2. It was definitely difficult to go through in a sense, but nowhere near as difficult as what the overall conversation was. And that was what was most important."
'Emily in Paris' Season 2 will see Emily's life in 'chaos'
Emily may become more culture-focused, but her life will still be fairly chaotic. After all, that's where the comedy part of romantic comedy comes in.
Season 1 sees Emily enter a love triangle with Gabriel (Lucas Bravo) and Camille (Camille Razat). Plus, she explores other romantic interests like Mathieu Cadault (Charles Martins). All of that drama will be present in season 2, plus more, as Star told Entertainment Weekly in November.
"Her life is in chaos," Star said. "I don't think she's a person who's ever been involved in any sort of messy relationship. And the more she tries to control things, the more they actually get out of hand."
Emily in Paris Season 2 premieres on Netflix on Dec. 22.