'Emily in Paris': 3 Questions Fans Need Answered in Season 2
Emily in Paris fans can't wait to see more of their favorite social media guru in the City of Love. The Netflix comedy, starring Lily Collins, is currently filming its second season, but there's no release date at the time of this writing. For now, all fans can do is rewatch the first season and try to figure out where things will go. Here are four questions about Emily in Paris season 1 that fans need answered in season 2.
[Spoiler alert: The following story contains spoilers for the Emily in Paris Season 1 finale.]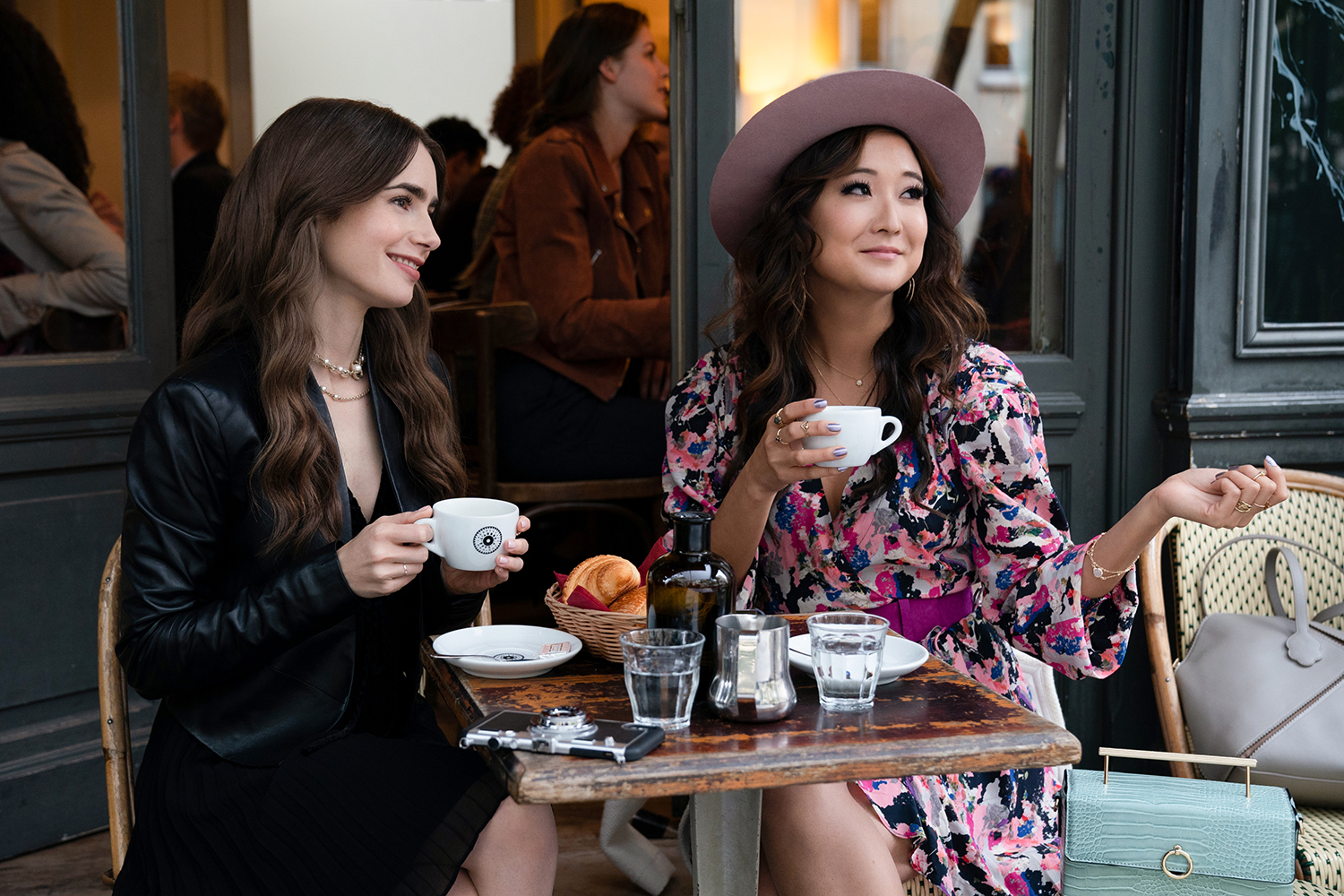 1. Does Camille know about Emily and Gabriel?
When Emily moved into her apartment in Paris to begin her work at the French marketing company Savoir, she met a handsome neighbor named Gabriel (Lucas Bravo). Throughout the season, Emily and Gabriel realized that they had chemistry and they eventually kissed, but there's one problem: Gabriel had a girlfriend. Camille (Camille Razat) befriended Emily and confided in her about Gabriel, which put Emily in an awkward position.
At the end of the season, Gabriel revealed that he was moving to Normandy and ended his relationship with Camille. He and Emily shared a night together before he left, and Emily felt better about moving forward, knowing that Gabriel would be gone. However, in a surprise twist, Gabriel decided to stay.
The finale showed a text from Camille asking Emily if they could talk, but the episode ended there. What does she want to talk about? Many fans wonder if Camille somehow found out about Emily and Gabriel's kiss or their night together. If she does know, what will it do to her friendship with Emily? At the moment, Camille is one of Emily's only friends in Paris, so it would be a shame to see her and Emily split.
2. Will Mindy begin a singing career?
Mindy (Ashley Park) became a close friend to Emily in season 1, as both women lived in America before moving to France for work. The sassy character started the season working as a nanny for a family in Paris, but Emily soon came to learn that Mindy was also a talented singer. When Mindy lived in China, she appeared on a singing competition, but performed poorly and left the country out of embarrassment.
At first, Mindy was too ashamed to ever try singing again, but Emily encouraged her to perform in the park, which brought in a crowd of spectators. Later, Mindy's friends set her up to perform at a Paris nightclub, where she impressed the crowd once more. The club offered her a job as an emcee a few nights a week.
Mindy quickly became a fan-favorite Emily in Paris character for her honestly toward Emily and her sense of humor. Some fans were eager to learn more about Mindy's life. At the end of the season, the character moved in with Emily after the family she nannied for fired her because of the nightclub job offer. Where will she end up in season 2? Will she pursue her singing career again now that she has the club to get her started?
3. Who will Emily end up with in season 2?
Gabriel wasn't Emily's only love interest during her first few weeks in Paris. The marketing professional spent a night out with a man named Fabien, but his behavior grossed her out and that was the last fans saw of him. She also dated Thomas, a pretentious philosophy professor, but his snobby attitude became too much for her.
Emily shared a kiss with Mathieu Cadault, fashion designer Pierre Cadault's nephew, and the two seemed to be going further with their relationship at the end of season 1. However, she also still had feelings for Gabriel.
On top of Emily's season 1 love interests, she'll apparently meet someone else in season 2. TVLine reported that Emily in Paris added three new cast members for the second season, including Lucien Laviscount, who will play a character named Alfie. According to TVLine, Emily and Alfie "have an antagonist relationship" that will develop into something more.
Which one of Emily's many entanglements will she decide to pursue? She'll surely have some confusing choices to make in Emily in Paris Season 2.
RELATED: 'Emily in Paris': Everything We Know About Season 2