'Emily in Paris' Season 2: Why Emily Isn't in Paris Anymore
You can take the girl out of Paris, but you can't take Paris out of the girl. After getting picked up for a second season in November, Emily in Paris finally started filming once again in May 2021. But there's one thing about the Netflix production that feels off, considering the series' name: Filming for season 2 did not begin in Paris. On the contrary, the cast and film crew were spotted elsewhere in France. This has left fans to wonder: What is Emily doing outside of Paris? Is this a permanent change of scenery?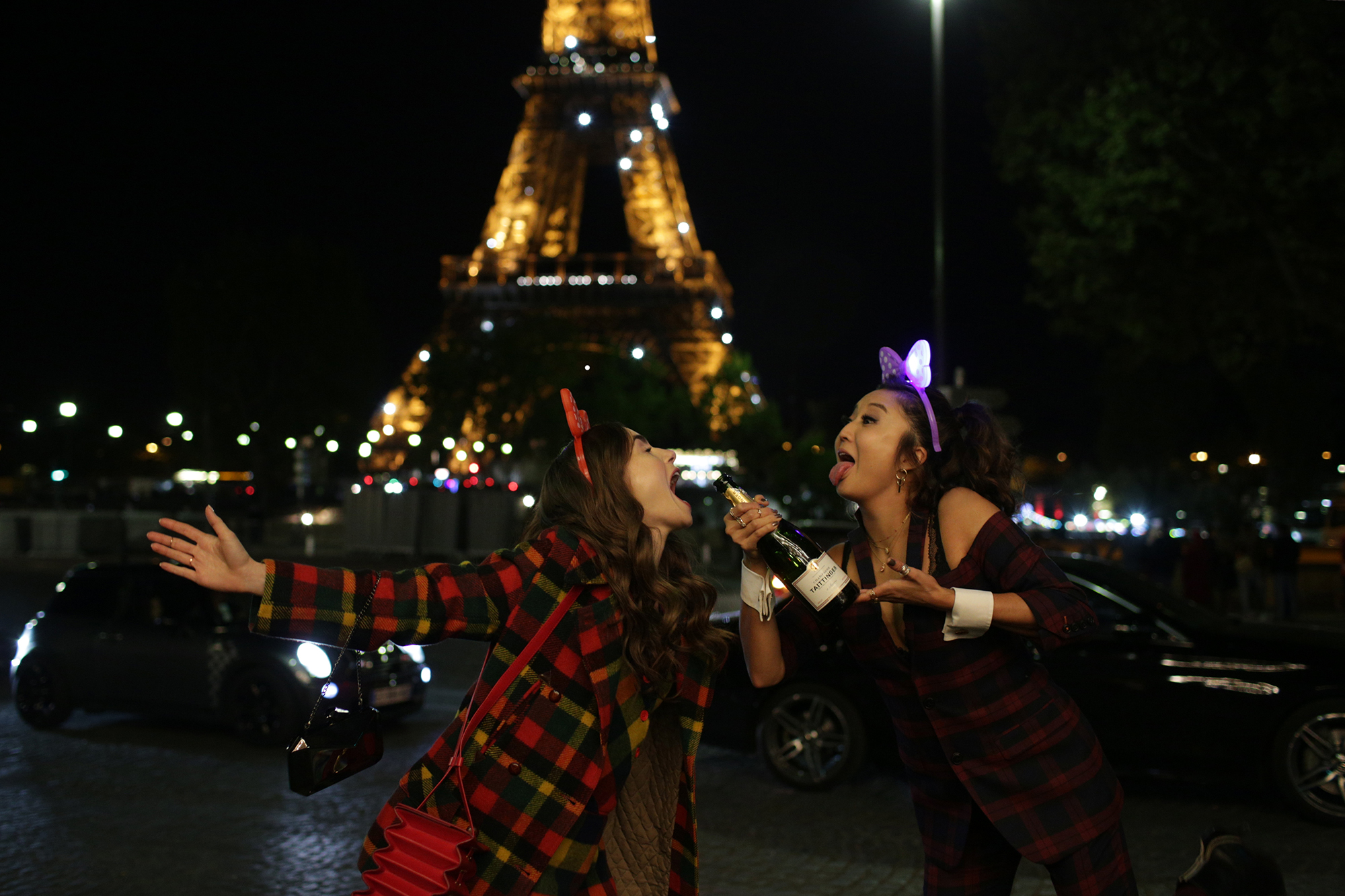 'Emily in Paris' has divided viewers around the globe
Emily in Paris debuted its first season in October 2020. The Netflix comedy, starring Lily Collins, follows a young American woman to Paris, where she manages social media accounts for a luxury marketing company. During her time in the City of Love, Emily develops quite the following on Instagram and becomes a budding influencer, which both wins and loses her points with her French boss. As Emily finds her way in Paris, she meets new friends and love interests, learns about French culture, and polishes her sense of French fashion trends.
Unfortunately, Emily in Paris did not sit so well with Parisians. Some French viewers had many negative comments about the first season, pointing mostly to the stereotypes sprinkled throughout the series. As a 20 Minutes review noted (translated by The Guardian), Emily in Paris is rife with "The berets. The croissants. The baguettes. The hostile waiters. The irascible concierges. The inveterate philanderers. The lovers and the mistresses."
In the United States, Emily in Paris received more praise. The show may have divided viewers around the world, but it still turned out to be Netflix's most popular comedy in 2020.
Emily in Saint-Jean-Cap-Ferrat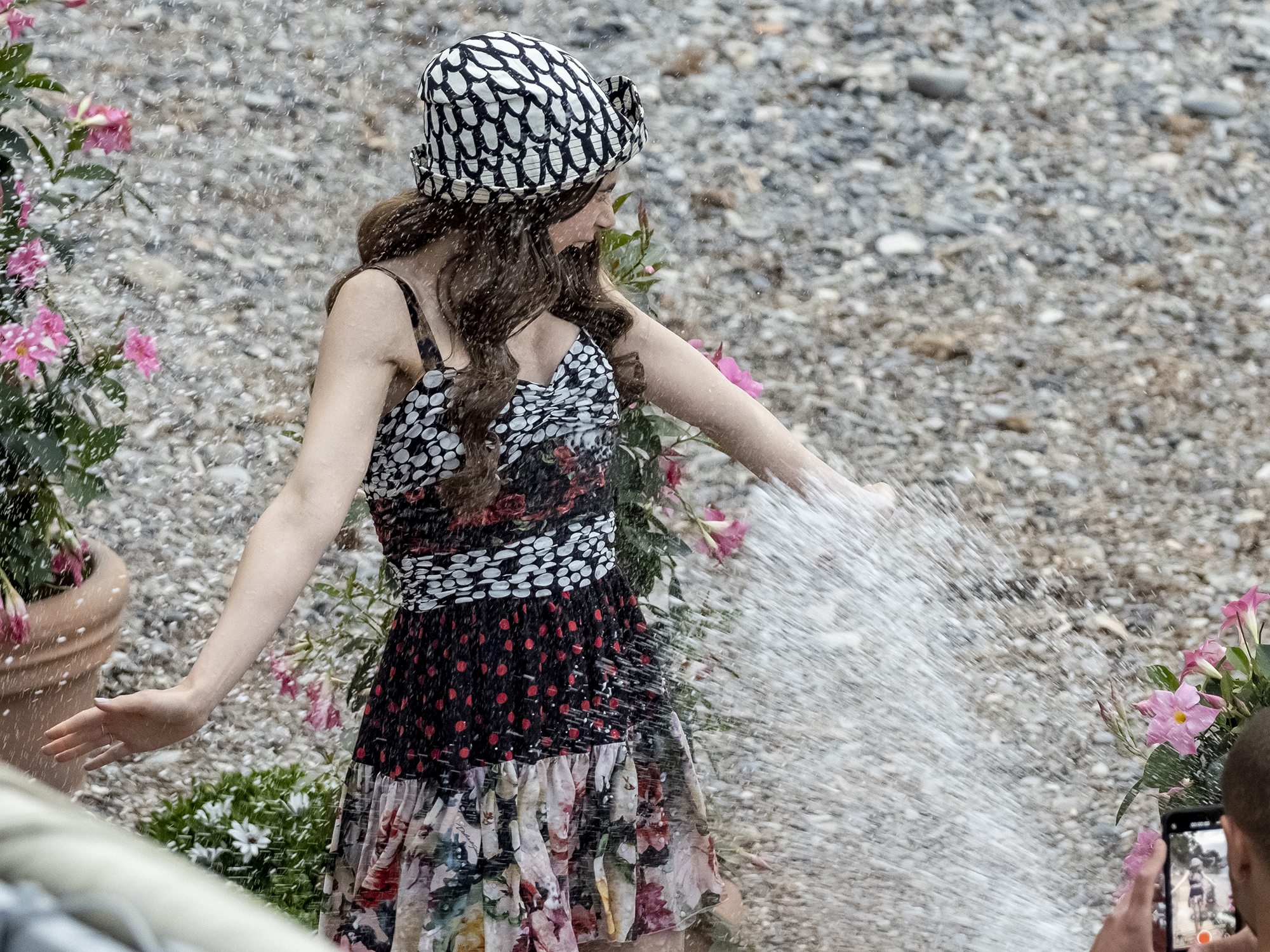 RELATED: 'Emily in Paris': What Lily Collins Loves Most About Her Character
When Emily in Paris Season 2 filming began, the cast and crew were nowhere to be found in Paris. As W Magazine reported, production actually kicked off in Saint-Jean-Cap-Ferrat, a village in Southeastern France. It's not exactly clear what Collins' character will do in this French Riviera town, but Saint-Jean-Cap-Ferrat's reputation may be of interest to fans. According to Business Insider, the village is particularly popular among billionaires. As the publication reported, Global Super Prime Residential partner Edward de Mallet Morgan told CNBC that "there are almost too many billionaires living here to count."
What brings Emily to the town of French billionaires? For now, fans can only speculate. As TVLine noted, Emily in Paris also has plans to film in St. Tropez, as well as "other locations throughout France." For what it's worth, though, it does seem likely that Emily will return to Paris. She has some unfinished matters with Gabriel and Camille in the City of Love.
Emily left Paris once in season 1
While most of season 1 took place in Paris, Emily traveled to another area of France once before. In season 1, Emily joined her new friend Camille (played by Camille Razat) and Camille's boyfriend, Gabriel (Lucas Bravo), on a trip to Camille's family home. On the show, Camille calls the home "Château de Lalisse" and it's located in Champagne. The winery does exist in real life but under the name La Château de Sonnay. Emily in Paris production designer Anne Seibel told House Beautiful that she's friends with the castle's owner who let the show borrow the home.
The castle is really located in the Loire Valley, a region in central France. The winery has operated since the 1800s. And yes, fans can visit La Château de Sonnay in real life!