'Emily in Paris' Season 3: William Abadie Predicts Filming in London This Summer
William Abadie revealed that he thinks 'Emily in Paris' will travel to London for season 3 filming, which could mean visits to Emily's love interest, Alfie.
It looks like Emily will be stepping out of Paris once again. This time, the American expat could hop on a train to London. In a recent interview, Emily in Paris star William Abadie shared an update on season 3 filming plans for the Netflix series, revealing that he thinks the schedule will include some time in the capital of England. If that's true, it could mean our protagonist will pay a visit to her long-distance boyfriend, Alfie.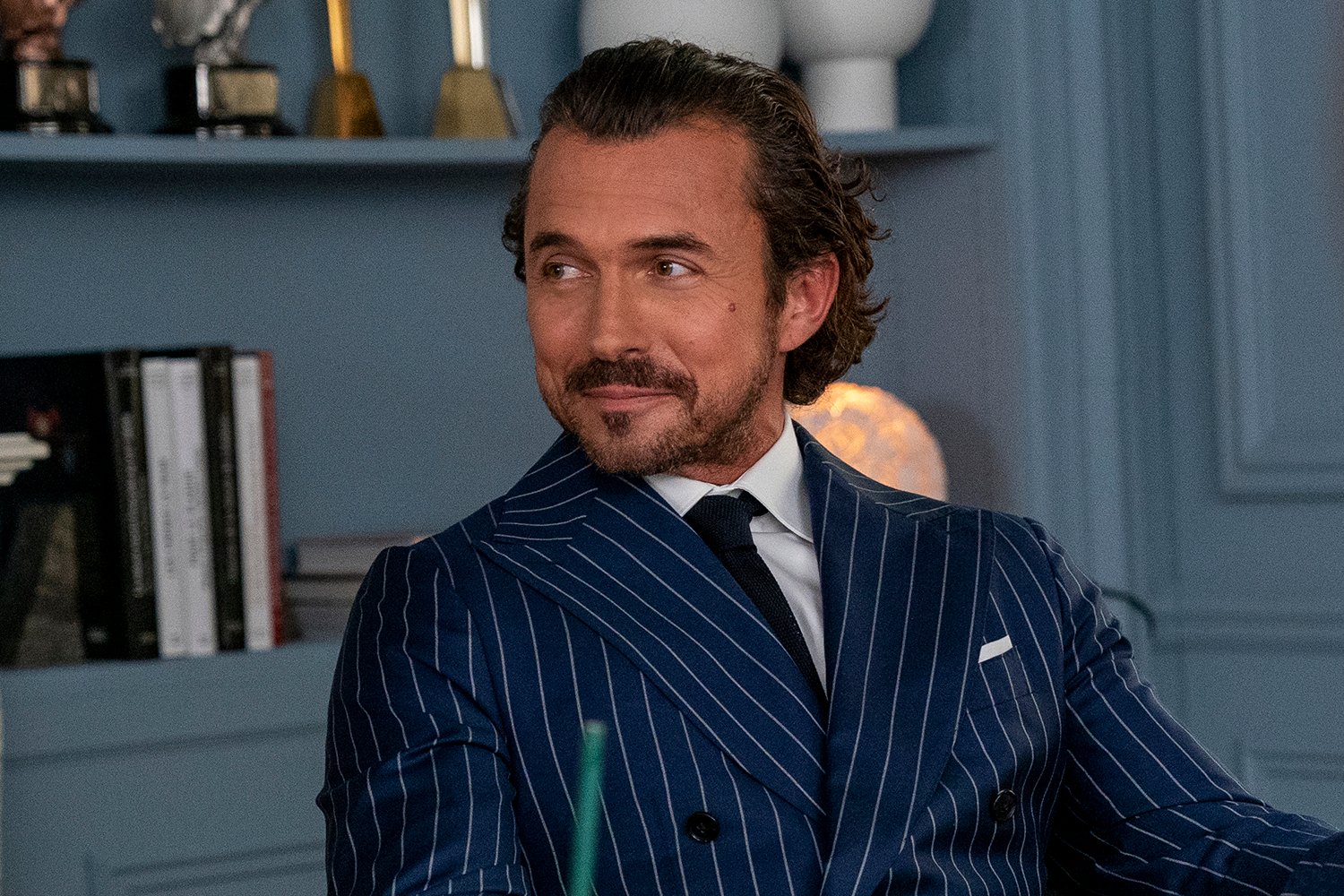 Alfie actor Lucien Laviscount became a series regular for 'Emily in Paris' Season 3
At the end of Emily in Paris Season 2, Emily (Lily Collins) finds herself at a romantic crossroads once again. Her new boyfriend, Alfie (Lucien Laviscount), has to move back home to London to continue his work as a banker. She could try long-distance with him, whether that means a quick train ride from Paris to London or a long flight from America. On the other hand, Emily could also have the chance to try again with her neighbor, Gabriel (Lucas Bravo), whom she's had a budding romance with since she moved to Paris.
Whatever Emily chooses to do, many fans have worried that Alfie's move back to London means Lucien Laviscount will no longer appear on the show. Thankfully, that's not the case at all.
As Variety reported, Emily in Paris creator Darren Star announced at PaleyFest LA 2022 earlier this month that Laviscount would become a series regular. It's unclear what Laviscount's role will look like in the new season, but this certainly opens the door for more Emily/Alfie adventures.
William Abadie teased 'Emily in Paris' Season 3 filming in June, possibly in London
Emily in Paris spends much of its time filming in the City of Lights. However, season 3 could also include some shots of London, as Antoine Lambert actor William Abadie revealed. While attending the New York Academy of Arts Tribeca Ball, Abadie told Us Weekly that Emily in Paris Season 3 filming is set to begin in June 2021.
"We're fully in pre-production, and I think we're supposed to head to Paris early in June, so I'm foreseeing a little bit of that soon to come," he explained before adding that the cast might "spend a little time" in London, too.
Abadie added that the production schedule hasn't been finalized yet, so it's not confirmed if they will film in London. However, with Laviscount on board for season 3, it certainly makes sense.
Star also predicted at PaleyFest that filming would begin in June. Unfortunately, there's no word yet on the production length, but it will likely take most of the summer to complete. Netflix has not yet announced a release window for season 3.
Darren Star said season 3 will also showcase other areas of France
Last season, fans received a look outside of Paris as Emily traveled to Saint-Tropez for vacation. Star has a similar plan for season 3.
"We're always thinking about how we can show Paris," he said at PaleyFest, per Variety. "It's not hard to make Paris look amazing, because it is, from wherever you look or wherever you point the camera. We will always want the story to drive locations. but we have some really beautiful locations lined up for season 3 in France, not just in Paris."
Emily in Paris Seasons 1 and 2 are now streaming on Netflix. Stay tuned to Showbiz Cheat Sheet for updates on season 3.