'Emily in Paris' Seasons 3 and 4 Are on Their Way to Netflix
Magnifique! Netflix has officially renewed 'Emily in Paris' for Seasons 3 and 4. The cast took to social media to celebrate the news.
Some viewers love Emily in Paris, and others love to hate it. Either way, that love has made sure the dramedy will stick around for quite a while. On Jan. 10, Netflix announced that Emily in Paris had been renewed for not only season 3, but also season 4, meaning Emily's adventure in the City of Lights is far from over. What personal and professional trouble will the American expat get herself into next?
[Spoiler alert: The following story contains spoilers for Emily in Paris Season 2.]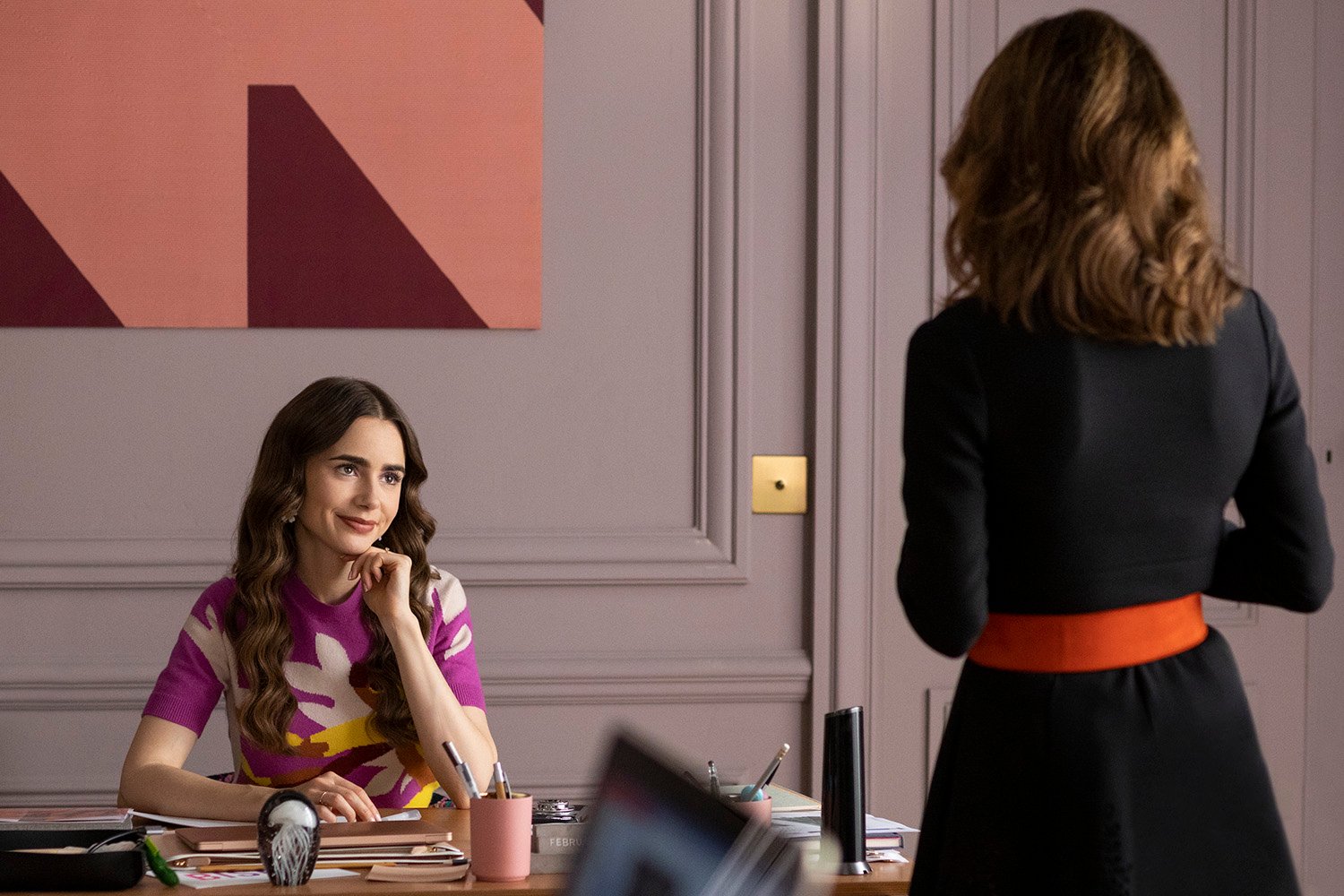 Netflix has renewed 'Emily in Paris' for seasons 3 and 4
Netflix announced the renewal news with a video on Instagram celebrating the new year. The clip showed several scenes from Emily in Paris Season 2 set to upbeat music. In the caption, the streaming service revealed that two more seasons are on the way.
Lily Collins, who plays Emily, expressed excitement and gratitude for the renewal in her own Instagram post. She shared a few photos of herself celebrating in her pajamas — which included an Emily in Paris T-shirt.
"Woke up early to give you some VERY exciting news… Emily in Paris is back for Season 3 … AND wait for it, Season 4!!!!!" she wrote. "I can't tell if Emily would love or hate this announcement outfit, but she'd be screaming either way. Truly love you all, thanks so much for the incredible support. Seriously cannot wait for more. Merci Beaucoup!"
Darren Star says 'Emily in Paris' Season 3 will answer the question, 'Where's your heart?'
Emily will have some tough decisions to make in the coming season, both personally and professionally. 
At the end of season 2, she received an offer to join Sylvie (Philippine Leroy-Beaulieu) and Savoir's other French employees at Sylvie's new marketing firm. This would mean staying in Paris, but it would also mean giving up a chance at a promotion she worked hard for at The Gilbert Group. On the other hand, if she sticks by Madeline's (Kate Walsh) side, she can go back to Chicago and possibly move forward in her career.
Meanwhile, Emily also has to decide if she'll leave her love life behind in Paris. If she stays in Paris, she can try long-distance with Alfie (Lucien Laviscount), who is moving back to London. However, she'd also keep running into Gabriel (Lucas Bravo) and will feel the pain of hiding her feelings for him. 
According to showrunner Darren Star, Emily in Paris Season 3 will focus on her decisions. 
"She's faced with a major decision. She has reasons to pick a number of doors at the end of Season 2, and our challenge is deciding which of those doors she's going to choose and why," he told TVLine. "That's what Season 3 is going to be about. When you live in a foreign country, one of the questions is, where's your heart? Is it the place you came from, or the place you are at the moment? Emily is going to be struggling with that as well."
Lily Collins is 'down for whatever decision' Emily makes
For now, neither Star nor Collins knows what Emily will choose. However, Collins told People that she'd support any direction her character goes.
"I myself don't know her choice yet. I keep asking," she said. "But whatever choice it is, you know it will be filled with drama, fashion, and a lot of fun and romance."
Stay tuned to Showbiz Cheat Sheet for more updates on Emily in Paris Seasons 3 and 4. Emily in Paris Seasons 1 and 2 are now streaming on Netflix.