'Emily in Paris': Is the Show Foreshadowing Madeline Getting Sued in Season 3?
Emily in Paris Season 2 ended with a big cliffhanger. Madeline Wheeler (Kate Walsh) finally made it to France and changed everything. Fans noticed the characters referring to French laws in season 2, leading to a theory for season 3.
[Spoiler alert: Spoilers for Emily in Paris season 2!]
Madeline Wheeler returns in 'Emily in Paris' Season 2
Emily in Paris started with Emily (Lily Collins) living in Chicago working under Madeline Wheeler for Franco firm. They recently bought the French marketing company, Savoir. Madeline planned to move to France, but she found out that she was pregnant. Emily goes to Paris instead for a year.
The second season shows Emily trying to adjust to French culture better. She takes classes to learn the language. However, her American background means she has a habit of working on the weekends, and her co-workers have to remind her it's illegal to answer work calls on weekends.
Madeline returns at the end of the season and is upset that Sylvie (Philippine Leroy-Beaulieu) is sleeping with clients and not making more money. The season ends with the French office quitting and Madeline planning to take over and hire a newer and cheaper staff.
Is the show foreshadowing Madeline getting sued in season 3?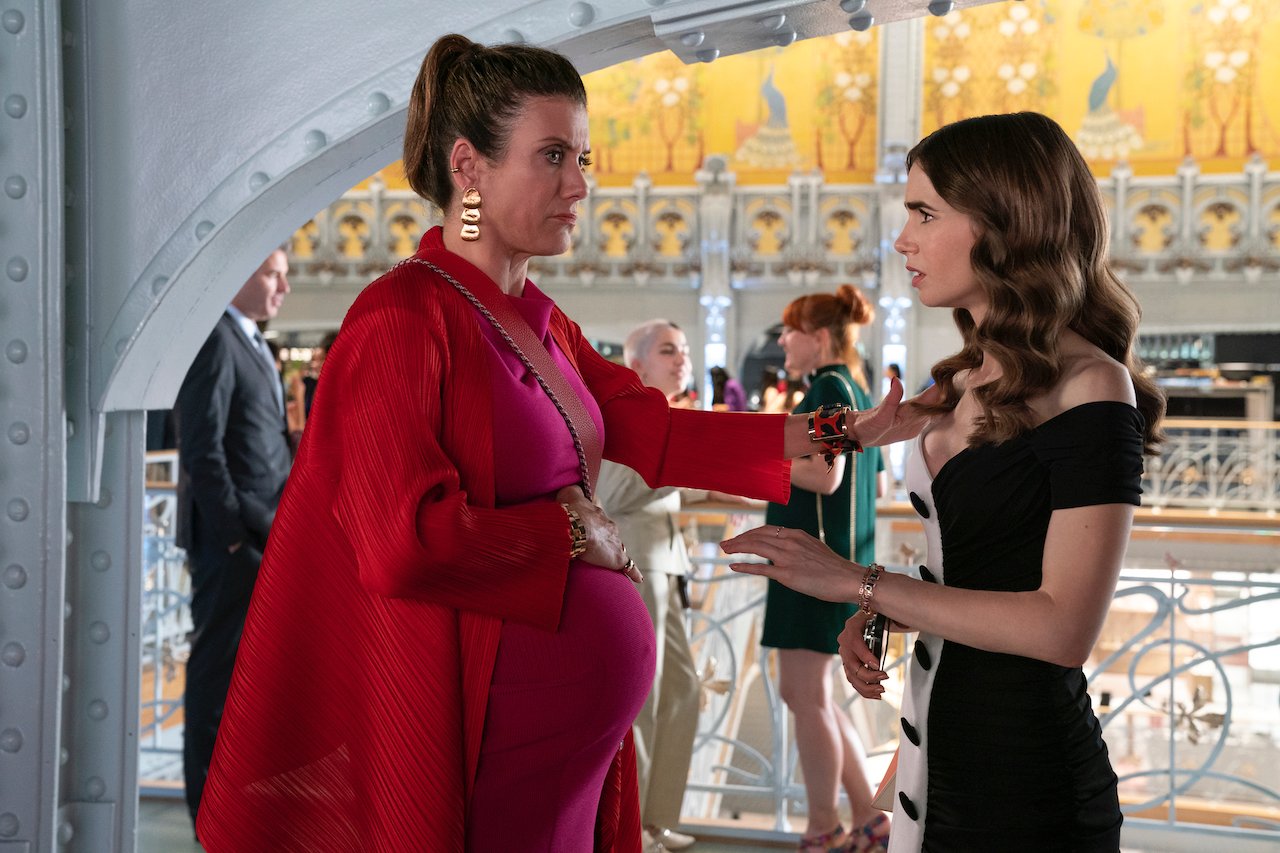 Madeline plans to rebuild Savior, and it looks like Emilly will have to choose between her and following Sylvie. Some fans are debating on who is the better boss on Reddit.
"I do feel like she is right in the fact that Sylvie's personal relationships should not be apart of the business. I find Madeline's upbeat personality much more charming than Sylvie's as well, for me Sylvie comes across as rude in the show," one fan wrote.
"I find she is right that personal life shouldn't be apart of business. But, the whole 'I'm going to get younger people because they're better to mold' seems so callous and entirely rubbed me the wrong way. Sylvie is someone we are still actively getting to know and I feel she has a better potential for a character arc than Madeline (especially with the way her character seems to be going)," another fan wrote.
"In regard to no. 2: they mentioned the French Labour laws so many times that I think it will come into play in Season 3," another fan wrote. It's not a huge leap to predict that Madeline will want to run Savior like an American company and, therefore might run into trouble next season. Perhaps she'll get into legal trouble, but only time will tell.
We already know that Sylvie is not only taking the Savior staff with her. But some of Savior's clients are also following her. Fans will have to wait for the third season to see how the war between Madeline and Sylvie will end.