'Emily in Paris' Sylvie Actor Philippine Leroy-Beaulieu Defends the Controversial Series, Says the French 'Don't Have a Sense of Humor'
Philippine Leroy-Beaulieu, who plays Sylvie on 'Emily in Paris,' thinks French people dislike the show because they lack 'a sense of humor.'
Emily in Paris star Philippine Leroy-Beaulieu is speaking out against the show's critics. The controversial Netflix series has received a ton of backlash for how it portrays French culture, with many viewers pointing out negative stereotypes. However, Leroy-Beaulieu, the actor behind Sylvie Grateau, thinks everyone might be overreacting. She defended Emily in Paris in a recent interview.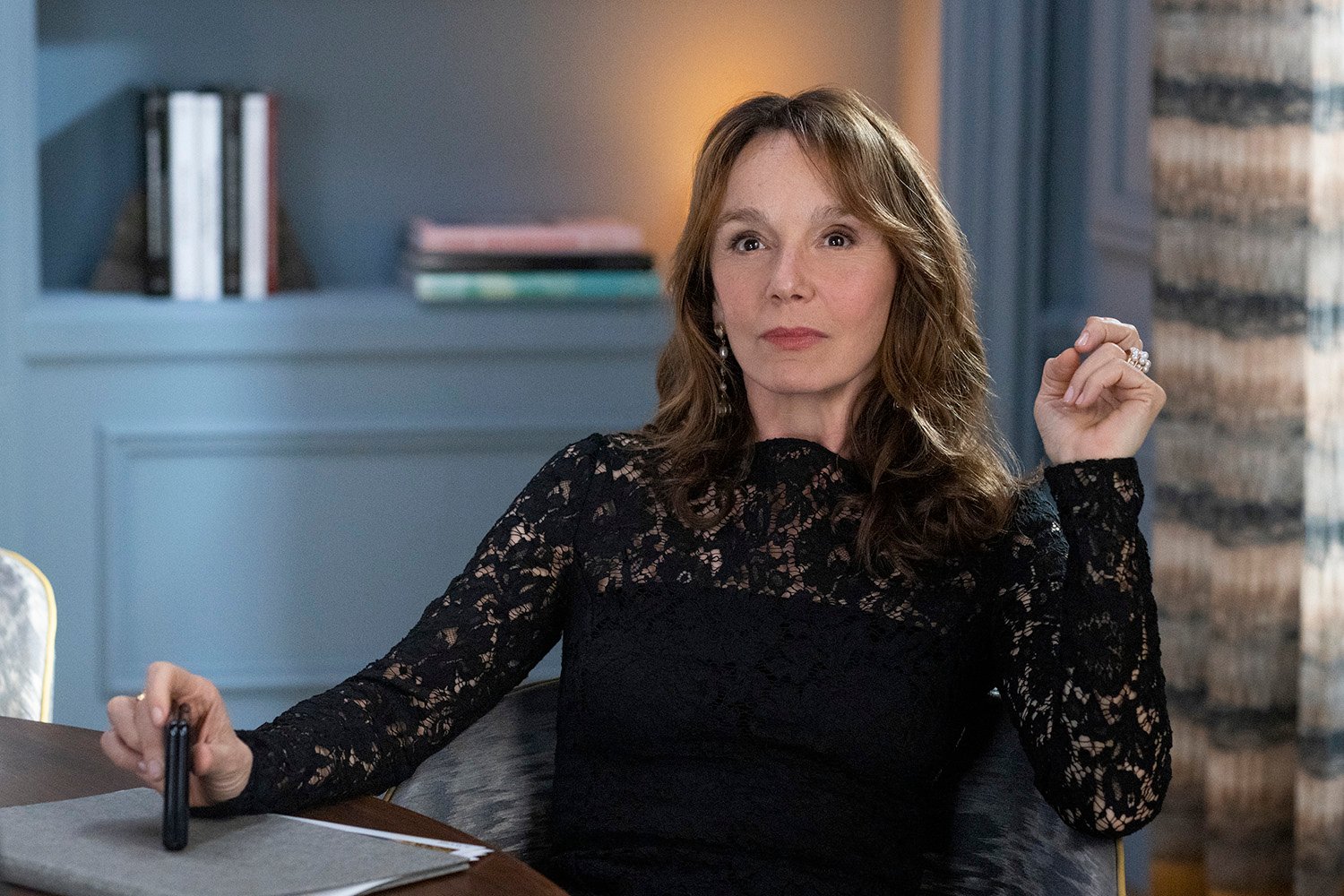 'Emily in Paris' viewers expressed outrage over all the French clichés
When Emily in Paris first premiered in 2020, many viewers complained that the show was rife with clichés about French people and life in Paris. Most of its French characters came across as rude, sexist, lazy, and overly flirtatious. Additionally, some critics found Emily in Paris' titular American expat, Emily Cooper (Lily Collins), insufferable with her touristy behavior.
Despite the criticism, Emily in Paris creator Darren Star refused to apologize. He admitted to having no regrets about including the clichés because that's the whole point of the series.
"The show is a love letter to Paris through the eyes of this American girl who has never been there," Star told The Hollywood Reporter. "The first thing she is seeing is the clichés because it's from her point of view. I'm not sorry for looking at Paris through a glamorous lens. It's a beautiful city, and I wanted to do a show that celebrated that part of Paris."
Sylvie actor Philippine Leroy-Beaulieu thinks French people are too sensitive about 'Emily in Paris'
Leroy-Beaulieu believes French critics have taken the clichés a bit too seriously. Speaking to Page Six, the French actor argued that Emily in Paris is all about poking fun at both Parisians and Americans. Unfortunately, French people aren't taking the joke very well.
"The French know how to laugh at other people, but they don't know how to laugh at themselves," Leroy-Beaulieu said. "They always get hurt and upset when people laugh at them. They don't realize that Darren is also making fun of the Americans, very much — they don't realize that."
According to Leroy-Beaulieu, it all comes down to one problem: "[The French] don't have a sense of humor, that's what I think!"
Philippine Leroy-Beaulieu says Darren Star got some French aspects right
Although her countrymen might not want to admit it, Leroy-Beaulieu said some of those Emily in Paris clichés are somewhat accurate. She told Vulture that French work culture tends to be more "laid back" than American work culture, which is a big theme in season 2.
"We're not as obsessed with work … not as profit-driven. We're not as competitive. There's wine at lunch and cigarettes in the office and lovers in the workplace, which is all a bit of a cliché from Darren," she said. "We don't all drink at every lunch; you wouldn't be able to work. It's more about enjoying life."
And even if Star did go overboard with clichés, Leroy-Beaulieu said that's all part of the fun.
"This little girl from America comes to Paris and thinks she knows it all and is confronted with these people who are smug and aren't nice to her," she added. "Now that is fun."
Emily in Paris Season 2 is now streaming on Netflix.