'Emily in Paris': Ukrainian Politician Slams Netflix Over Stereotypes Portrayed in New Character Petra
Emily in Paris is facing backlash once again for portraying cultural stereotypes in its characters. This time, viewers have called out a new Ukrainian character in Emily in Paris Season 2 named Petra. The criticism has even reached the Ukrainian government, as the country's Minister of Culture and Information Policy, Oleksandr Tkachenko, slammed Netflix for the controversial character. He and many Ukrainian viewers on social media have called for a change in the future.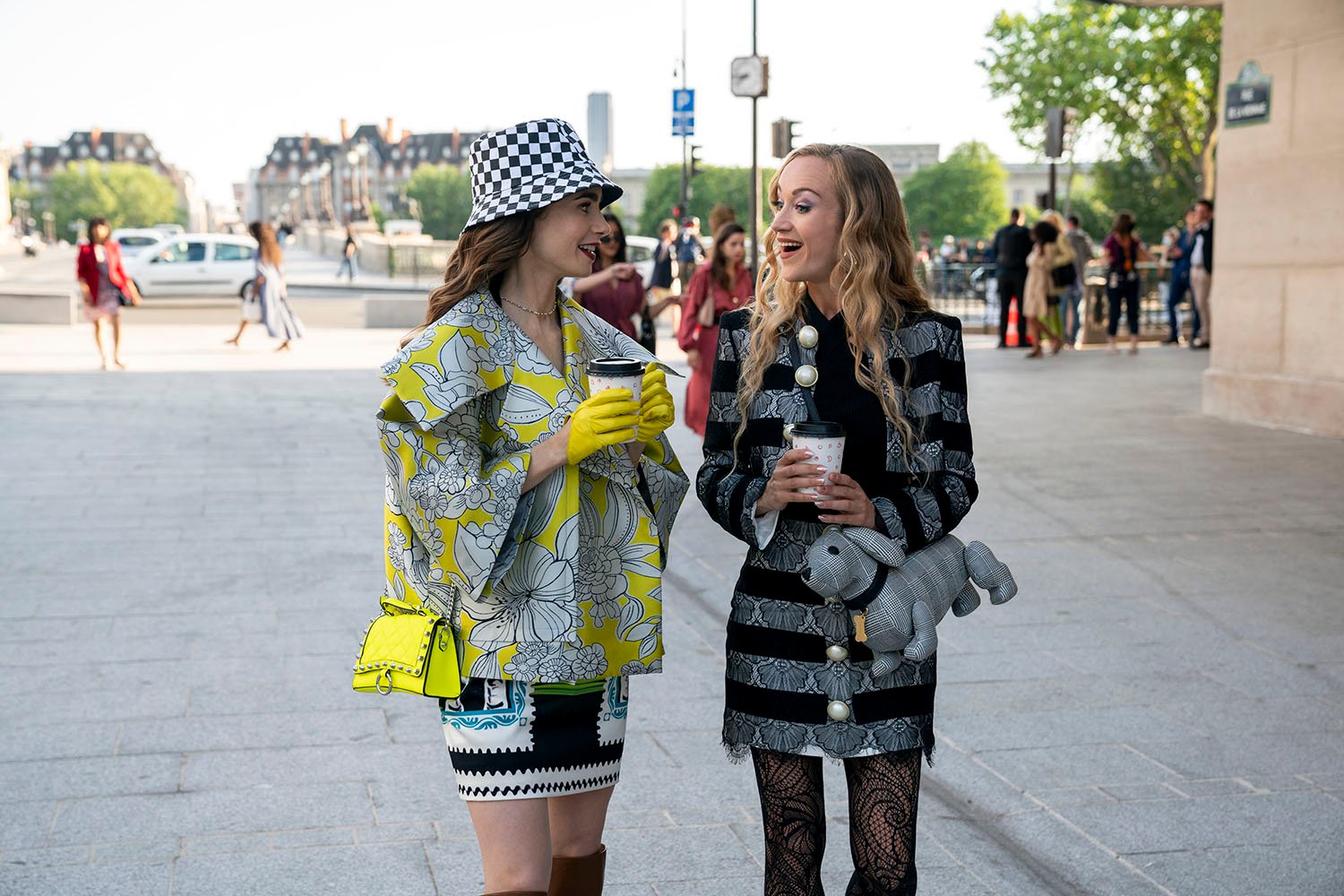 'Emily in Paris' received criticism for French stereotypes in season 1
Emily in Paris follows an American marketing professional named Emily (Lily Collins), who moves to Paris for a year to assist a French marketing firm. When season 1 premiered in 2020, many viewers criticized Emily's disregard for French culture and "touristy" approach to the City of Lights. Additionally, the first batch of episodes depicted several French clichés, painting its characters as sexist, lazy, and overly flirtatious.
While creator Darren Star remained unapologetic about the situation, Collins promised to do better. She said that Emily in Paris Season 2 would focus on diversity and French culture.
"If there's ever an opportunity to be better, do better, and have more representation and inclusion, you should run with it," Collins told Glamour. "There were certain conversations that we became a part of. And while I don't think I expected to be thrown into it [this way], I felt like it was definitely an opportunity to be able to do better in season 2."
Oleksandr Tkachenko called 'Emily in Paris' Season 2's character Petra 'unacceptable'
In its attempt to showcase diversity, Emily in Paris Season 2 made another mistake. In one scene, Emily goes shopping with Petra (Daria Panchenko), whom she met in French class. However, Petra tricks Emily into shoplifting from a high-end store. When Emily tries to return the items to the store, Petra runs away out of fear of deportation.
Many Emily in Paris viewers have taken issue with the scene, as it uses the stereotype that Ukrainians are thieves. Speaking to Mirror, Tkachenko called the depiction of Petra "unacceptable."
"In the 1990s and 2000s, Ukrainian guys were portrayed mainly as gangsters. Over time this has changed. However, not in this case," he said. "In Emily in Paris, we have a caricature of a Ukrainian woman, which is unacceptable. It is also offensive. Is this how Ukrainians will be seen abroad? Who steal, want to get everything for free, be afraid of deportation? This should not be so."
Many viewers blasted the Netflix series on social media
Many people have agreed with Tkachenko's assessment of Emily in Paris on social media.
"Oh oh, I [watched] season 2 of Emily in Paris, and I experienced a Great Slavic Rage because of a Ukrainian character called Petra who was (SUPRISE) a thief. U gotta [heart] offensive stereotypes. Please, someone save us from any more seasons of this mockery," one viewer wrote on Twitter.
Another user called Petra "ridiculous, unfunny, and then offensive." Meanwhile, others pointed out that Petra isn't actually a Ukrainian name — it originated in Greece.
"Who made the writers of Emily in Paris believe that Petra is a Ukrainian name," someone wrote with a confused GIF.
Thankfully, as Tkachenko told Mirror, Netflix had a "quite diplomatic" response to the backlash.
"They thanked me for the feedback. But they heard about the concern of Ukrainian viewers with the image of a Ukrainian woman. We agreed that in 2022, we will be in close contact to prevent such cases," he said. "Such an active public position will help ensure the attitude of Ukrainians is taken into account in future filming."
RELATED: The French Have Spoken — Netflix's 'Emily In Paris' Fails to Impress Parisians
Related post url: