'Emily in Paris': Why Parisiennes Don't Think Emily Cooper Is Fashionable
'Emily in Paris' features Lily Collins in a variety of elaborate looks, but ironically, the French find many of her looks to be a fashion faux pas.
Emily in Paris follows Emily Cooper (Lily Collins), a hungry marketing executive looking to make a name for herself in France. Coming from Sex in the City's Darren Star, fans expected the costumes to be over the top. Ironically, Parisiennes don't care for Emily's style in the Netflix series.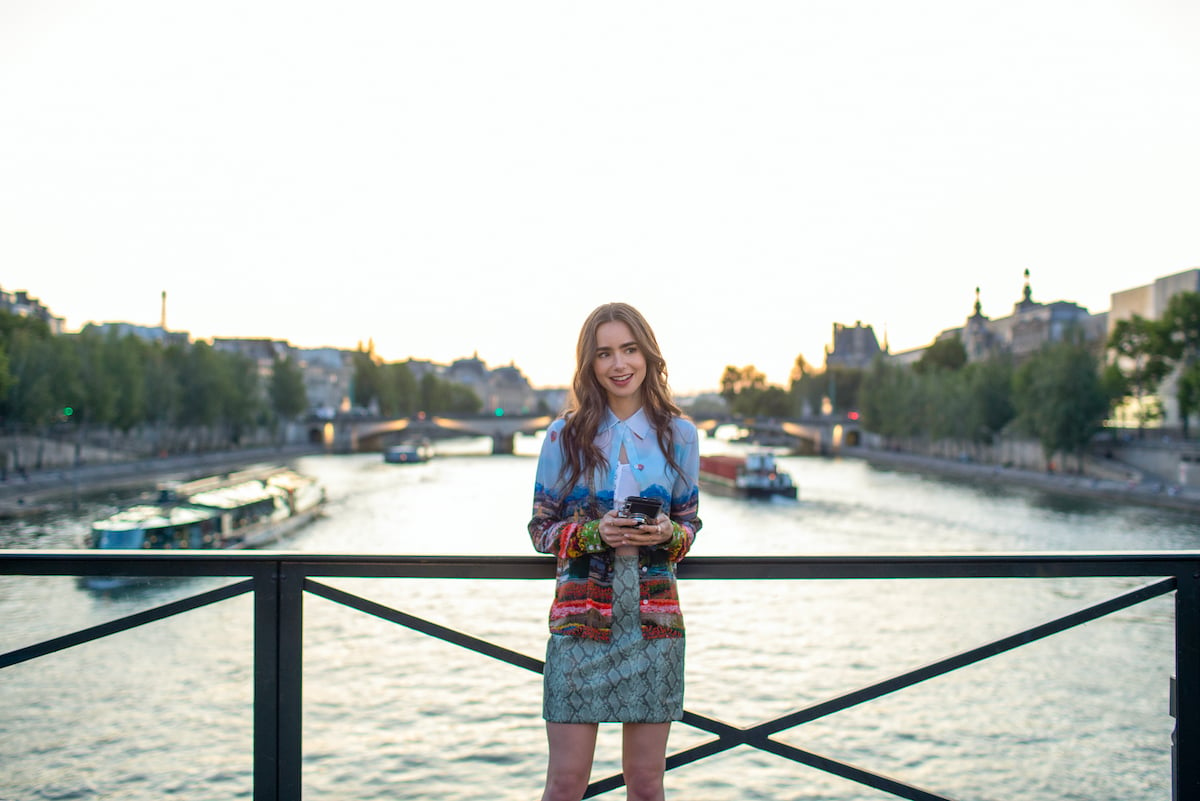 Fashion is at the forefront of 'Emily in Paris' 
Emily in Paris follows a young woman who leaves her life in the states behind to follow her career aspirations. She might be an outcast at the Savoir agency, but Emily doesn't let that break her down. It seems Emily can fix any issue with a smile and a quirky accessory. 
In a way, Emily uses her fashion sense as a tool for success throughout the series. When she's feeling down or alone, she snaps an Instagram photo of her #OOTD. This practice quickly garners Emily a following on social media, somehow helping her excel in her career as a marketer. Suspension of belief, people!
Even when respected designer Pierre Cadault (Jean-Christophe Bouvet) calls Emily a "basic b*tch," she turns it into an opportunity for herself to succeed. 
The French don't find Emily Cooper fashionable 
Despite how cute and quirky Emily Cooper comes off to most viewers, the French don't find her all that appealing. For most Parisiennes, Emily's crime is committing to too many accessories.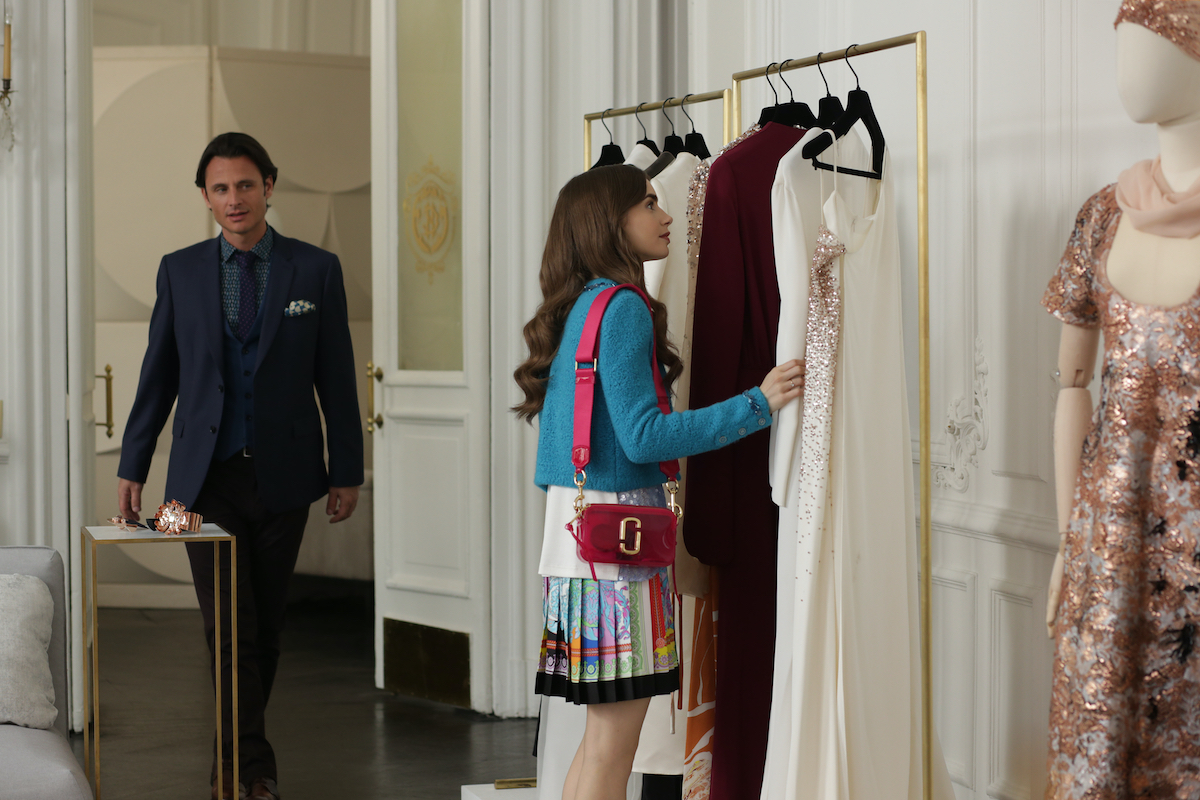 "To put it simply, Emily is not my style," Stéphanie Delpon, cofounder of the Parisian creative agency Pictoresq, told Vogue.
It's not the items she wears per se that I don't like. It's the accumulation — the pink foulard, the pink and violet hats, the curled hair, the superimposing of patterns and layers of flashy colors.
"From a fashion point of view, [Emily's outfits] are too bright, too showy, too cartoonish, and not versatile enough to be worn through the day," Mathilde Carton, editor in chief of French Grazia, added. 
Emily Cooper's wardrobe fit the vibe of 'Emily in Paris' 
Despite their distaste for Emily Cooper's style, many of these women conceded that it made sense for the show. 
"Her wardrobe is absolutely not in touch with her environment, exactly like her character who doesn't care about fitting in," Carton added. As an outsider, Emily's outfit choices force the audience to recognize her stance in her new world. Her choices in vibrant colors and loud patterns make for the perfect juxtaposition to her new French friends. 
The fashion in 'Emily in Paris' is open to interpretation 
Emily in Paris isn't meant to be a documentary regarding Parisian fashion. Instead, the Netflix series is meant to provide an escape for viewers. 
We're living amidst a global pandemic — the coronavirus (COVID-19) — unprecedented times. Whatever you want to call the age we live in, it's nice to dive into a binge-worthy series to forget about the tragic headlines for a while.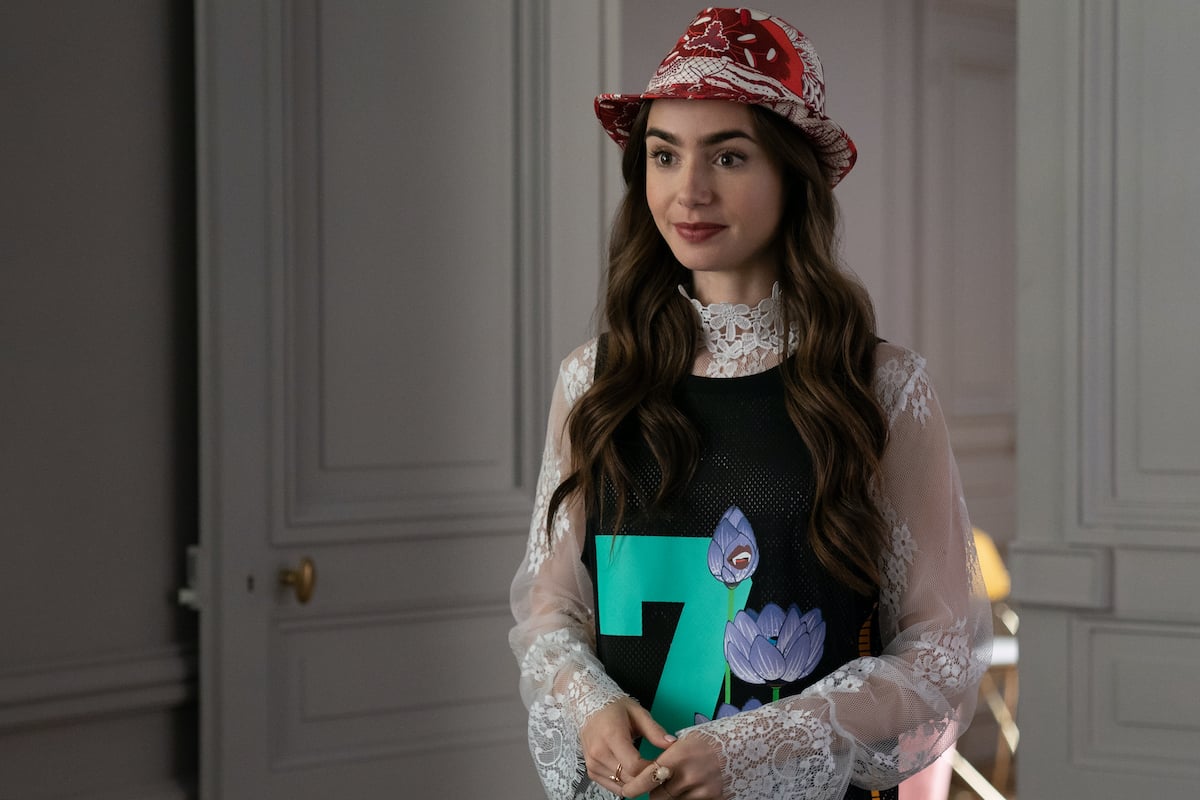 Netflix has provided us with quarantine entertainment since March 2020. And sometimes, viewers want said entertainment to be easy to digest. That's what makes Emily in Paris so wonderful. 
Not the obnoxious outfit choices the fictional character dresses in. Not the way the French feel about Emily's questionable accessorizing. But the mind-numbing drama of Emily Cooper's life. Yes, all of her issues might be solvable with an Instagram post, but at this point, that's a power many of us envy.