'Emily in Paris' Actor Ashley Park Cried at Beyoncé's Dubai Concert
Beyoncé is back with a Dubai concert (and several celebrities in appearance). Emily in Paris' Ashley Park even cried while Queen Bey performed "Spirit" off The Lion King: The Gift. Here's what we know about this actor and her love for Beyoncé.
Beyoncé performed a concert in Dubai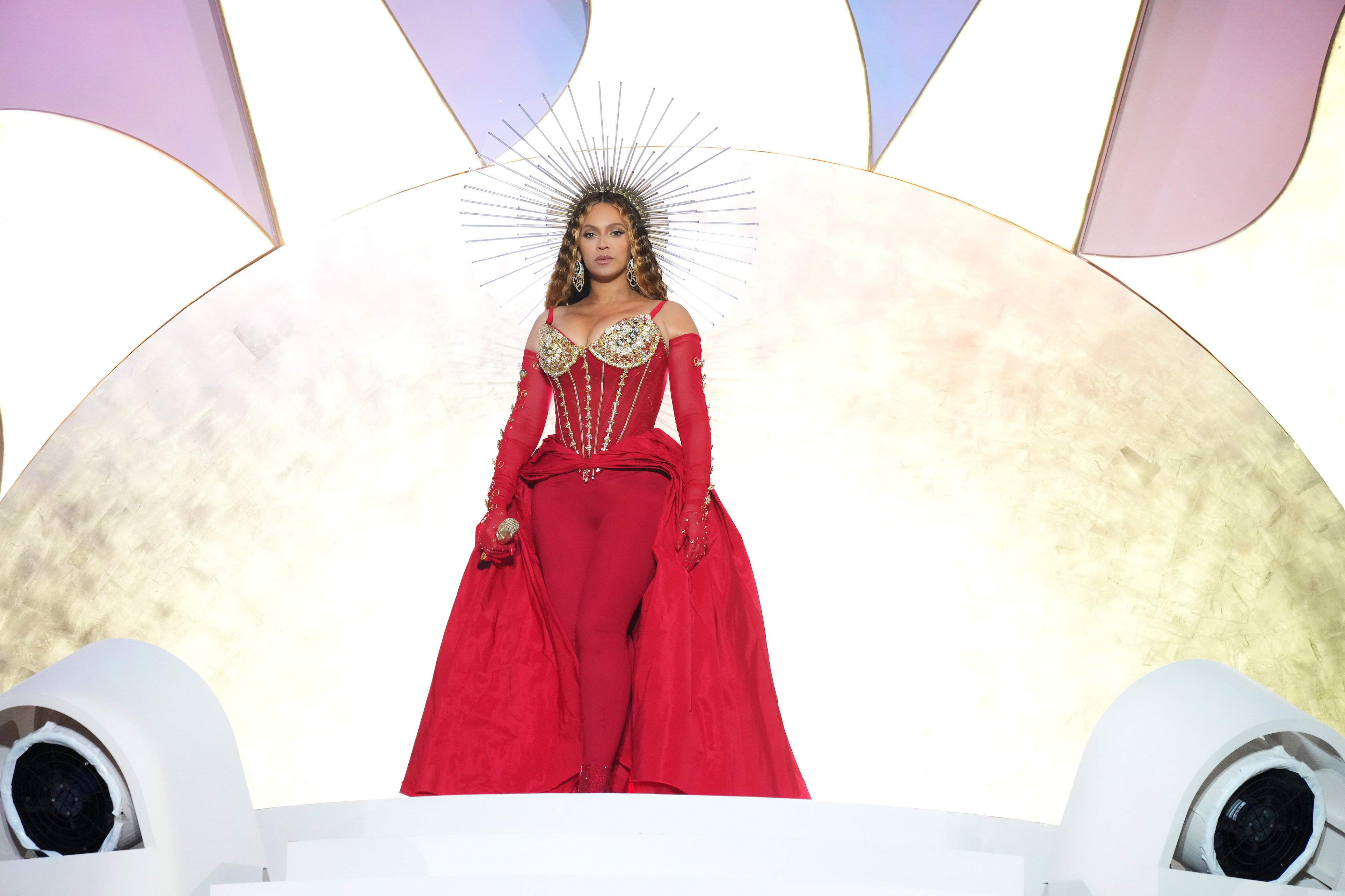 The Queen is back — returning to the stage with an exclusive concert in Dubai. This was Beyoncé's first full set, live performance in four years primarily due to the COVID-19 pandemic and her step back from the music community. Aside from Renaissance, The Lion King: The Gift and Black Is King, both created alongside Disney, were her last major projects.
In the 2023 performance, she highlighted originals like "Freedom," "Spirit" and "Be Alive," changing her look for "Beautiful Liar" and "Naughty Girl." Her daughter Blue Ivy Carter even appeared onstage for "Brown Skin Girl."
Surprisingly, Beyoncé excluded Renaissance, a specifically Black and LGBTQ-centered production, from her setlist — a noticeable absence for members of the LGBTQ community, some of whom criticized her venue/country choice. 
'Emily in Paris' cast member Ashley Park attended Beyoncé's Dubai concert
There were some celebrities in attendance at the Dubai concert — including Emily in Paris cast member Ashley Park, also known for her Mean Girls role on Broadway. A video on social media surfaced of the actor wiping away tears as Beyoncé sang "Spirit" from The Lion King: The Gift. 
The video earned thousands of likes, with some fans noting Park's particular love for this Beyoncé track. She also shared Instagram pictures, captioning them, "before, during, after finally watching QUEEN BEYONCÉ live front row. I'll never recover, but my ankle will!!"
The final picture in the set was Park in a wheelchair with an injured ankle. This was, presumably, due to her high heels worn during the performance. 
"If you don't go home injured it wasn't a good show," one Instagram user commented. "Heal well, glad it was a blast you deserve it all."
"You were such a trooper agreeing to tons of selfies with fans and being so chatty and upbeat while your ankle turned blue," another wrote. "You are amazing. Lovely meeting you and hope to see you all healed and in Dubai again soon."
Who else attended Beyoncé's concrete in Dubai
Even if she performed "Crazy In Love" for her Dubai setlist, Beyoncé's husband, Jay-Z, did not appear onstage. However, the rapper was in the crowd, as were celebrities close to Beyoncé, like Halle Bailey and Chlöe.
USA Today reported Liam Payne and Rebel Wilson were at the historic Beyoncé performance. Winston Duke and Letitia Wright of Black Panther: Wakanda Forever also appeared on the red carpet. 
Although some expect Beyoncé to embark on a world tour in 2023, nothing has been confirmed by Queen Bey. Until then, music by Beyoncé is available on most major streaming platforms.