Emily Ratajkowski Claims She's a 'Victim' of Her Own Image
Emily Ratajkowski's first big claim to fame was starring in Robin Thicke's video for "Blurred Lines" back in 2013. She could be seen dancing around in a nude thong or an itty bitty white and plastic outfit (depending on which version you watched). The gig all but cemented her image of: Sex Symbol.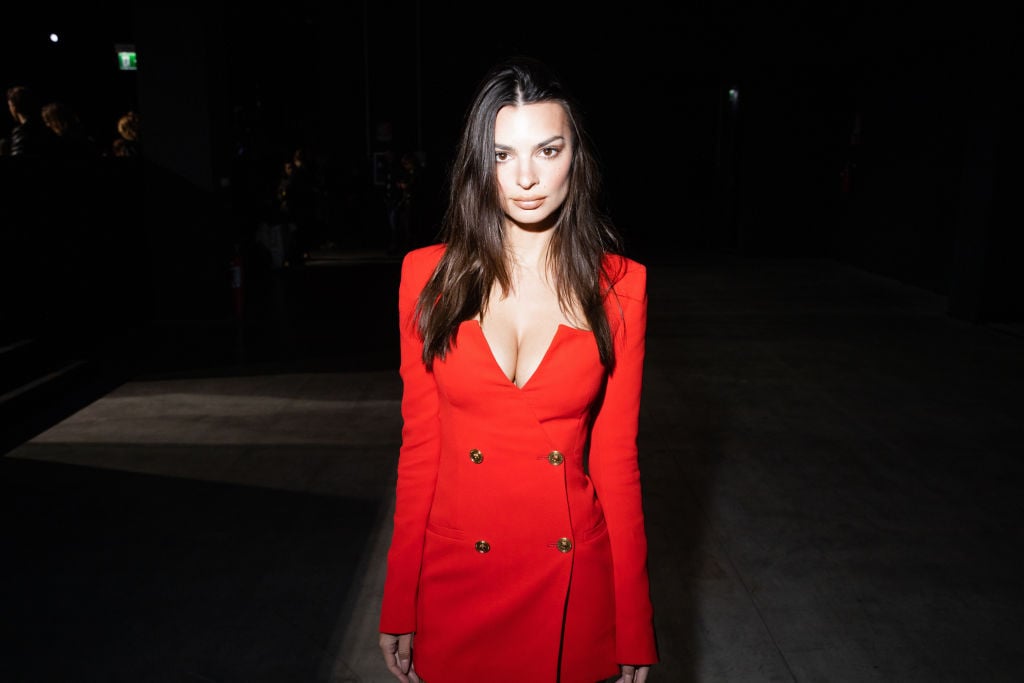 With a music video that features topless models prancing around fully dressed men who are singing lyrics like, "I hate these blurred lines/ I know you want it," the song was, understandably, met with criticism.
Emily Ratajkowski doesn't want to be known for her part in the 'Blurred Lines' video
In an interview with British InStyle in 2015, Ratajkowski said she was over being the girl from "Blurred Lines."
"I wasn't into the idea at all at first. I think I came off as a bit annoyed in the video. Now, it's the bane of my existence. When anyone comes up to me about 'Blurred Lines,' I'm like, are we seriously talking about a video from three years ago?" she said.
In the June issue of GQ, Ratajkowski speaks about how she's used her sexy image to launch her career. But it doesn't define her.
"I think, for me, the way I use my image and as a model and capitalise off of it has been very much about survival, rather than a representation of who I am," she said.
She also spoke about why she got into modeling in the first place. Ratajkowski says it wasn't all about becoming famous, though it was a strange and exhilarating side-effect.
"Modelling was an amazing way to make money and gain stability; fame came with that and it was a bizarre thing," she said. "Fame wasn't something I had really expected or really wanted – although deep down probably every 20-year-old girl wants to be famous a little bit."
Emily Ratajkowski's upcoming memoir on her life and her image
Ratajkowski's currently writing a book about her life, her career, her image.
"I'd say it's like a memoir, but with added political thinking," she said.
"I'm trying to use my experience as a model and someone who has capitalised on their image and also someone who has been maybe a victim of their image," she continued.
Ratajkowski hasn't always been open about her life in the past but she's beginning to be on social media–perhaps gearing up for her book.
"This pic was taken toward the end of last year. 2019 was one of the hardest years of my life. My mom was really sick, I was battling a serious depression and everything felt very uncertain. 2020 is definitely giving last year a run for its money but I'm happy to say that I've have learned how to take better care of myself. I don't generally like to get too personal on here and I'm far from having sh*t figured out but these were some of the notes I scribbled down on New Year's Eve. I wanted to share them and a little piece of my story in case they might make any of you feel less alone in the anxiety or confusion or fear you could be experiencing right now. 🤍🤍🤍 (& yes quite was meant to be quiet!)" she wrote on March 23 on Instagram.