Emily Ratajkowski Sold Her NFT Artwork for $175,000 After Her 'Copyright Nightmare' With a Contentious New York Artist
Emily Ratajkowski is a controversial model — and she just sold her NFT artwork for $175,000.
For years, celebrity Emily Ratajkowski has fought to change her image in the public's eyes. Ratajkowski first gained fame with Robin Thicke's 'Blurred Lines' music video. The gig might have brought about its fair share of criticism, but it cemented her status as a sex symbol.
Recently the model got into a copyright issue with a New York artist over a photo of herself. Ratajkowski ultimately got the upper hand by selling that same picture for a cool $175,000.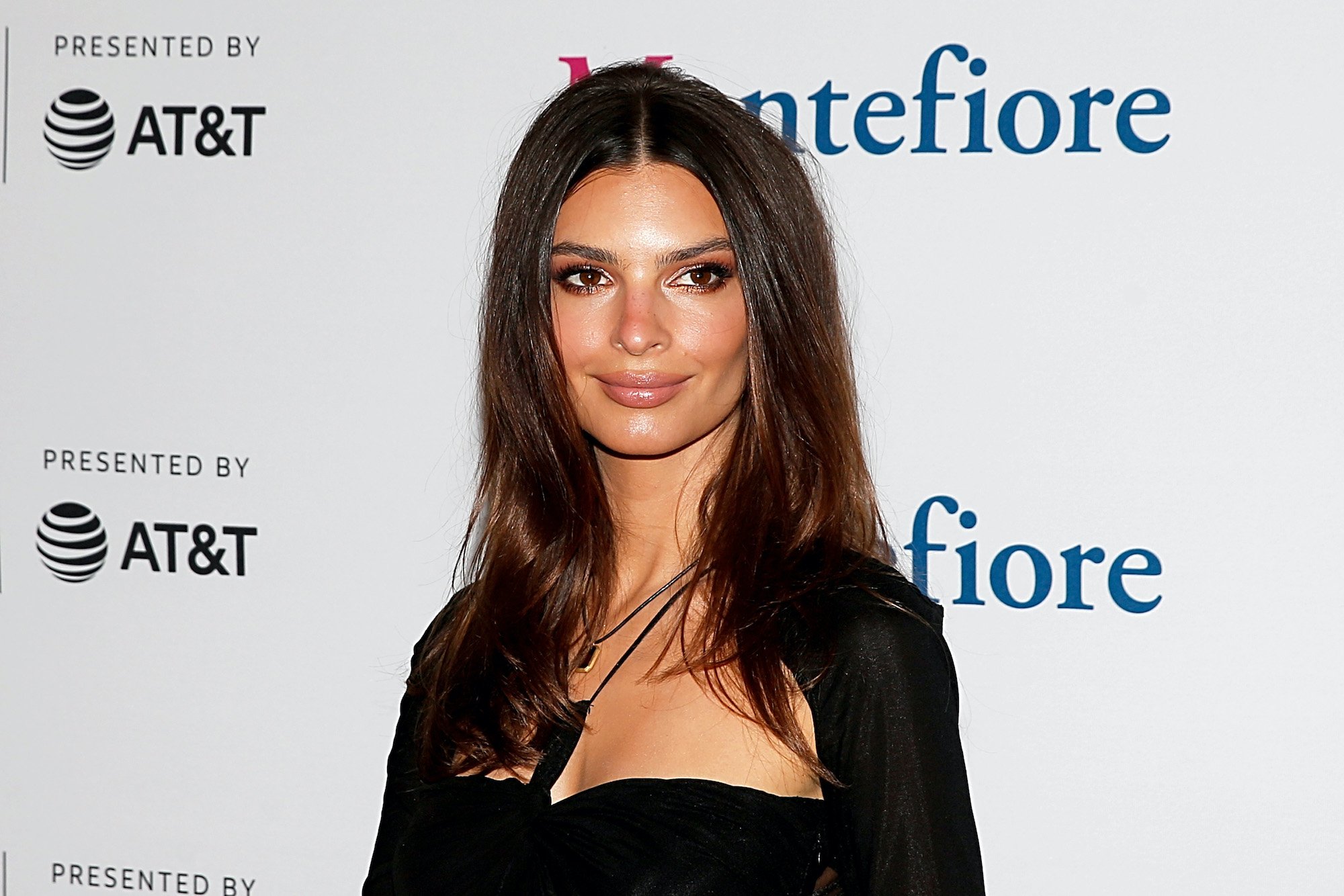 Ratajkowski was involved in a copyright nightmare with a contentious artist
In 2014 Ratajkowski modeled for Sports Illustrated and posted a picture of herself to her Instagram. Shortly afterward, a contentious New York artist blew up the image and transferred it to canvas as part of his series called 'New Portraits.' The series showcases multiple Instagram posts by different people.
The model chronicled in an essay that she was surprised to learn that a nude photo of herself was on display in the Gagosian Gallery on Madison Avenue. The image of the model was selling for $90,000. Ratajkowski tried buying the piece, but one of the gallery's employees had gotten their hand on it already.
After getting in touch with Richard Prince's studio, she was able to get another Instagram painting of herself from her SI swimsuit issue. Ratajkowski said that she had only been paid $150 for the shoot and some more cash when the issue got published. She and her then-boyfriend managed to buy the piece for $81,000, but she had to pay him $10,000 for a smaller study given to her by Prince's studio when they broke up.
Ratajkowski sold an NFT for a lot of money to control her image
Prince has been sued on many occasions for using other people's images and printing them out as art pieces. He has previously stolen images and profited off them because of some copyright gray area. However, Ratajkowski seems to be taking back control of her own image with her recent NFT sale.
According to The Verge, the model sold an NFT (non-fungible token) of herself which is essentially a digital-only photo of herself standing in front of another picture of her Instagram post. Within the photograph, a smaller picture of the model can be seen in the corner as her profile picture.
The NFT sold at Christie's for $175,000 and was a brilliant move on Ratajkowski's side since it was essentially trolling Prince by taking his work (of her) and reselling it for her gain. NFTs are gaining popularity because they are digital-only and unique, meaning they can't be faked.
Ratajkowski wants people to stop associating her with 'Blurred Lines'
Many people might know Ratajkowski as the girl from 'Blurred Lines', but the model has worked hard to ensure people move past that. In a 2015 interview, the star noted that she didn't want to do the video at first, but now people can't look past it. It's understandable why the music video hasn't aged well with many people.
The song itself has racy lyrics, and the video features topless models dancing around fully clothed men. Ratajkowski could not figure out how years after the video dropped, people would still ask her about it. The entrepreneur highlighted in another interview that she used her sexy image to catapult her career to unimaginable levels.
She, however, argues that her appearance doesn't define her. She said, "I think for me, the way I use my image and as a model and capitalize off of it has been very much about survival rather than a representation of who I am."