Inside Eminem's Feud With Britney Spears
Get the details behind rapper Eminem's feud with the Princess of Pop Britney Spears.
Eminem is no stranger to public feuds. Throughout his career Marshall Mathers has called out everyone from his mother to his ex-wife to fellow rappers and plenty of pop stars.
Britney Spears was name-checked in more than one of his songs and when the rapper's daughter, Hailie, became a Spears fan Em brought her up again to offer his take on the Princess of Pop's image.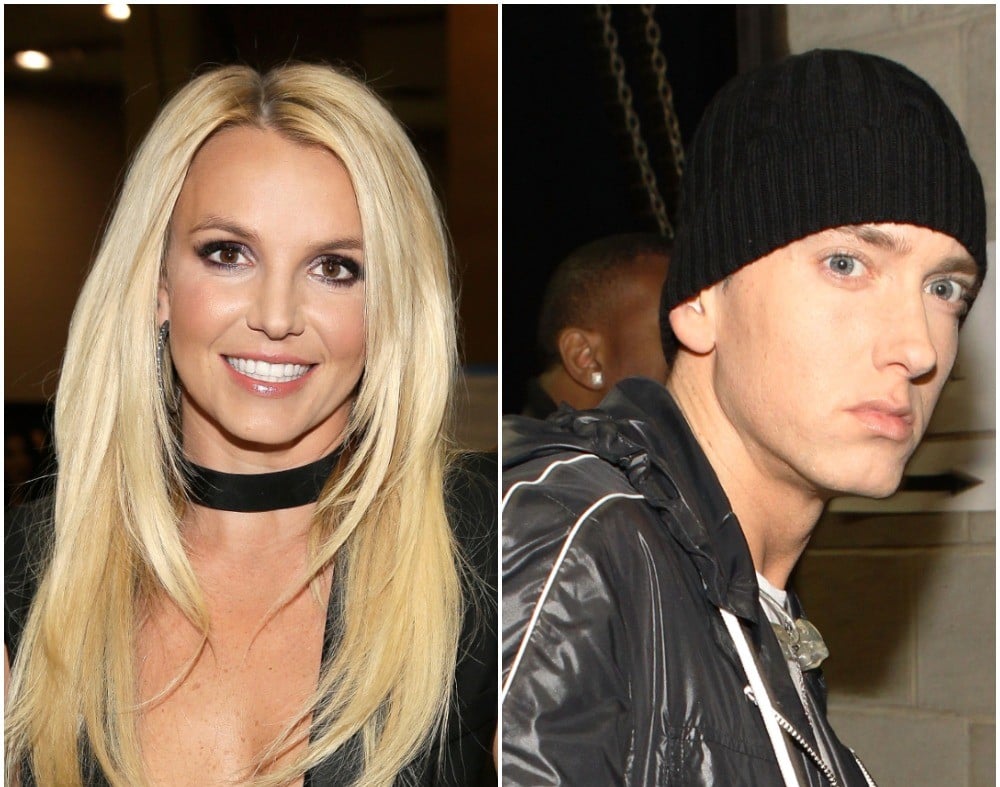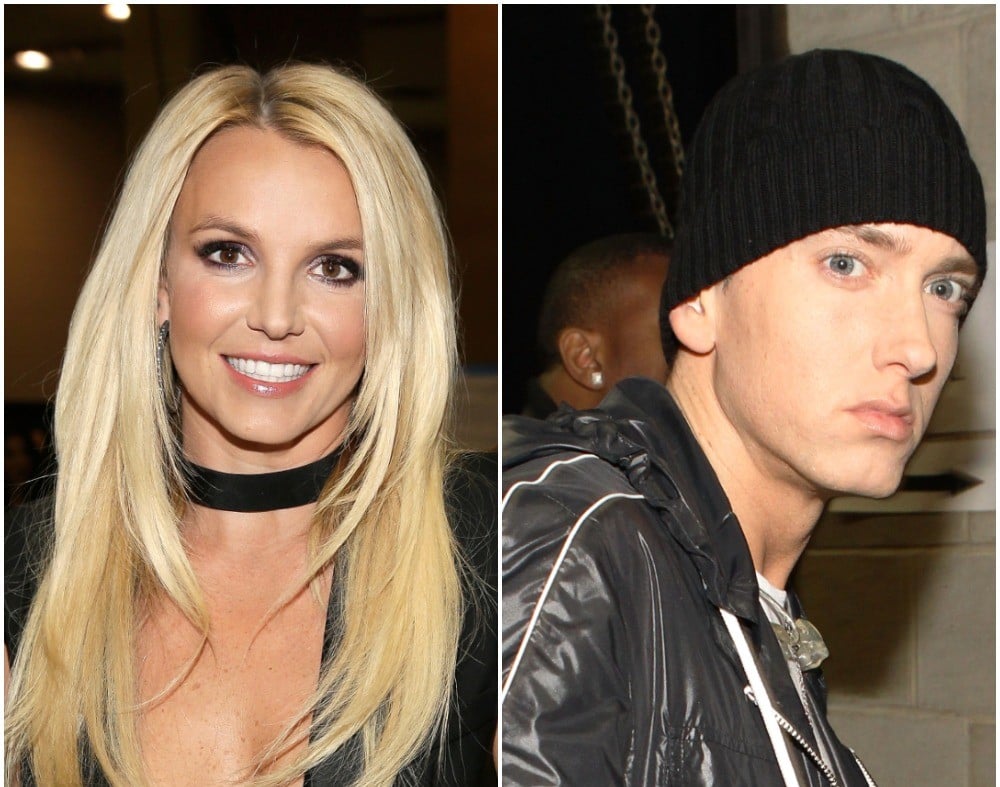 When Eminem dissed Britney Spears
Like a lot of other pop artists, Spears was mentioned in Eminem's hit "The Real Slim Shady." When he rapped the lines: "You think I give a damn about a Grammy? Half of you critics can't even stomach me, let alone stand me. 'But Slim, what if you win, wouldn't it be weird?' Why? So you guys could just lie to get me here? So you can sit me here, next to Britney Spears?"
While he didn't say anything offensive about her in that song, the rapper did diss Spears in his track "Marshall Mathers" with the lyrics: "Instincts to kill NSYNC, don't get me started. These f*ckin' brats can't sing and Britney's garbage."
Eminem said his daughter is a fan of Spears so 1 thing bothered him
Spears was targeted by Emimen simply for being a pop singer. In a 2017 interview with Vulture, the "Lose Yourself" artist talked about why he verbally attacked pop stars so much early in his career.
"The reason that I went at pop stars back then is because people were calling me a pop rapper," Eminem admitted. "What's bugged out to me is that — I don't know if everybody understands this — if everybody could do what I did, they'd just do it wouldn't they? I'm not this manufactured pop thing and I never was. A way people used to dismiss me was to call me pop. I got mad about that, and I lashed out."
In another interview Em said that his daughter, Hailie, was a fan of Spears since she was little so he felt like the "Oops!… I Did It Again" hitmaker should have thought about all her young fans who consider her a role model before "dressing trashy at the VMAs." The rapper said: "These little girls start looking up to her because she's like this cute little teeny bopper and then all of sudden… what happened?"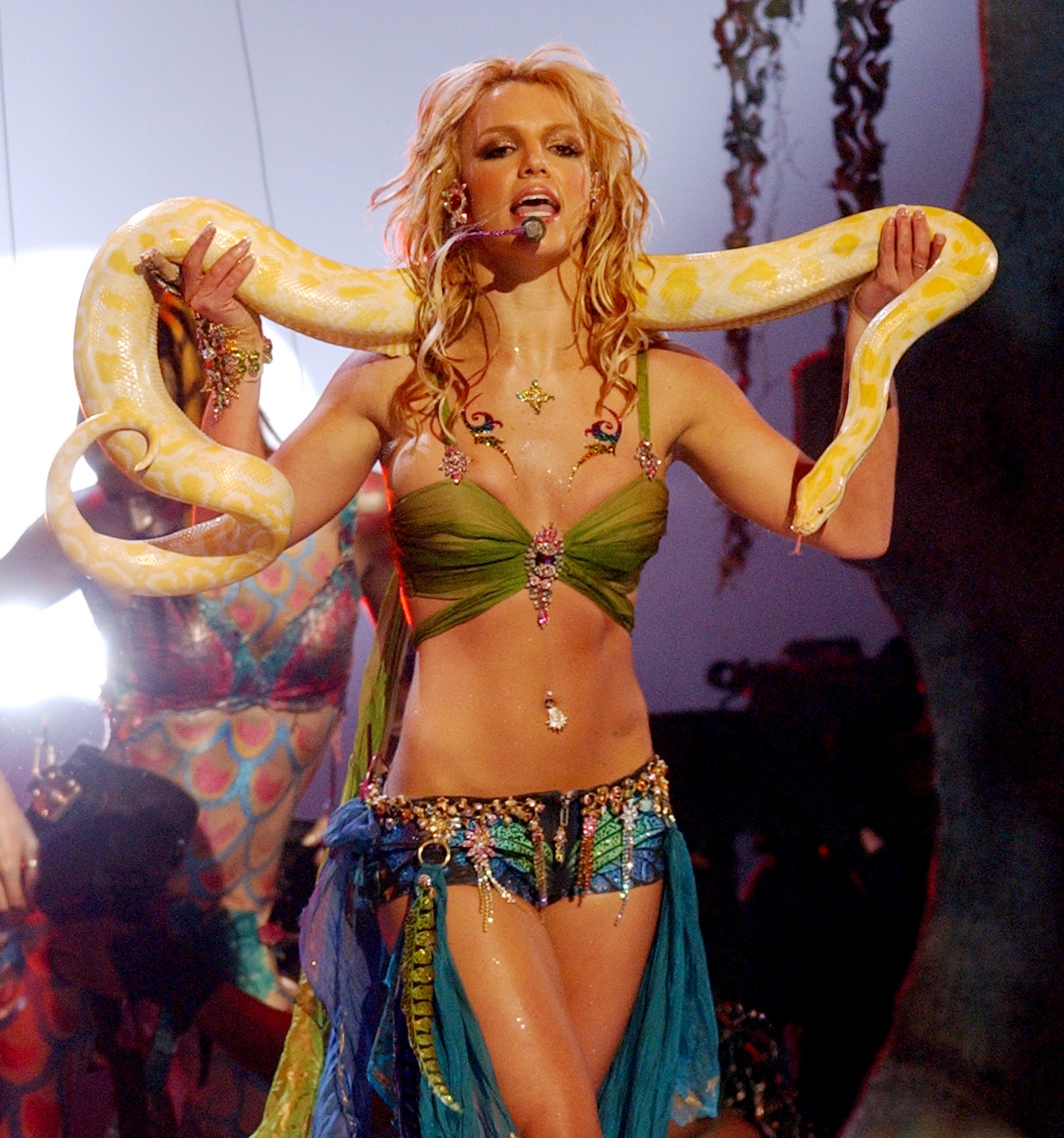 Spears wasn't the only pop princess the rapper bashed over the years
Another pop princess who felt Em's wrath in the past is Christina Aguilera. After the "Genie in a Bottle" songbird spoke about the 8 Mile star's personal life during her MTV special What A Girl Wants, she became one of his favorite targets.
In "The Real Slim Shady" he rapped: "Little b*tch put me on blast on MTV 'Yeah, he's cute, but I think he's married to Kim, hee-hee.' I should download her audio on MP3 and show the whole world how you gave Eminem VD!"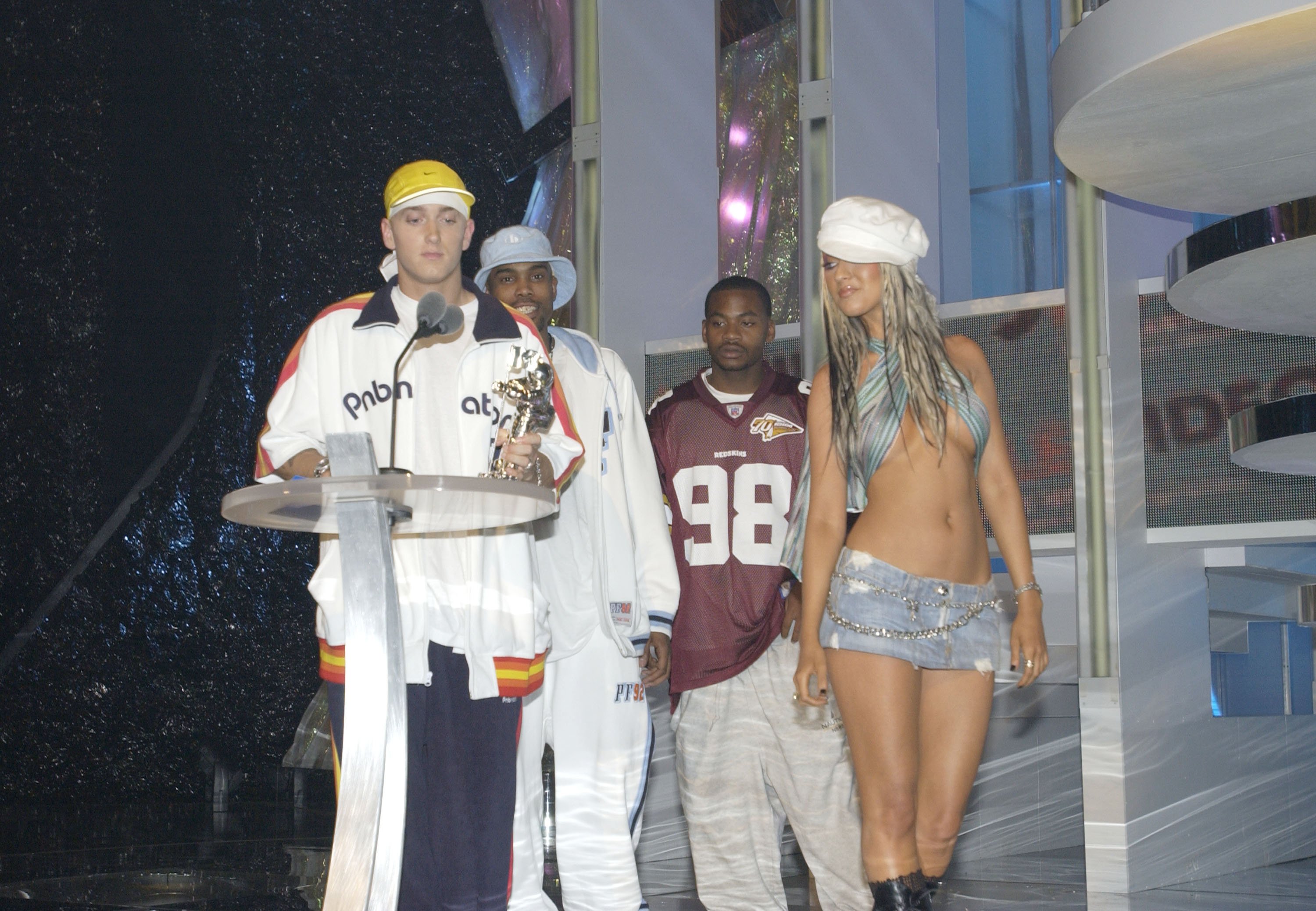 Aguilera responded with her girl-power anthem "Can't Hold Us Down" in which she sang: "So what am I not supposed to have an opinion. Should I keep quiet just because I'm a woman? Call me a b*tch cause I speak what's on my mind. Guess it's easier for you to swallow if I sat and smiled."